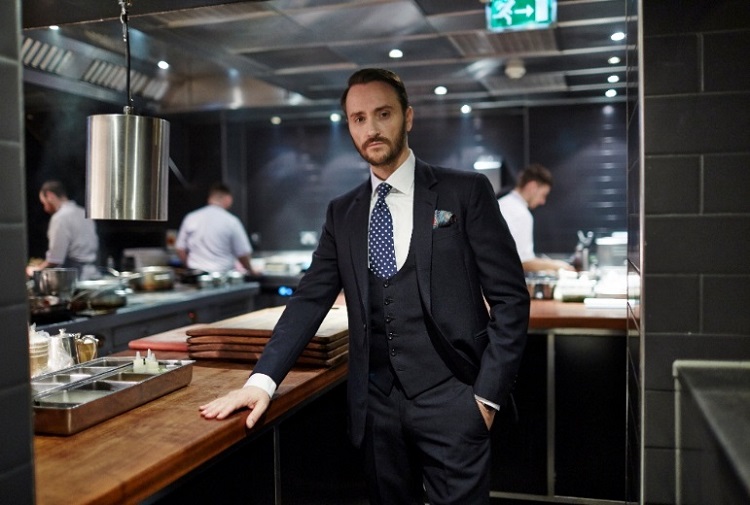 Jason Atherton's Temple and Sons has reportedly closed. The restaurant is said to have ceased trading on Wednesday, according to a report from industry insight group MCA. It is no longer taking calls or reservations.
Temple and Sons, in the City, opened in November 2016. A deli and bar on the ground floor was topped by a more formal dining room upstairs. The place itself was more casual than Atherton's City Social, however, located nearby inside Tower 42.
When Temple and Sons opened, the restaurant mogul said it was his "tribute to our bountiful British produce and dining traditions".
Temple and Sons had "quirky starters and sides complement the meat (and fish) grills, with some unusual cocktails too", and served "City friendly food but with a higher degree of quality compared to a lot of City venues".
Temple and Sons
Except, according to Atherton, he hadn't been involved in the restaurant for some time. The restaurateur told Eater that he left as a food consultant a year ago, as he felt it worked better as a bar.
"I believe it's now a pizza place," he said. Atherton's official website had reportedly still listed Temple and Sons under 'Social Events' and as part of The Social Company up until Wednesday. It displayed a menu trumpeting British ingredients and there was no pizza mentioned.
Whatever the situation, Atherton said he no longer had any involvement in the venue.
Restaurant Associates added: "In order to focus on other areas of our ongoing partnership, we have taken the decision to close Temple and Sons."
The Temple and Sons news comes just ten days after the closure of Sosharu. The bar is apparently looking to relocate.