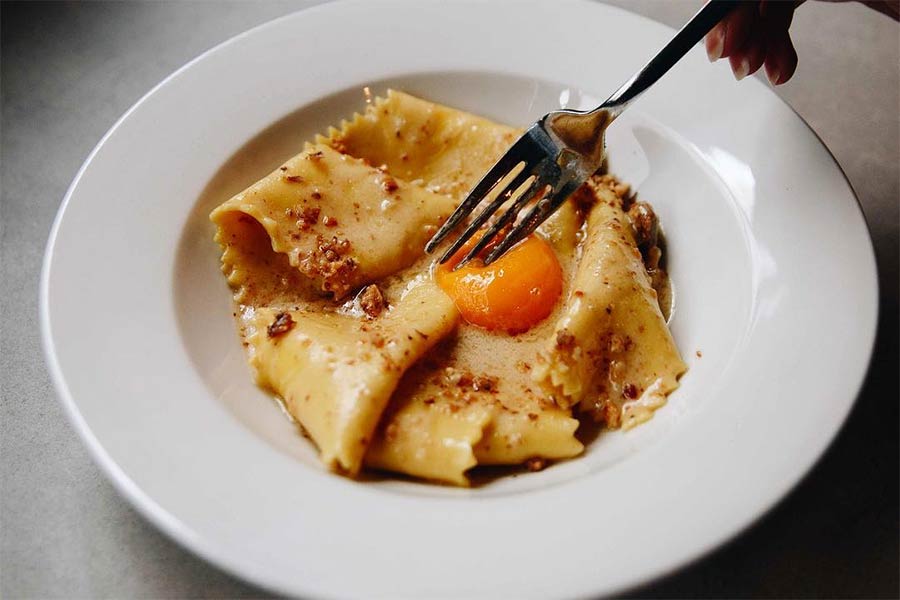 Fresh pasta restaurant Bancone is to open its "biggest branch yet" in Borough Yards, adjacent to Southwark's Borough Market – putting it in direct competition with pasta pioneer Padella.
Bancone launched in Covent Garden in 2018 and followed up with a branch in Soho. Last year the business raised £900,000 via crowdfunding to finance expansion plans.
The third branch is set to open next month in the new Borough Yards development, with an open kitchen, counter dining, and a mezzanine space for private dining.
Founder Will Ellner said: "Our new site is big, beautiful and is in a good location – we can't wait to open the doors".
Padella opened in 2016, and occupies a prime site with basement on Southwark Street at the front of Borough Market. Its fresh-made pasta and bargain prices attracted long queues which have barely abated in seven years.