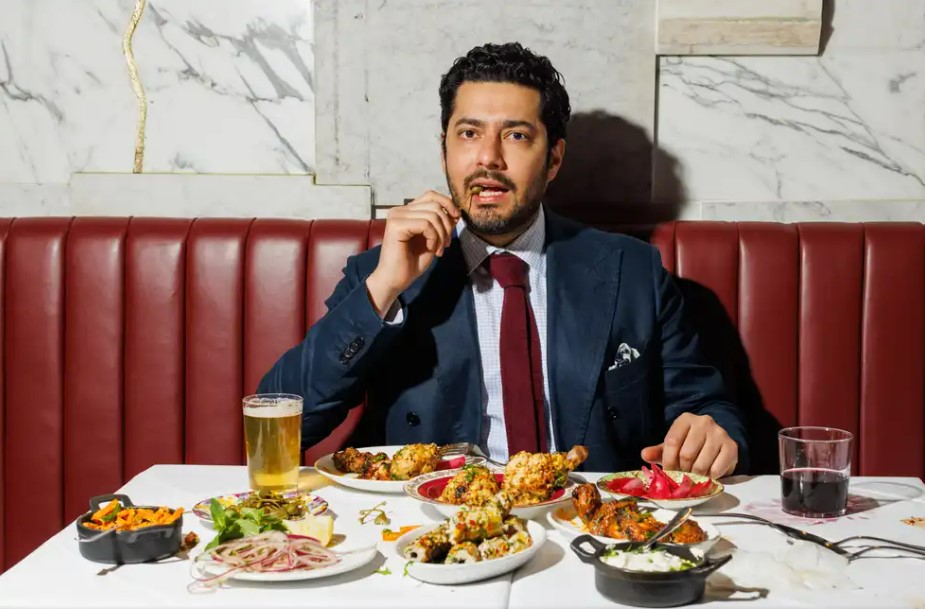 Empire Empire, a double tribute to the Indian disco scene of the 70s and the traditional cuisine of the Old Punjab, has opened in Notting Hill ahead of a formal launch next Thursday, 15 June.
The restaurant, in All Saints' Road, is a follow-up to the successful Gunpowder trio from Harneet Baweja (pictured), and features a restored jukebox filled with records made in India, Pakistan, Bangladesh and Sri Lanka from the 60s to the 80s. With 40 covers, there's not much room for a dance floor, but guests are encouraged to "do a jig" when they play a tune.
According to Harneet, "Restaurateurs and chefs are romantics – we live in the past or in another universe". He says Empire Empire will serve the sort of food he wants to eat after a night out dancing or clubbing – "tasty and affordable".
It's also food that "has been around for hundreds of years… part of this empire or that empire" – the origin of the venture's tongue-in-cheek name. The menu features 'classic curries, nashtas, biryanis, kebabs and tikkas – all rooted in the Punjabi region of the Indian subcontinent'.