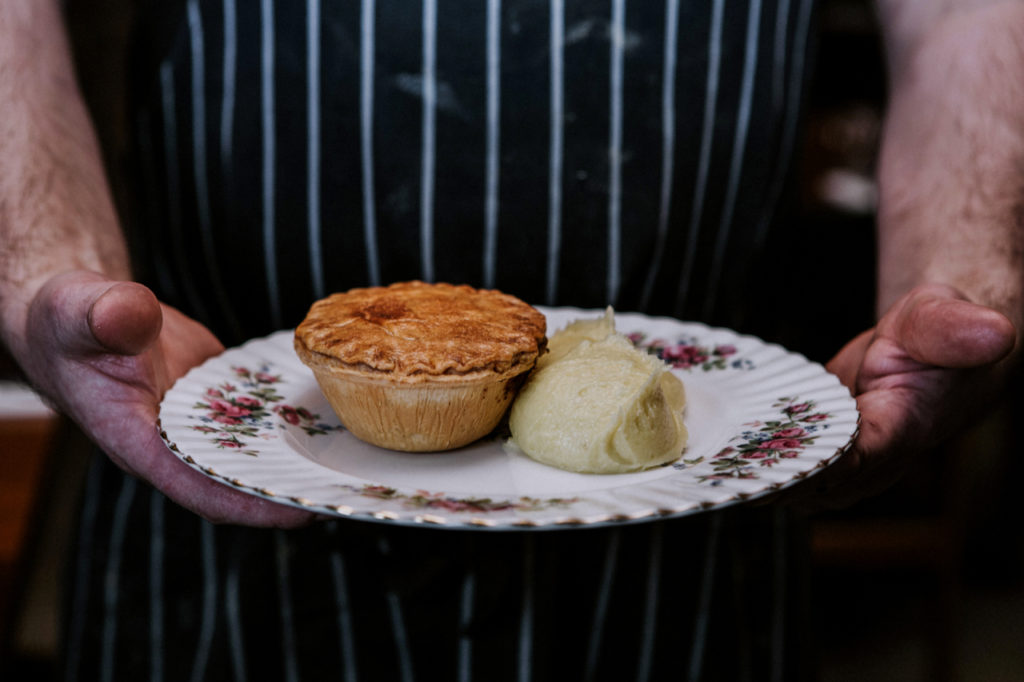 Blacklock, the fiery purveyor of "simply mouthwatering plates" of "succulent and well-seasoned chops", is to launch a new lunch at its Shoreditch site.
Blacklock opened its Shoreditch branch in October last year. It offers a slightly buzzier atmosphere, largely thanks to its cocktail bar, but also its location.
But evenings in the "fun haunt" are just one side of the dice, clearly. So the restaurant on Tuesday announced its 'Workers Lunch', which features three classic dishes (and one vegetarian option) long popular in East London.
The restaurant has kindly asked soups and salads to "move over" and for diners to instead enjoy its take on "nostalgic East London fare". Meat is sourced from Philip Warren, one of Cornwall's foremost exporter of beef; bone marrow is used generously.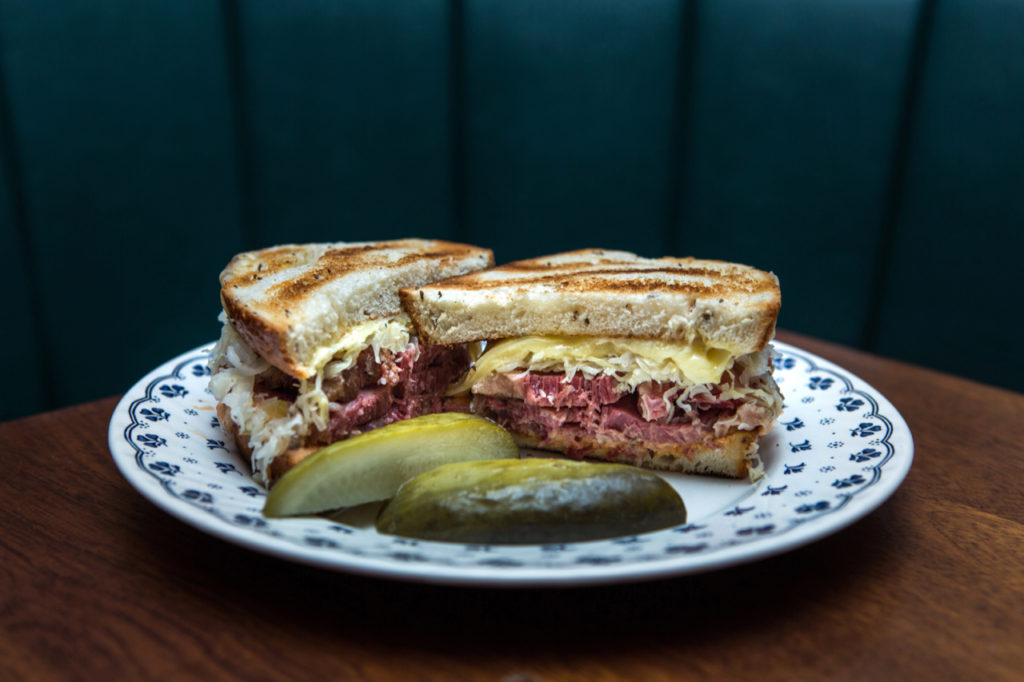 Here's the menu in full:
A meat pie using Warrens beef and bone marrow. Mash and Blacklock liquor sauce accompanies the dish. We're not sure whether eels are involved.
A tribute to the old Jewish delis of Brick Lane and the late Nosh Bar, a salt beef institution on Great Windmill Street in Soho. Cured brisket is joined by sauerkraut and melted Swiss cheese.
Aged grilled hanger steak topped with nuggets of bone marrow, mustard mayo and watercress, inside ciabatta.
Toasted buckwheat and roasted squash served with grilled sugar snaps and veggie cheese.
More from Hardens