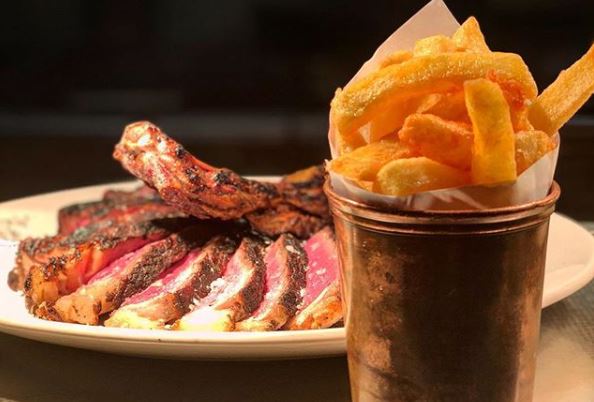 British chop and steak restaurant Blacklock is opening a third site in Shoreditch. The group, which has two existing sites in Soho and in the City, is to take over a space previously occupied by Caprice Holdings.
Most recently the Rivington Bar & Grill, Blacklock is to move into the former Victorian warehouse later this year. The date is to be confirmed, though Harden's readers will hope it's soon – they're fans of the "amazing meat" and "amazing value". Indeed, it brings out their "inner caveman".
Blacklock's newest location will house a 95 cover restaurant with the same directive as the other two restaurants. There'll be an emphasis on quality meat cooked simply, with prices kept lower than many competitors. It'll be open for lunch and dinner.
There is some innovation though – for the first time, Blacklock will introduce a dedicated bar area, which we imagine will suit the Shoreditch crowd. A drinking menu will include the likes of Yorkshire puddings with black pudding and dipping gravy, Welsh Rarebit nuggets (we eagerly await your reviews on these), and lamb scratchings.
Local cocktail bar Slowly Shirley has consulted on the cocktail list, so young, apparently refined Shoreditch palates will not miss out on their weekend negronis.
Welsh Rarebit nuggets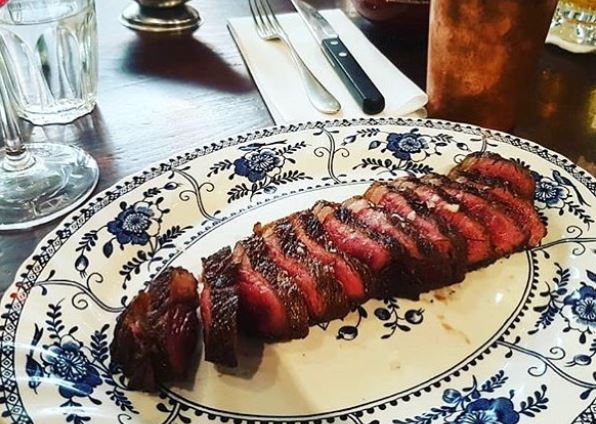 Like a handful of other steak restaurants in London – the latest being Sophie's in Soho – Blacklock sources its meat from Cornish farmer and butcher Philip Warren. The new iteration will be no exception.
Founder Gordon Ker said: "We're really excited to bring Blacklock to Shoreditch in such an iconic East London spot. The building is a former warehouse that is full of character and right up our street so we jumped at the chance.
"We've wanted to focus on the bar and food that goes well after a few drinks for a while but have never had the space and with Shoreditch it felt like the right time.
"It's always important to us to add something special to the area so it's great to be collaborating with the guys at Slowly Shirley who have some of the best international mixologists out there to bring something new to Blacklock and to Shoreditch."
More from Hardens