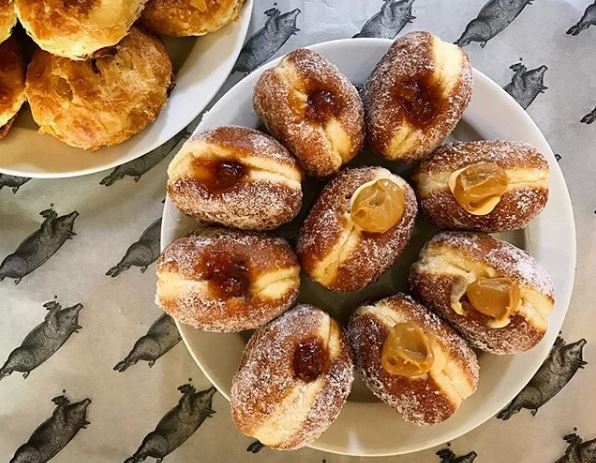 St. John is to open a permanent bakery in Neal's Yard at Seven Dials, Covent Garden. It follows popular pop-up bakeries over the last 12 months in Old Street and Bermondsey Street.
The restaurant group said its first stand-alone retail bakery will "boast a counter laden with doughnuts", which will be delivered twice daily from its bakery arch over the river in Bermondsey.
As well as other morning and teatime pastries, the shop will sell sourdough breads, Eccles cakes as well as pies and other snacks.
St. John Bakery
We have a very exciting announcement… St. JOHN BAKERY NEAL'S YARD will be opening in September! The doughnuts and sourdoughs of your dreams come to @7DialsLondon Covent Garden. #newopening pic.twitter.com/iVXEYUTqUT

— St. JOHN Bakery (@StJohnBakery) August 17, 2018
The bakery is set to open this coming September, though a specific date has yet to be announced. A second site will launch later in the year, according to a statement.
Trevor Gulliver, CEO and co-founder of St. John, said: "We were delighted to discover such demand through the pop-ups, which set us off on the trail of a permanent bakery shop.
"When Neal's Yard was suggested we immediately knew that it would be the perfect spot, surrounded as it is by like-minded folk."
Recent News from Harden's