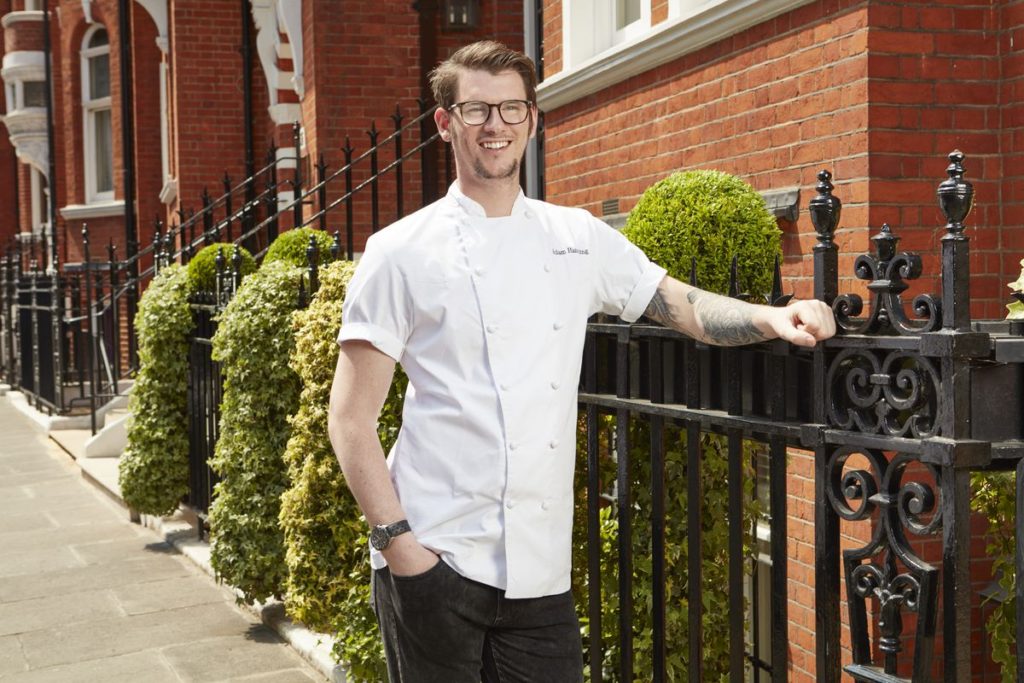 Adam Handling opened his Chelsea restaurant to much fanfare last week. We were there at the Belmond Cadogan hotel to witness the launch, buzzing as it was.
Harden's reporters – and everyone, really – are expecting great things. There's been an early set-back.
Handling's restaurant empire is growing. The 29-year-old now has two Frog sites – one in Hoxton,one in Covent Garden – so Adam Simmonds was brought in as executive chef at Adam Handling Chelsea in order to help oversee proceedings.
Curiously, however, Simmonds has parted ways with the restaurant after just a week of service.
It's unlikely to be down to his skills in the kitchen. The chef was named Chef of the Year (fewer than 250 covers) at the 2011 Hotel Cateys while at Danesfield House in Marlow. And since 2018, he had been executive chef there.
Simmonds' appointment meant he would be working under chef patron Handling at the Cadogen hotel, which reopened this year following a £28m refurbishment.
It is not known whether Handling is now looking for a replacement head chef. Either way, he's going to be busy.
Recent News from Harden's