Breaking news
July 2020: Reopening on 1st August with outdoor seating on the terrace for up to 36 set up along Southampton Street, offering diners drinks and snacks during the day and evening. The terrace food menu will be available at Eve Bar too. Drinking and eating in Eve Bar will be a more spacious experience with up to 20 people only having access to the bar and snugs.
Harden's says
MasterChef finalist and Bright Young Thing Adam Handling rolled out his Frog brand after just six months in E1; the new restaurant opens all day from breakfast and has an (almost mandatory these days) open-plan kitchen, large private dining room and a speakeasy-style basement bar with its own entrance.
Owner's description
Frog by Adam Handling, in Covent Garden opened in September 2017 and is Adam Handling's flagship restaurant site. The restaurant has been heralded as a "smash hit" by the London Evening Standard and one of the "best restaurants in London right now" by Condé Nast Traveller. More recently, Frog by Adam Handling won 'Best Newcomer Restaurant' at the 2018 Food & Travel Reader Awards.
The dishes served at the restaurant showcase Adam's deliciously recognisable cooking style, combining technical savvy with the freshest seasonal produce, to deliver an elevated experience. Using a range of seasonal ingredients to marry unique flavours, Adam creates consistently outstanding dishes, reaffirming his reputation as one of London's finest chefs.
Tucked away under the restaurant, you will find Eve Bar, combining life's greatest impulsions - temptation, indulgence, hedonism - all homed in luxurious subterranean surroundings. With walls adorned with bespoke art pieces by the amazing artist JJ Adams, you're invited to come and enjoy the best cocktails, atmosphere and experience London has to offer.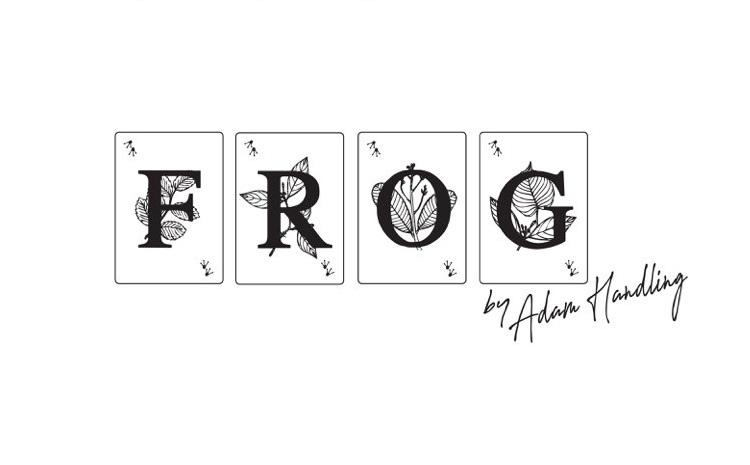 Prices
| Drinks | |
| --- | --- |
| Wine per bottle | £25.00 |
| Filter Coffee | £3.50 |
| Extras | |
| --- | --- |
| Service | 12.50% |
The chef
A highly accomplished chef, Adam Handling brings his love of intense flavours and delicate techniques to his kitchen. His beautifully presented dishes start with careful sourcing of top quality, seasonal ingredients, prepared in a number of different, creative ways to enhance their inherent properties and deliver real depth of flavour and harmony.
Adam currently operates three restaurants, two bars, an entertainment venue, and a café.
Frog by Adam Handling Restaurant Diner Reviews
Reviews of Frog by Adam Handling Restaurant in WC2E, London by users of Hardens.com. Also see the editors review of Frog by Adam Handling restaurant.

Lloyd S
This was our first visit to Frog by Adam Ha...
Reviewed 1 months, 4 days ago
"This was our first visit to Frog by Adam Handling and I can assure you right now it will not be our last. We'd previously enjoyed the food inspired by Adam at his branch in Hoxton which due to the current situation sadly had to close. This meant we now had no excuse not to visit his main restaurant in Covent Garden. This would also give us the chance to meet up with some of the Frog team who were now working here. So on a sunny saturday we headed into town. The restaurant itself is situated on Southampton Street which was buzzing with people dining outside in the street. We arrived at the restaurant and were given a fabulous welcome from first Maria and then George. Our temperature was taken and hands were sanitized and in we went. All the tables were nicely spaced out giving the staff plenty of room to move around. It was also great to see that no one was wearing a face shield or mask. Our table was in a fabulous spot right in front of the open kitchen allowing us to watch the chefs in action. As we sat down there was a hello from Jamie & Enrique in the kitchen and also head chef Cleverson who it was a pleasure to meet for the first time. We started with a complimentary glass of sparkling wine while we looked at the menus. Here you had a choice of A la Carte or different types of tasting menus which include vegetarian & vegan. The tasting menu was ten courses if you include the supplement dish which is exactly what we decided to do. First to arrive was some of the most amazing snacks which included the famous Cheese Truffle Doughnuts. We enjoyed these along with two fabulous cocktails the British Tea Company and a Pandan Old Fashioned. This was followed by the Sourdough Bread and the heavenly Chicken Butter before we moved onto the first course of the tasting menu. With our first course came a nice little surprise as alongside the Crab , grapefruit & cauliflower the chef sent over one of Adam's signature dishes the Celeriac with black truffle , dates , lime & apple which had been adapted once more to produce this time a lighter yet still full of flavour creation. Now it was time for our second course of Cep Agnolotti , parsley & garlic. This was followed by the supplement dish and a must have it is to. This was a stunning Crispy Oyster with Caviar served in a giant oyster shell. Then our palate was refreshed with a delightful Tomato Salad. We were enjoying these dishes with a fabulous Jasnieres Cuvee du Silex 2018 from France chosen by sommelier Kelvin which was full of lemon , pear & apples and in fact a perfect match. The next course was the restaurants signature dish. This was the Wagyu Lobster that was absolutely stunning. We followed this with another fantastic dish of Cod , mussels & butter leaf. The next dish was simply delicious and it was Chicken & Chips like you've never known before. The chicken breast was topped with haggis and came with a caesar salad snack and heavenly chips. Now it was time for desserts which started with a Cheese , apple & meadowsweet that was a delight. We followed this with the Chocolate , cherry & tonka bean which was heaven and matched perfectly with another great selection from Kelvin who chose a fabulous Domaine Flumicicoli Muscareddu a rare sweet wine from Corsica that had aromas of allspice & strawberry with flavours of cherry & orange peel. We finished with coffee and petit fours to bring to an end a fabulous lunch. The food here is stunning and matched with excellent service and great wine pairings. I would highly recommend a visit and personally can't wait to return myself again soon. Thank You to head chef Cleverson and his team for the amazing food. Also thanks to George , Kelvin and the team their friendly and professional service. There really is a nice relaxed feeling to this restaurant so book yourself a table soon. Thank You to you all for a fantastic dining experience and look forward to seeing you all again soon. #SupportHospitality"
Report this comment

Tom C
Was excited to come here and while not disa...
Reviewed 8 months, 12 days ago
"Was excited to come here and while not disappointed was not blown away either. The breads with chicken butter and crispy chicken skin were, however, out of this world. All very clever cooking though and I couldn't fault anything I had. Wine pairings with the tasting menu were interesting but, on reflection, I would have been better off with choosing from the (somewhat overpriced) regular wine list. Service was friendly and fine but not otherwise remarkable. Glad to have been; would not rush back, but certainly wouldn't turn my nose up at a revisit."
Report this comment

Nicola G
The attention to detail is second to none. ...
Reviewed 8 months, 26 days ago
"The attention to detail is second to none. The theatrical experience does not take away from the fact that the quality of the food is absolutely outstanding. One of the best meals I've had in London."
Report this comment

Chris C
If they had white tablecloths I am sure the...
Reviewed 9 months, 19 days ago
"If they had white tablecloths I am sure the Frog would have a Michelin star. The food was slightly quirky but delightful. The only minor quibble would be the cheese doughnuts which are rather tiny compared with the Hoxton Frog, but then we did have about 1o courses altogether."
Report this comment
Have you eaten at Frog by Adam Handling?
Post your own review of Frog by Adam Handling and contribute to our annual restaurant review guide.
Post your own review
Summary
"Eating at The Frog is like allowing your palate to go to a firework display" – Adam Handling and his teams create a series of dishes of "always-surprising ingenuity, with quirky presentation and mixture of ingredients" both at his Hoxton Square original and his even-more-successful Covent Garden flagship. Both locations offer a mixture of à la carte and tasting menus – the latter incorporating vegan and vegetarian alternatives as well as beer-matching and wine-matching options. The results inspire massive support,not just for being "a well-devised journey expertly executed", but for food that's "wow, wow, wow beyond delicious!". In keeping with the main man's free-thinking philosophy (and, at E1, a big emphasis on sustainability), his locations have a youthful energy at odds with the fayne dining ethos: an approach that also seems to inspire "impeccable service" from his staff (with a special shout-out to his sommelier – "I've never been disappointed when asking Kelvin for a recommendation!"). Where his taste is a tad more divisive is the ambience – to fans admirably un-stuffy and energetic, but to critics slightly "odd" or "nondescript", and with "loud and dreadful music" in N1. Top Menu Tip – "those cheese doughnuts are the stuff of legend". See also Adam Handling Chelsea.
Summary
"A new star in London's dining scene!" – Adam Handling's "outstanding" year-old Covent Garden branch is proving just as big a smash hit as his E1 original (which, in mid 2018, moved to a new, 60-cover site on the corner of Hoxton Square, together with a bar and coffee shop). His "clever and delicious" British tapas feature "brilliant taste combinations" yet "without being prissy or overly expensive"; while the "chilled" atmosphere is "that so hard-to-achieve balance of professionalism with perfect relaxation and excitement". Service, too, gets a big thumbs up: "top class and efficient but not obtrusive, and so friendly". See also Belmond Cadogan Hotel.
Summary
"Bold British tapas, with interesting combinations, textures and flavours" goes down a storm at Adam Handling's "superb newcomer" – an "echoey", rather "Spartan" operation in Brick Lane's Truman Brewery, where "you observe the fierce concentration of the chefs, who also serve you"; and which achieved top marks for food in spite of significant grumbling even from fans over its "unbelievably high bills". He must be doing something right, as in September 2017 he's already opened branch number two, in Covent Garden. Top Menu Tip – "the best mac 'n' cheese in London".
35 Southampton Street, London, WC2E 7HG
Make A Booking
Number of Diners:
Required Time:
Powered by OpenTable
Opening hours
| | |
| --- | --- |
| Monday | 12 pm‑2 pm, 5:30 pm‑10:30 pm |
| Tuesday | 12 pm‑2 pm, 5:30 pm‑10:30 pm |
| Wednesday | 12 pm‑2 pm, 5:30 pm‑10:30 pm |
| Thursday | 12 pm‑2 pm, 5:30 pm‑10:30 pm |
| Friday | 12 pm‑2:30 pm, 5:30 pm‑10:30 pm |
| Saturday | 12 pm‑2:30 pm, 5:30 pm‑10:30 pm |
| Sunday | 12 pm‑2:30 pm, 5:30 pm‑9 pm |
What social media is saying