Summary
"Outstanding showmanship" ("food theatre for the TikTok generation") "but matched with exceptional cooking running behind the gimmicks" ("dry ice, melting bubbles etc thrill but don't hide the perfect texture and a palate of savoury flavour combinations") has carved an impressive reputation for Adam Handling's acclaimed Covent Garden flagship. Despite its status as a foodie temple, staff are "so relaxed and fun" and the atmosphere generally is very "informal", which fans feel "makes the experience even better": "you can really focus on the food". And with "the kitchen being open, it allows you to see Adam leading his very disciplined brigade". On the downside, ratings dipped a little this year, with some diners questioning "startling prices", or accusing the culinary pyrotechnics of allowing "a triumph of style over substance". ("The technical excellence is unquestionable, but really too much showing off… serving waffles with caviar and honey ought to be a capital offence!"). Success came in other respects, though: it was finally – not before time – awarded a Michelin star.
Summary
The "stunning innovation" of Adam Handling's "clever", but "not crazy" cuisine ("the breads with chicken butter and crispy chicken skin were out of this world!") wins a paean of praise for his Covent Garden HQ. And even some who feel that "not every dish totally works" award the "spectacular" cooking full marks on account of the "degree of talent and creativity on show". The "great front of house staff" also get a big shout-out for their "friendly" style, which adds life to the simple interior with open kitchen (more casual in style than is typically found around such fancy food). A new outside terrace is a recent addition, as is delivery service 'Hame' ("the absolute king of the home delivery options we tried").
For 32 years we've been curating reviews of the UK's most notable restaurant. In a typical year, diners submit over 50,000 reviews to create the most authoritative restaurant guide in the UK. Each year, the guide is re-written from scratch based on this survey (although for the 2021 edition, reviews are little changed from 2020 as no survey could run for that year).
Have you eaten at Frog by Adam Handling?
Owner's description
Frog by Adam Handling, in Covent Garden opened in September 2017 and is Adam Handling's flagship restaurant site. The restaurant has been heralded as a "smash hit" by the London Evening Standard and one of the "best restaurants in London right now" by Condé Nast Traveller. More recently, Frog by Adam Handling won 'Best Newcomer Restaurant' at the 2018 Food & Travel Reader Awards.
The dishes served at the restaurant showcase Adam's deliciously recognisable cooking style, combining technical savvy with the freshest seasonal produce, to deliver an elevated experience. Using a range of seasonal ingredients to marry unique flavours, Adam creates consistently outstanding dishes, reaffirming his reputation as one of London's finest chefs.
Tucked away under the restaurant, you will find Eve Bar, combining life's greatest impulsions - temptation, indulgence, hedonism - all homed in luxurious subterranean surroundings. With walls adorned with bespoke art pieces by the amazing artist JJ Adams, you're invited to come and enjoy the best cocktails, atmosphere and experience London has to offer.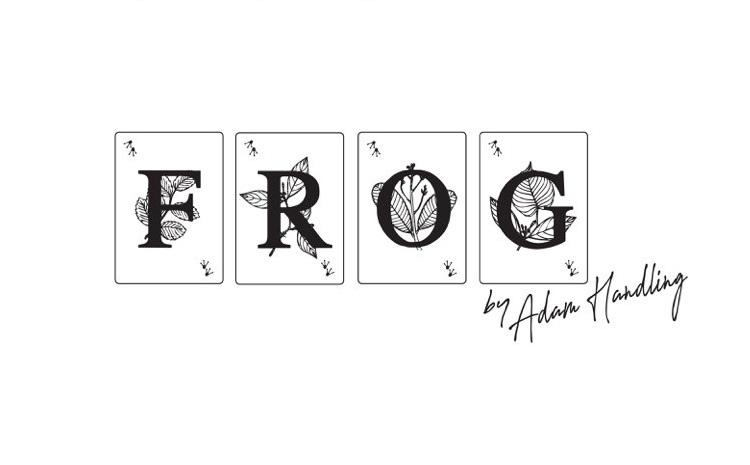 Prices
| Drinks | |
| --- | --- |
| Wine per bottle | £32.00 |
| Filter Coffee | £3.50 |
| Extras | |
| --- | --- |
| Service | 12.50% |
The chef
A highly accomplished chef, Adam Handling brings his love of intense flavours and delicate techniques to his kitchen. His beautifully presented dishes start with careful sourcing of top quality, seasonal ingredients, prepared in a number of different, creative ways to enhance their inherent properties and deliver real depth of flavour and harmony.
Adam currently operates three restaurants, two bars, an entertainment venue, and a café.
Frog by Adam Handling Restaurant Diner Reviews
Reviews of Frog by Adam Handling Restaurant in WC2E, London by users of Hardens.com. Also see the editors review of Frog by Adam Handling restaurant.

Eva L
Wow! It was amazing! Adam has taken us thro...
Reviewed 1 months, 14 days ago
"Wow! It was amazing! Adam has taken us through a journey from his tasting menu, with every dish prepared with hearts and souls from him and his team - truly marvelous. Sommeliers were great but I think they need more knowledge on pairing the wines with the food. "
Report this comment

Steve C
Superb food, varied, fun and beautifully ex...
Reviewed 5 months, 22 days ago
"Superb food, varied, fun and beautifully executed. "
Report this comment
Have you eaten at Frog by Adam Handling?
Post your own review of Frog by Adam Handling and contribute to our annual restaurant review guide.
Post your own review
35 Southampton Street, London, WC2E 7HG
Make A Booking
Number of Diners:
Required Time:
Powered by OpenTable
Opening hours
| | |
| --- | --- |
| Monday | 5 pm‑11 pm |
| Tuesday | 5 pm‑11 pm |
| Wednesday | 12 pm‑2:30 pm, 5 pm‑11 pm |
| Thursday | 12 pm‑2:30 pm, 5 pm‑11 pm |
| Friday | 12 pm‑2:30 pm, 5 pm‑11 pm |
| Saturday | 12 pm‑2:30 pm, 5 pm‑11 pm |
| Sunday | CLOSED |