Harden's says
MasterChef finalist and Bright Young Thing Adam Handling rolled out his Frog brand after just six months in E1; the new restaurant opens all day from breakfast and has an (almost mandatory these days) open-plan kitchen, large private dining room and a speakeasy-style basement bar with its own entrance.
Summary
The "stunning innovation" of Adam Handling's "clever", but "not crazy" cuisine ("the breads with chicken butter and crispy chicken skin were out of this world!") wins a paean of praise for his Covent Garden HQ. And even some who feel that "not every dish totally works" award the "spectacular" cooking full marks on account of the "degree of talent and creativity on show". The "great front of house staff" also get a big shout-out for their "friendly" style, which adds life to the simple interior with open kitchen (more casual in style than is typically found around such fancy food). A new outside terrace is a recent addition, as is delivery service 'Hame' ("the absolute king of the home delivery options we tried").
For 31 years we've been curating reviews of the UK's most notable restaurant. In a typical year, diners submit over 50,000 reviews to create the most authoritative restaurant guide in the UK. Each year, the guide is re-written from scratch based on this survey (although for the 2021 edition, reviews are little changed from 2020 as no survey could run for that year).
Have you eaten at Frog by Adam Handling?
Owner's description
Frog by Adam Handling, in Covent Garden opened in September 2017 and is Adam Handling's flagship restaurant site. The restaurant has been heralded as a "smash hit" by the London Evening Standard and one of the "best restaurants in London right now" by Condé Nast Traveller. More recently, Frog by Adam Handling won 'Best Newcomer Restaurant' at the 2018 Food & Travel Reader Awards.
The dishes served at the restaurant showcase Adam's deliciously recognisable cooking style, combining technical savvy with the freshest seasonal produce, to deliver an elevated experience. Using a range of seasonal ingredients to marry unique flavours, Adam creates consistently outstanding dishes, reaffirming his reputation as one of London's finest chefs.
Tucked away under the restaurant, you will find Eve Bar, combining life's greatest impulsions - temptation, indulgence, hedonism - all homed in luxurious subterranean surroundings. With walls adorned with bespoke art pieces by the amazing artist JJ Adams, you're invited to come and enjoy the best cocktails, atmosphere and experience London has to offer.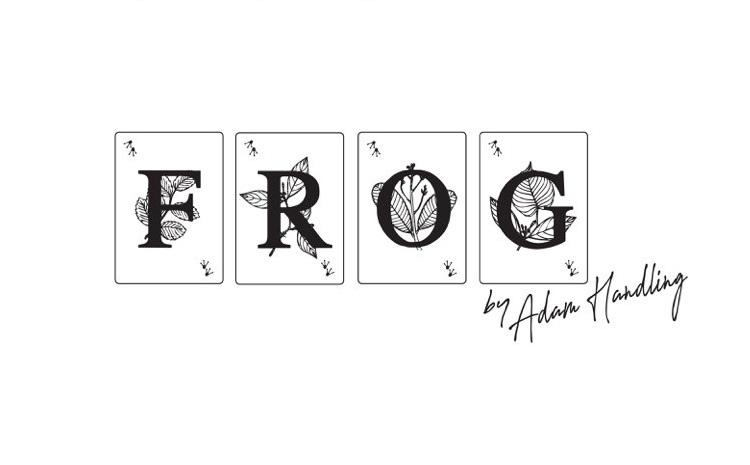 Prices
| Drinks | |
| --- | --- |
| Wine per bottle | £30.00 |
| Filter Coffee | £3.50 |
| Extras | |
| --- | --- |
| Service | 12.50% |
The chef
A highly accomplished chef, Adam Handling brings his love of intense flavours and delicate techniques to his kitchen. His beautifully presented dishes start with careful sourcing of top quality, seasonal ingredients, prepared in a number of different, creative ways to enhance their inherent properties and deliver real depth of flavour and harmony.
Adam currently operates three restaurants, two bars, an entertainment venue, and a café.
Frog by Adam Handling Restaurant Diner Reviews
Reviews of Frog by Adam Handling Restaurant in WC2E, London by users of Hardens.com. Also see the editors review of Frog by Adam Handling restaurant.

Paul F
Course after course of perfection! Words fa...
Reviewed 14 days ago
"Course after course of perfection! Words fail me to adequately describe the experience. From the amuse bouche to the petit fours, dishes were stunningly presented but equally exceptional in flavour. Usually when we visit restaurants a course or two stand out over and above, but frankly each course stands on its own as perfection. We st at the counter talking to chef and even saw him butchering a large piece of stunning Wagyu. The menu is based upon Adam's no waste philosophy and is quite superb. It's rare that I feel motivated to return, but frankly his menu is so varied and innovative that I suspect every visit is totally different. I never thought I would ever taste a liver parfait as good as Heston's, I was wrong! Toilets (very clean and unisex) down steep stairs but disabled one on restaurant level. A seriously impressive experience, one suspects Adam is well on the way to his second star. Staff are really friendly and helpful A great meal and experience to match."
Report this comment

Aroon L
Great food and a buzzing atmosphere. Perhap...
Reviewed 1 months, 25 days ago
"Great food and a buzzing atmosphere. Perhaps a bit too pricey. The basement cocktail bar is quite a contrast."
Report this comment

John G
There were some errors in execution of the ...
Reviewed 2 months, 18 days ago
"There were some errors in execution of the dishes. I had high hopes which were not met. Pleasant attentive service. Slightly odd decor. First restaurant I've been to with a large picture of the queen............"
Report this comment

Paul M
Exceptional food in a friendly and casual s...
Reviewed 5 months, 17 days ago
"Exceptional food in a friendly and casual setting. Every member of the team there was warm and welcoming and made this a wonderful experience. Loved sitting at the counter and seeing the attentiveness and attention to detail by Cleverson on the pass was amazing"
Report this comment

Lloyd S
This was without doubt a truly amazing retu...
Reviewed 10 months, 3 days ago
"This was without doubt a truly amazing return to Frog by Adam Handling where we were treated to a sensational dining experience. From the moment we arrived until we left the food , wine & service was of the highest standard that left us with a feeling of anticipation to return once again soon. We arrived on saturday to the warmest reception you could wish for. Each member of staff were so pleased to see us and took it in turns to welcome us back. We were then in for a nice surprise as we would be seated at the chef's counter and directly in front of head chef Cleverson who himself was very pleased to see us again. Once seated we received a complimentary glass of rose champagne to start the preceding's. There was a card from Adam apologising for his absence and hoped that we enjoy our lunch. We were then show the menu where there was a choice of A la Carte or our choice which was the Tasting Menu. This led to our next surprise as we received a personalised menu that would include two extra courses. Next it was time to choose a bottle of wine and with the help of sommelier Nadia we chose a fabulous 2015 Vouvray Piñon Domain that was a delightful pairing with the majority of the menu. So as you can see the first thing to arrive would be a fabulous selection of snacks including the infamous Cheese Doughnut that were all absolutely delicious. This was followed by the Bread & Chicken Butter which has had a little upgrade and was just stunning. This led to our first course which was Red Prawn , Tomato & English Wasabi that was just delightful and refreshing after the richness from the snacks & bread. We followed this with the included supplemented dish 'all about the sturgeon' a fabulous caviar that you spread on homemade waffles and was simply devine. Our next course was a fantastic Mushroom Pasta with Parsley & Watercress. Our next dish was the amazing 'Wagyu Lobster' that is just simple excellence and where the ingredients speak for themselves. We then moved onto personally my dish of the day. The Veal Sweetbreads with Lemon & Truffle was an absolute flavour sensation. Now onto another fabulous dish of Cod , Lobster Bolognese & Caviar a bit lighter than the previous dish but once again delicious. Our final savoury course was a fantastic Balmoral Chicken with Baby Courgette & Basil that was simply heaven on a plate. Now it was time to finish with desserts. This started with a palate cleanser of Apple & Marigold Sorbet with Lemonade Foam. Then came dessert itself a fabulous Cocoa Nib , Yuzu & Dandelion Root which was rich in chocolate but lightened by the acidity of the yuzu. We finished with Coffee and an array of Petit Fours to bring to an end a truly fabulous dining experience. I would highly recommend a visit to Frog as it would be an occasion you would find hard to forget. I'd like to thank Cleverson and his team for some outstanding cuisine , to sommelier Nadia for fabulous wine recommendations and to Florine , Andy and the rest of the staff for their friendly & professional service. Thank You Adam , Cleverson , Florine , Andy & Nadia for a fabulous afternoon and look forward to seeing you all again soon"
Report this comment
Have you eaten at Frog by Adam Handling?
Post your own review of Frog by Adam Handling and contribute to our annual restaurant review guide.
Post your own review
35 Southampton Street, London, WC2E 7HG
Make A Booking
Number of Diners:
Required Time:
Powered by OpenTable
Opening hours
| | |
| --- | --- |
| Monday | CLOSED |
| Tuesday | 5 pm‑11 pm |
| Wednesday | 12 pm‑2:30 pm, 5 pm‑11 pm |
| Thursday | 12 pm‑2:30 pm, 5 pm‑11 pm |
| Friday | 12 pm‑2:30 pm, 5 pm‑11 pm |
| Saturday | 12 pm‑2:30 pm, 5 pm‑11 pm |
| Sunday | CLOSED |