Our weekly summary of what the national and local restaurant critics were writing about in the week ending 2 October 2022.
*****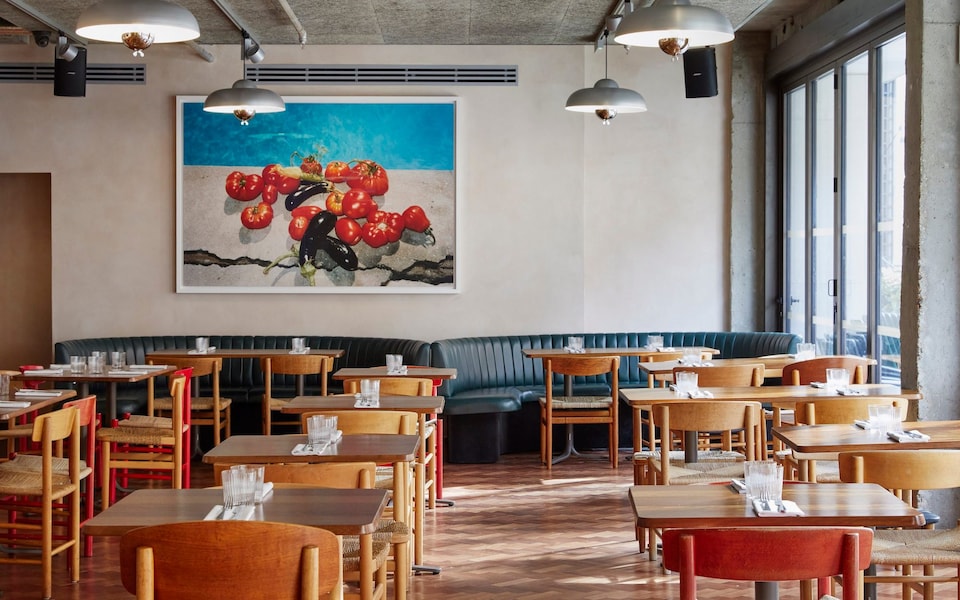 The Telegraph
William Sitwell visited Toklas, which can be found on a nondescript street off The Strand. In the same "behemoth of monolithic greyness" where "the machinations of Soho House are stirring" (it's actually 180 Strand, a famous Brutalist building), "the founders of the Frieze art fair and magazine" have opened Toklas – and a sister bakery of the same name a few doors away.
The menu was "a thing of grace, poise, accomplishment and quite breathtaking flavour", all executed perfectly (apart from some soft almonds), finished off with "fabulous cheese… and then the lightest, most brilliantly made lemon tart".
The only thing – apart from the architecture – that offended William was "the damned wine. The whole list is a fog of natural, yellowy, stable-yard stinking atrocity. Every sniff and sip a disappointment".
*****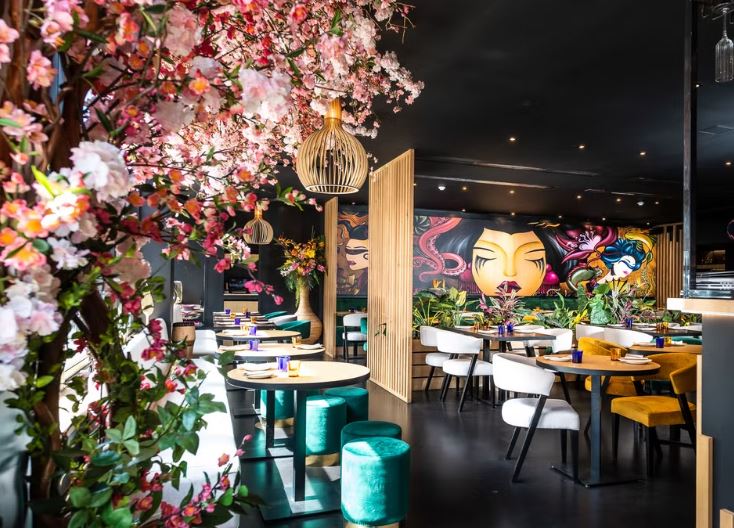 The Independent
"The latest to jump on the sushi-meets-ceviche train is Nakanojo, a new Japanese-Peruvian hangout in Chelsea with a colourful, edible-flower-spangled menu of sushi, tacos, ceviche, and robata skewers."
Lucy Thackray reviewed the "nikkei izakaya" and liked its "informal and relaxed" atmosphere, "friendly young staffers" and "fun takes on the fusion theme".
"Unusually, perhaps, for a high street Asian restaurant, everything delivered on its glossy menu photo… the black cod was almost translucent and luxuriously buttery, melting in mouthfuls of yuzu-and-jalapeno-spiked joy."
*****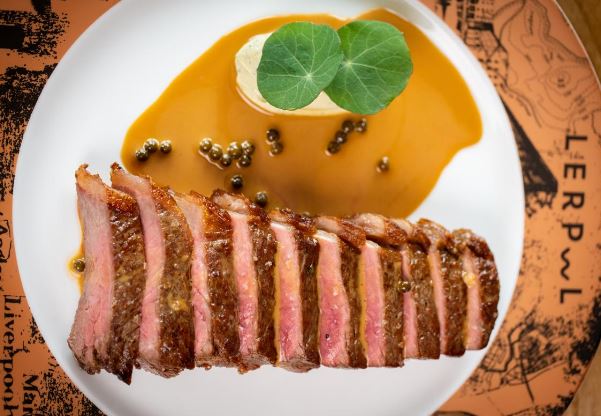 The Sunday Times
Marina O'Loughlin finally made it to Lerpwl after being delayed by lockdowns; in the interim, the owners, "brothers Liam and Ellis Barrie", "launched what they call Plates Daily… 'a bespoke guest experience to complement the taster menu'" (recently also reviewed by Jay Rayner in The Observer).
The "moody, multitextured space" has a "fully open kitchen" where "the chefs are intense, focused on delivering banger after banger", and the Welsh-focused menu has its finger firmly on the pulse – "if social anthropologists wanted… to encapsulate restaurant trends for the early 2020s, this'd do nicely — every trope ticked."
"Sometimes the bangers are more of a damp squib" (there's some "daft flourishes", every dish has a "monologue" and the mango pudding is described as "sugary scrambled egg") but "the Barries' charm and energy suffuses the place, particularly their team, so it's hard to sustain a grump".
"Given the loveliness of staff, the drama of the location, the world-class cocktails, the quality of the ingredients, my praise may be a bit more muted but it's still a demi-rave."
*****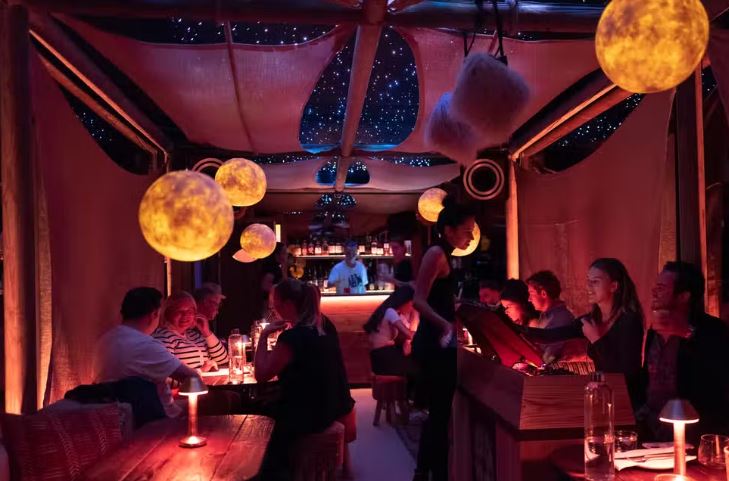 The Evening Standard
"Locate its discreet wood-panelled door, head through a little reception area draped in heavy, velvet curtain, and you'll find yourself stepping into a moonlit fantasy world."
Jimi Famurewa visited The Tent – full name The Tent (at the End of the Universe) – "a hush-hush new venture from acclaimed Filipino-Australian chef John Javier" that sits within the Little Portland members' club.
The place "utterly succeeds when it comes to intrigue, visual drama, and… transportable, illicit atmosphere" but "the more elaborate the veil, ultimately, the more impressed you need to be when it is whipped away". Unfortunately, "when it came to the actual Levantine-inspired food I was a little more confused".
Chef Javier "sealed his international reputation cooking dextrous, playful modern Chinese at Sydney's Master" and the "modernist mezze" starter of dips and skewers was "beguiling" but later dishes disappointed.
"I can't pretend that I didn't crave more in the way of culinary consistency, surprise and imagination." (***)
*****
Also in The Standard, news of a sibling restaurant to the pasta specialist Officina 00, opening in Fitzrovia later this month, and a feature on the other October openings in the capital.
*****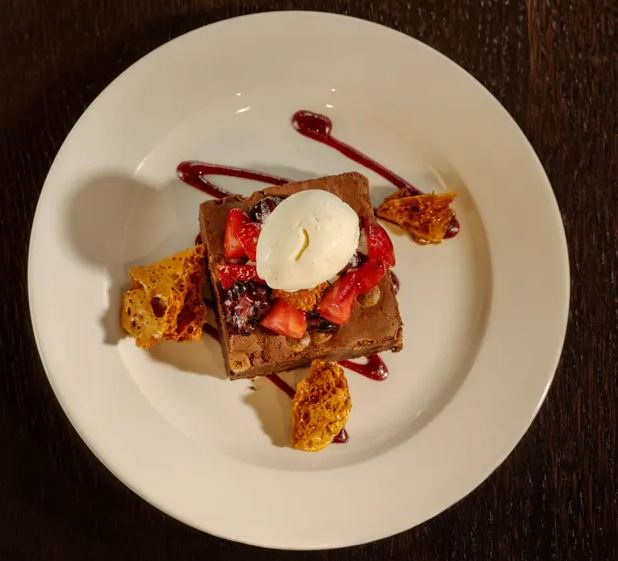 The Guardian
"Halley's comet appears around every 75 years, which is only slightly longer than I waited for food at The Bonny Comet."
Grace Dent was in Gateshead, the site of early food hall memories at the MetroCentre. The Bonny Comet in Low Fell is an "elegantly positioned all-day bistro" with an "imaginative, indisputably global and utterly delicious-sounding" menu.
"The Bonny Comet is the kind of place, on paper, that I love and want to succeed. It's a perkily named, elegant-sounding bistro on a northern high street that will make you a French 75 cocktail at twilight or huevos rancheros for breakfast, and there's pineapple tarte tatin for pudding."
Unfortunately there was a long wait for food, missing ingredients (the substitution of tiger bread for paratha "will keep me giggling a whole lifetime") and "no apology from the kitchen"; "it was one of those meals where one can send back whole plates of food almost untouched and no one enquires why."
Also in The Guardian, readers recommend their "favourite underrated restaurants, from Plymouth to Wirral".
*****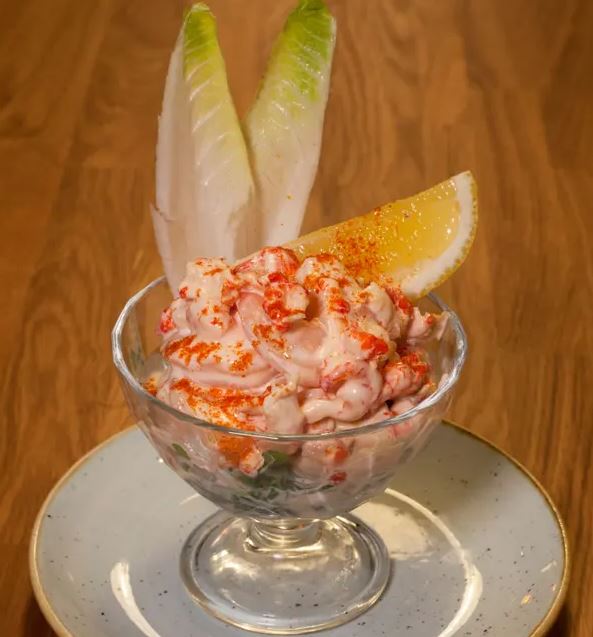 The Observer
Jay Rayner was in Soho, at Block Soho, a steak restaurant which occupies the "wide, low-slung space on a pedestrianised alleyway between Wardour and Dean Streets" that was formerly Zelman Meats (RIP).
Jay had a "a terrific Sunday lunch" at Zelman's once, with "irregular Yorkshires the size of sombreros, crisp, dark-hued roasties and slices of… taffeta-pink slices of beef".
The direct comparison with the Sunday lunch at Block is unfortunate; the "tough, extremely indifferent" slices of beef are "seared on all sides" (the pork "comes without crackling, which I regard as a personal insult" and lamb is "a wintery shade of grey"), the Yorkshires are "stodgy, strikingly uniform" and there's also "dense, pallid roast potatoes the colour of disappointment, and "charred" batons of root vegetable that are undercooked".
"Credit must go to the front-of-house staff who deliver this dreadfully disappointing, poor-value experience with charm and efficiency."
Jay's wife described their meal as "the sort of thing you'd be served in an underachieving pub smelling of wet dog".
*****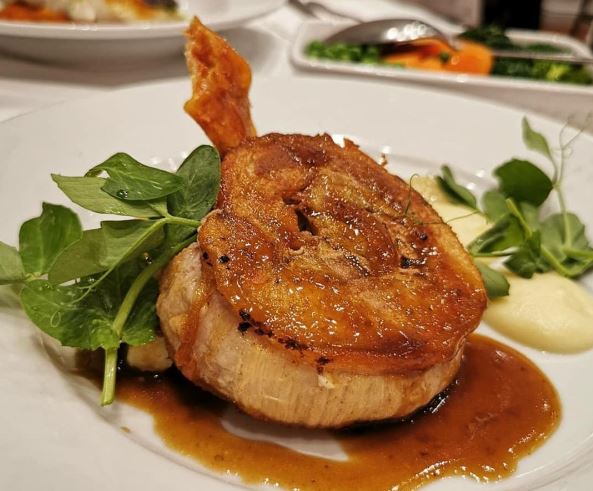 The Times
"You just couldn't ask for a happier mix of local diehards and gastrotourists."
Giles Coren continues to offer restitution to the Welsh to compensate them for the opinions of his predecessor AA GIll, who was "famously horrid about the Welsh". Giles even married one of their countryfolk, and recently let his football team lose to Swansea for the first time in a century.
On this football trip he visited Truffle ("nicely cabbable from the railway station" and suitable to feed a nine-year-old boy in football kit – "they could not have been more welcoming"), which "covers two elegant, high-ceilinged, wooden-floored dining rooms… full of natural light from the big windows, with lots of mirrors and modern art, drapes and fairy lights".
The food fitted easily within Giles' new budget, and even the "very short wine list is priced beautifully for these times" (or there's corkage-free BYO). Everything they ate was good (the meatballs "rocked") and the friendly vibe was "unbeatable". (36/40)
*****
And also…
In The Scotsman, Rosalind Erskine reviewed the "comforting Italian food" at Nostrana Glasgow, which has been transformed from a longstanding takeaway (Pizza Magic) by owner Marco Stevenson who opened it in 1989. Nostrana means 'local' in Italian, and the newly opened, fully licensed and extended venue "serves freshly-made handcrafted pizza, pastas, mains, snacks and desserts from noon to evening in a relaxed setting".
*****
In the FT Magazine, Tim Hayward speculated "why fashionable restaurants are becoming more alike" and suggested that "social media amplifies similarity at unimaginable speed".
*****
Bristol Live reported on a forthcoming opening: COR, in Bedminster, will be a "small plates restaurant that will both show off culinary classics from French, Italian and Spanish recipes as well as serve comforting home cooking"; owners Mark Chapman and Karen Paley designed the menu so it's "an inclusive restaurant for everyone".
*****