Happy New Year and welcome to the first ROTR of 2023!
Here's our summary of what the national and local restaurant critics were writing about in the final two weeks of 2022.
*****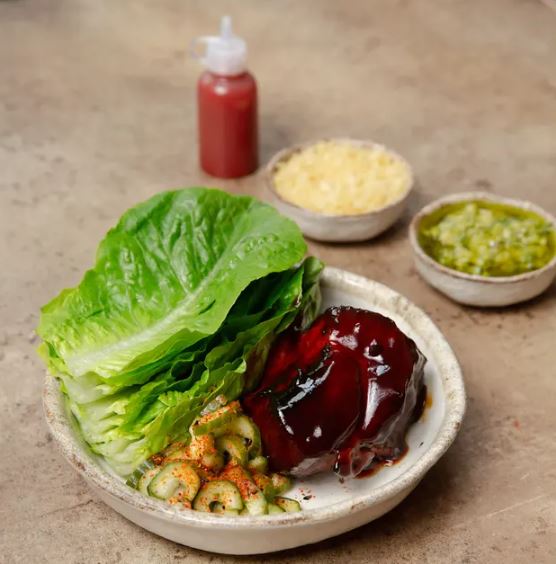 The Observer
"It was a challenging year, but the best places led by shining example."
Jay Rayner "was privileged to eat stupidly well in 2022", travelling "from Aberdeen in the north to Worthing in the south, from Swansea in the west to Norwich in the east".
He began his round-up of the year "by acknowledging that restaurants were trading into brutal, wing-stripping economic headwinds" and looked at the 25%+ price rises at Richoux since he reviewed it in March. ("Given its prime location, it's still not appallingly expensive, but it's certainly not the great value it originally was.")
His list of 13 top meals was topped by Kushi-Ya in Nottingham (pictured), "where intense young chaps with beards serve brilliant Japanese-inspired food at a brilliant price".
Jay also included his worst meal, "an interminable dinner" at Mirazur, "a Michelin three-star in Menton in the south of France" where "chef Mauro Colagreco cooks by the moon's phases".
Before Christmas, Jay gave a searing review of novelty festive foods ("Christmas pudding flavoured crisps, Boxing Day curry peanuts: why is festive food so disgusting?")
*****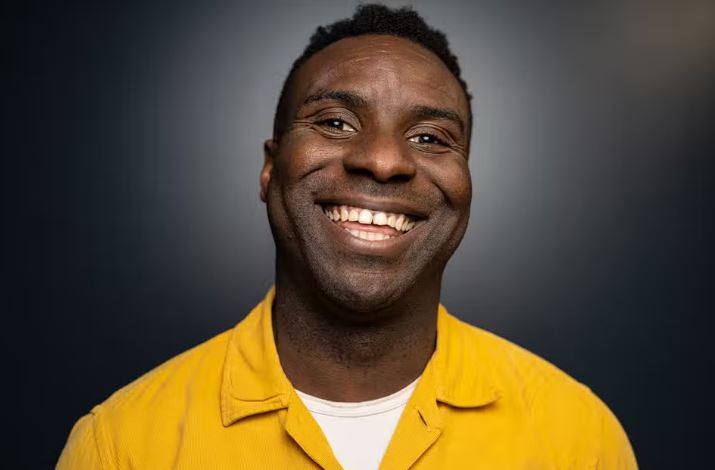 The Evening Standard
Jimi Famurewa named his 12 favourite restaurants of 2022, a year that "began with cautious optimism among the hospitality sector" and ended with "a familiar buffet of existential challenges: soaring energy and food costs; never-ending staff shortages; rail strikes".
*****
Also in The Standard, a round-up of the restaurants opening in January, from Jacuzzi to Darjeeling Express, from "vegan tasting menus to caviar pizza".
*****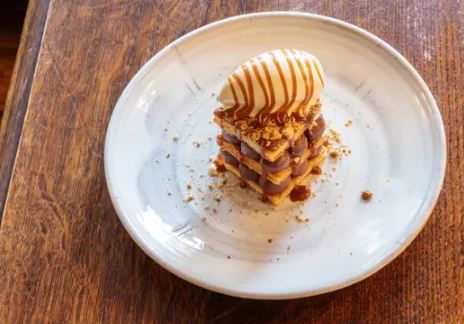 The Guardian
"In a year of hugely hyped, slapdash nonsense" Grace Dent "was thankful for the many gems" she reviewed, and listed the top 13 in her final column of the year.
"If there has to be one "winner winner Grace Dent's dinner", it has to be The Dog & Gun in Skelton, a country pub with an ancient heart serving a fancy menu without airs and graces. Take me back to its twice-baked Torpenhow souffle with a liberal grating of black truffle."
Just before Christmas, Grace also snuck in a review of Pentonbridge Inn, in Cumbria, which was "transformed from a largely ignored, ramshackle fortress against the elements into a rather beautiful, bold, pale building" in 2017, and now serves "chef Chris Archer's five- or eight-course tasting menus".
"In recent times especially, it has felt wrong to glorify expensive, unabashedly poncy food, but cooking at this level is something Britain should be proud of."
*****
The Times
Giles Coren reviewed The Fox at Oddington, which has been taken over by Carole Bamford, of Daylesford fame and "done up in the most reassuringly expensive way".
It was busy, with nowhere close to park that wasn't already taken by "gleaming Land Rovers and Porsches, piled three deep in the narrow lanes and stacked on pavements", as you'd expect from "a new, shiny, organic, uniquely delicious, Daylesford pub".
The bill "quite coincidentally, at £159.75 for four, 25 sweet new pence inside my clumsy but effective £40/head maximum", even with his "proper, grandstanding winter main dish of Wootton estate venison Barnsley chop".
Service was "terrific" and there are also rooms in a house across the road (which the Corens almost bought in 2017).
*****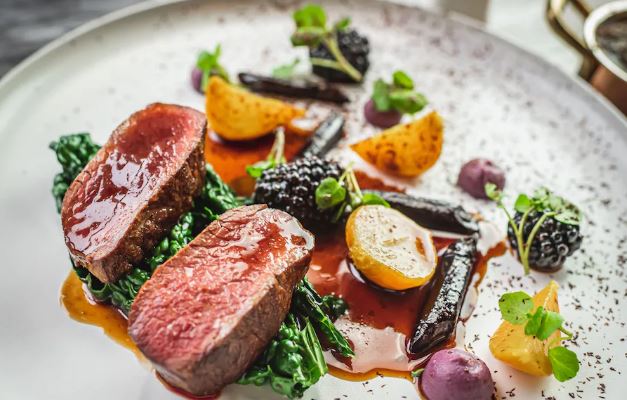 The Telegraph
No 2022 round-up from William Sitwell who reviewed The Elder in Bath in late December and declares he will "rave about this joint well into the new year".
It's "quite the cosy, stylish hunting lodge of a place" (despite having no bar stools) and is "filled with quite the nicest, friendliest, most natural team on service that you might wish to come across" while the food was "gutsy, deep in flavour, pretty on the eye and immensely satisfying, without smear or froth in sight". (****)
*****
The Independent
Hannah Twiggs can't ever come up with a simple answer to the question of what her favourite restaurant is; "it depends on the occasion, the cuisine, the number of guests (and which friendship group they're from), what part of London or the country we're talking about, how long I'm prepared to travel for it, the dress code, who's asking or what mood I'm in". But her list of top meals "grew exponentially" in 2022.
She and the IndyEats team reflected on "the food they just can't stop thinking about" from a "particularly good – and often difficult – year for hospitality". The list includes a home-cooked Chinese New Year dish and a stay in Italy.
*****
And also…
In The FT's How To Spend It magazine, the world's best vegan restaurants, as picked by readers; UK entries include Terre à Terre, Tofu Vegan and Oak in Bath.
*****
The Bristol Post gave us round-ups of all the new openings in 2022 and the ones to look forward to in 2023.
*****
The Birmingham Mail also reported on the new openings that will arrive in 2023.
*****