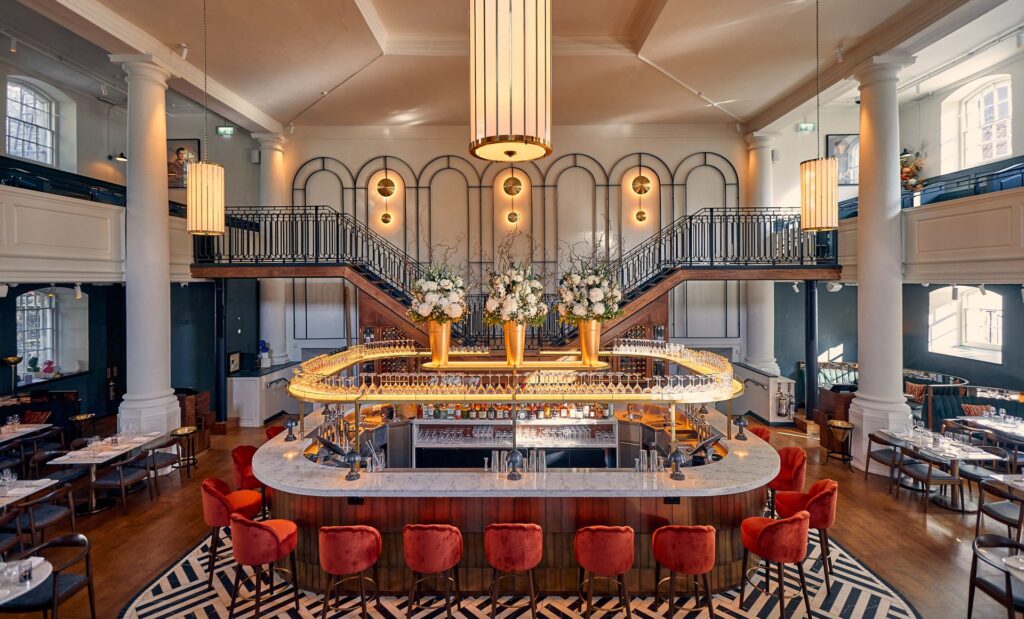 D&D London is closing four of its restaurants, including Radici in Islington and Klosterhaus in Bristol (pictured), as part of a "strategic review" of its portfolio. The company, which parted ways with co-founder Des Gunewardena in September leaving his former partner David Loewi in charge, has 36 venues, including outposts in Paris and New York.
The 2023 Harden's guide reported that "enthusiasm seems rather muted" for Radici, which is on a well-known site formerly occupied by the Almeida restaurant (long RIP). The second London closure, The Avenue in St James's, is described as a "1990s icon" that is "somewhat unsung nowadays".
Klosterhaus, a German-themed take on the 'grand café' tradition in a landmark 18th-century building by Bristol's Broadmead, opened in September 2020 and wins high praise in our guide for its "super schnitzels and decent wine". It closed down suddenly earlier this week, with the local press reporting that staff were given no notice, although the head chef and general manager left before Christmas.
East 59th, a roof-top bar and restaurant overlooking Kirkgate Market in Leeds, also closed this week after five years in operation. Further D&D venues, including Cantina and the Blueprint Café on Butler's Wharf in London and Issho in Leeds, have been on sale since November.
The company said in a statement: "Like many other businesses in the hospitality sector, we continue to strategically review our portfolio, and such a decision is a result of the current economic challenges including spiralling utility, food and beverage costs and the unstable labour market. D&D London intends to look after the restaurants' greatly valued staff and management, and wherever possible, will seek to offer exciting positions in our other venues.
"D&D restaurants, however, continue to trade well and have had a very positive December, despite the ongoing industrial disputes affecting transport. We are particularly proud of our latest opening, Orelle, in Birmingham; an 88-cover restaurant located on the 24th floor of 103 Colmore Row. The new site, which opened only two months ago, is trading very well, exceeding our revenue projections."