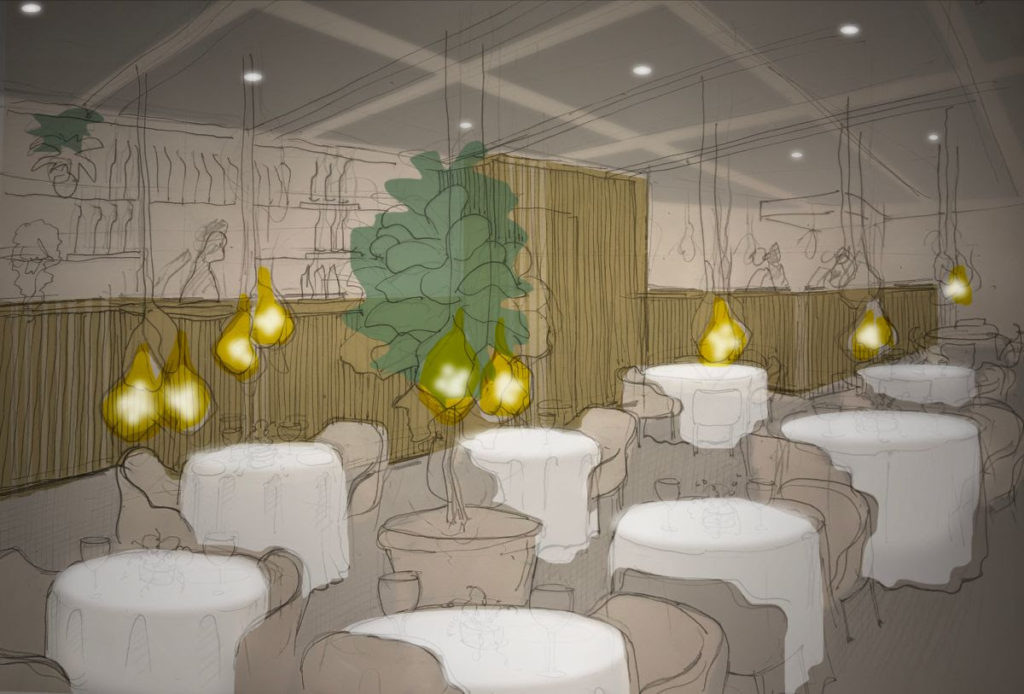 Chef and restaurateur Victor Garvey is to relaunch his Catalan restaurant Rambla as a California-inspired dining concept.
Rambla, an "accomplished restaurant" with "big flavours" and better prices to boot, served Soho well during its two-year tenure, but the site has been entirely pulled up and replanted. A new look, menu and name – a portmanteau of 'Soho/Los Angeles' – started life on November 1.
Garvey will be moving away from the Spanish cuisine he has become known for in order to branch out into the food of America's West Coast. As far as ownership goes the project is, the chef says, "something new", but Garvey has years of experience cooking in his father's native US state.
Nevertheless, the move is clearly a bold, radical step. Such ambitions beg questions. Moreover, few in London will be as well versed on Californian food as Spanish or Italian.
"I guess the idea here is that we are doing Californian food. What is Californian food?" he told Harden's.

"Is it burger? Pizza? Tacos? Well…yes. There are good examples of all of these available in California. Is it quinoa? Smashed avocado? Katsu curry?
"As a state, California is roughly the same size as Italy. But Italy has a culinary tradition dating back 6000-plus years. We've been developing our techniques for about 200.
"What's helped us along is the fact that we are in a continental coastal climate with access to the best Pacific seafood and inland meat and game possibly on the planet."
Garvey eluded to the European influence on California's culinary trajectory. This might only be bolstered by his penchant for Spanish cooking. But it appears Sola will be focused on America first and its vast array of influences.
Said Garvey: "Not only have we had European influence (I don't need to repeat how many times California is winemakers have wiped the floor with even the best European wine makers) but we've had south and Central American, Japanese, Chinese, south East Asian, and even Inuit. It is, quite frankly, the most diverse cuisine on the planet.
"But how do you know it's Californian? Well…I don't think Californian food can be defined. Y ingredients but rather a philosophy of cooking. Less cream, less butter. A dish can be light and still elicit intense emotion and response.
"The long and short of it is: we wanna cook you some good, light food. We want you to be really comfortable while we do it. And if, at the end of the meal, you happen to be humming a Beach Boys tune to yourself, then we've done our job."
At Sola, three menus will be available: à la carte, and two tasting menus of five and ten courses, which guests will be able to choose to enjoy at an eight-seat chef's counter.
Typical dishes will include:
Devilled Eggs – Dijon mustard, toasted pumpkin seeds, Espelette pepper
Kingfish Crudo – Gazpacho vinaigrette, white miso ice-cream, watermelon, tomato raisins
Glazed Sweetbreads – Yamada Nishiki sushi rice, cavolo nero, baby chanterelles, marsala dashi
Mussels & Clams – Pistachio, lime & chilli butter, dipping soldiers
Sunchoke Tortellini – Medjool dates, brown butter, grapefruit, rapini
Wines, selected by Zeren Wilson, will focus on California wine-country, featuring both familiar names and smaller, independent producers.
Wilson said said: "California has long been one of my all-time favourite regions, so I'm particularly excited to be working on this list.
"We'll be taking in wines from famous names like Rochioli in Russian River Valley and Ted Lemon's Littorai in Sonoma, as well as Green & Red, the 'house Zinfandel' at Chez Panisse since the 1990s, appearing for the first time on a London restaurant list.
"Ferdinand in Lodi feature with their remarkable Albariño, and several wines will be unique to SO|LA in the UK."
Recent News from Harden's