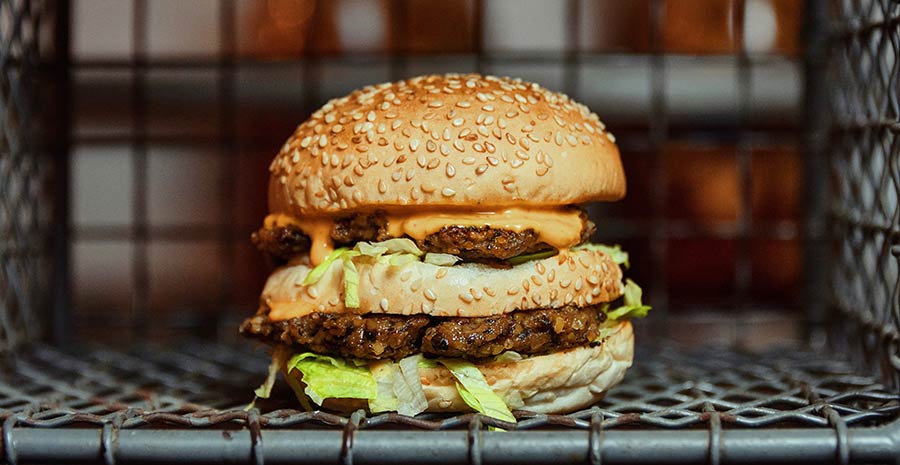 Chef Neil Rankin, known for meat-heavy ventures such as Smokehouse, Temper, and Pitt Cue, is to open a plant-based burger joint on Brick Lane.
Rankin's Simplicity Burger will launch on November 1, and the chef said he will be "adopting the same high standards and meticulous approach to the provenance and preparation of ingredients" as he does in his other restaurants.
He said Simplicity Burger has been born out of a combination of his constant drive to challenge himself as a chef, as well as the "obvious and urgent environmental need for us all to make changes to the way we prepare and consume food."
With sustainability at its core, the idea, Rankin explained, is that Simplicity Burger will prove plant-based food can be good in both quality and cost. Everything will be made on-site and prices will range from £7 (standard burger) to £12 (big double).
Rankin spent more than eight months developing his burgers, the patties of which require techniques such as fermentation and dehydration in their creation.

Of course Rankin's vegan foray isn't alone. Restaurants have been increasingly incorporating vegan options in their menus, including the likes of Honest Burger and Hawksmoor. But Rankin is one of the few brave enough to establish a plant-based only venture – in that arena, he's up against the likes of Lewis Hamilton, primary investor in the recently opened Neat Burger.
Recent News from Harden's