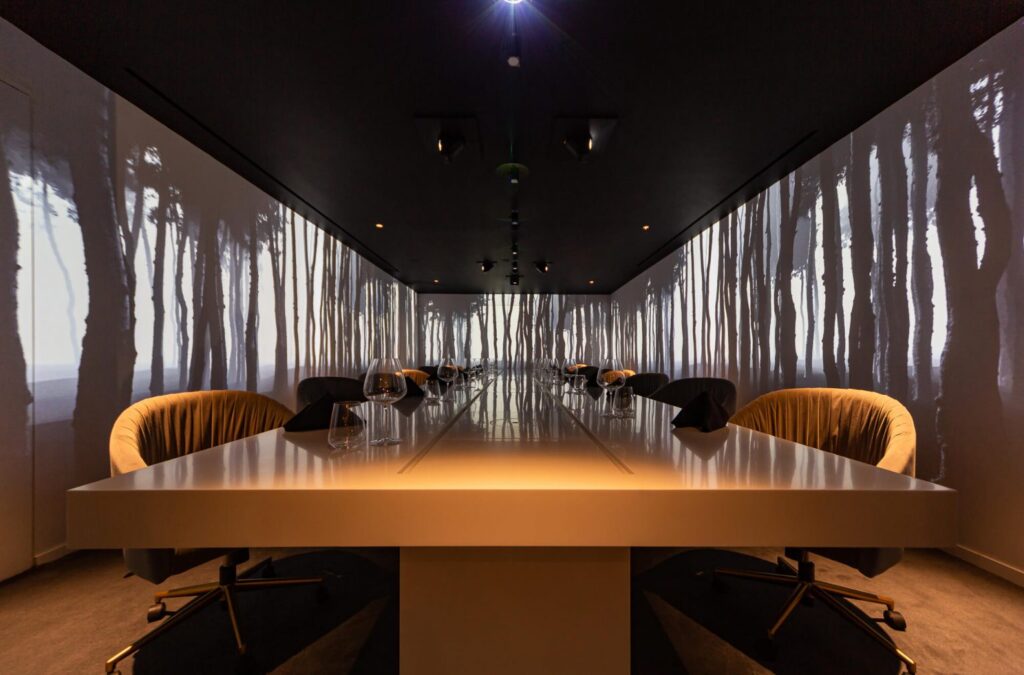 Alyn Williams has joined Park Row, the 'gastronomic amusement park' off Piccadilly Circus, in a move that marks the venue as more serious about its restaurant credentials than its Batman theme may imply.
Named after a seedy Gotham City neighbourhood, the year-old venue is billed as a "fully immersive experience" inspired by DC comics – although guests are not allowed to wear fancy dress. There are several dining and drinking options, including the immersive 'gastronomic show' at The Monarch Theatre (pictured, above).
Alyn rose to prominence working for Gordon Ramsay and Marcus Wareing, and in 2011 he opened Alyn Williams at the Westbury hotel in Mayfair in 2011, which ran for almost a decade. He also worked in a short-lived consultancy role for Lady Bamford's Oxfordshire gastrobub the Wild Rabbit.
James Bulmer, CEO of Wonderland Restaurants, which runs Park Row in partnership with Warner Bros, hailed the appointment: "Alyn is one of our greatest chefs, with a huge pedigree. He is a massive coup for us here at the Academy of Curiosity & Wonderment".
Alyn said it had been fun creating a menu to fit with the world of DC Comics, designed to entice both foodies and comic fans. "Putting the subtle theme to one side, Park Row is very serious about its food and owners Wonderland Restaurants have some incredible projects in the pipeline that I can't wait to be a part of."