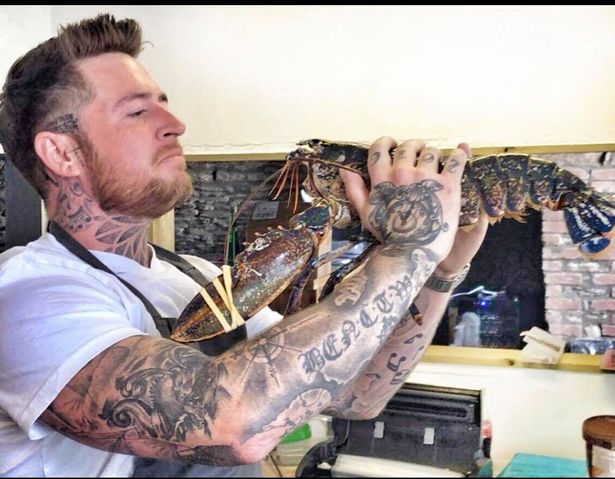 Hit Devon restaurant Thomas Carr 1873 is closing permanently tonight as the ongoing staffing and financial crises cut a swathe through the hospitality industry. The Ilfracombe outfit has struggled to find front-of-house staff in recent months and chef-patron Thomas Carr (pictured, above) said he would have to double prices to reflect rising costs.
A message on the restaurant's website reads: "Having looked at all options and possibilities we have sadly come to the conclusion that at the end of October Thomas Carr 1873 will have to close."
1873 is the former Nathan Outlaw chef's third restaurant in the town. Harden's reporters hailed its "spectacularly good tasting menu", while last year it had a three-month waiting list and was sold out every night.
Meanwhile in Birmingham, high-profile restaurateur Aktar Islam is also closing his Argentinian-style steak restaurant Pulperia tonight, citing the ongoing "post-Brexit and Covid situation" in addition to more immediate problems.
He said: "With the current climate we simply cannot operate at the standard we want without outpricing our customers."
Aktar, who also operates Opheem, is retaining Pulperia's Brindley Place site with a view to opening another venture.
In Chester, chef Nicholas Friar has announced the "temporary" closure of his experimental vegan restaurant Hypha, which has been lavishly praised by respondents to the most recent, yet-to-be published Harden's survey. The operation may reopen at an alternative site in the future.
A further apparently successful 2020 launch, Soho's Mr Ji, has also closed – although in this case it is relocating the entire team to new premises in Camden rather than attempting to staff two sites under current conditions.
In Bristol, Backyard Chicken, the 2019 debut from former Jamie's Italian chief executive Simon Blagden has closed, while in London the We Are Bar Group, which operates seven City wine bars including the well-known Jamie's Wine Bar brand, has been placed in administration.