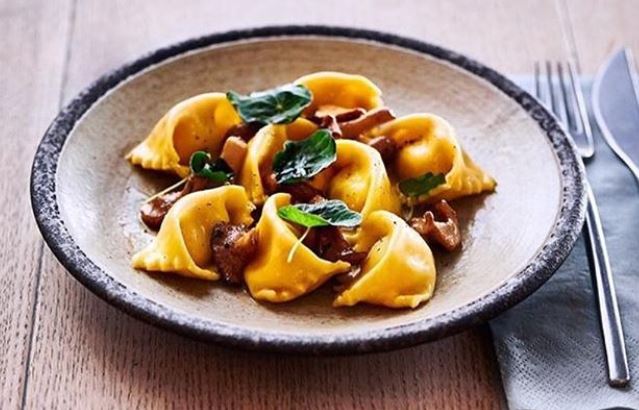 Chris Leach and David Carter's hit residency 10 Heddon Street has gone permanent in the form of new restaurant Manteca.
The restaurant brings the same ethos as appeared at 10 Heddon Street, with nose-to-tail dining and homemade pasta dishes the stars.
Leach, from Pitt Cue, Sager and Wilde, and Kitty Fisher's, joined Carter, chef and founder of Smokestak, for a four-month residency in Mayfair in July.
They operated a daily changing menu focusing on handmade pastas, in-house butchery, and charcuterie. It proved a success.
Now, the duo have taken Manteca to the old Bibigo spot on Great Marlborough Street and have launched a fully fledged restaurant with cocktails, a wine list, and changing specials.
Dishes include duck sausage, prunes, Armagnac; white brean crostino, salmoriglio, Calabrian chilli; and pig head fritti, pilacca (a fried chili pepper sauce).