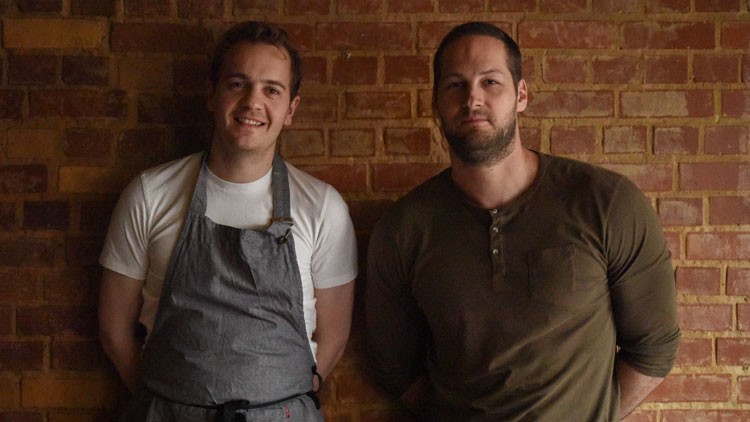 Chris Leach, from Pitt Cue, Sager and Wilde, and Kitty Fisher's, will join David Carter, chef and founder of Smokestak, are going to run a four-month residency in Mayfair.
The chefs will take on the first "residency" at the 10 Heddon Street spot, which was most recently the home of Magpie restaurant. It is not known how many temporary ventures will be lined up at the site.
To begin with, Leach and Carter will operate a daily changing menu focusing on handmade pastas, in-house butchery, and charcuterie.
Expected classic salumi to accompany smaller plates such as gazpacho and Cornish crab, pea and summer vegetable ragu, and grilled peach salad with smoked almonds and ricotta. Produce is to be predominantly British and and a nose-to-tail approach will be adopted.
Leach said: "David and I have spent many evenings cooking, eating and drinking together, and always shared the same philosophy and approach to restaurants. When the Heddon Street site popped up, it was the perfect opportunity for us to collaborate together for a couple of months and have some fun. It will be an informal vibe that is all about sharing good food with great friends."
The collaborative residency series is a new initiative put together by The Crown Estate in partnership with Montana Fogg, and is designed to allow culinary talent to showcase their food in the West End without the pressure of a permenant site.
Katerine Mercury, senior asset manager at The Crown Estate, told Restaurant Magazine, "In taking a more agile approach to the 10 Heddon Street unit, we now have t he ability to invite more creative partners on a short-term basis to add dresh excting ideas to London's dining scene."