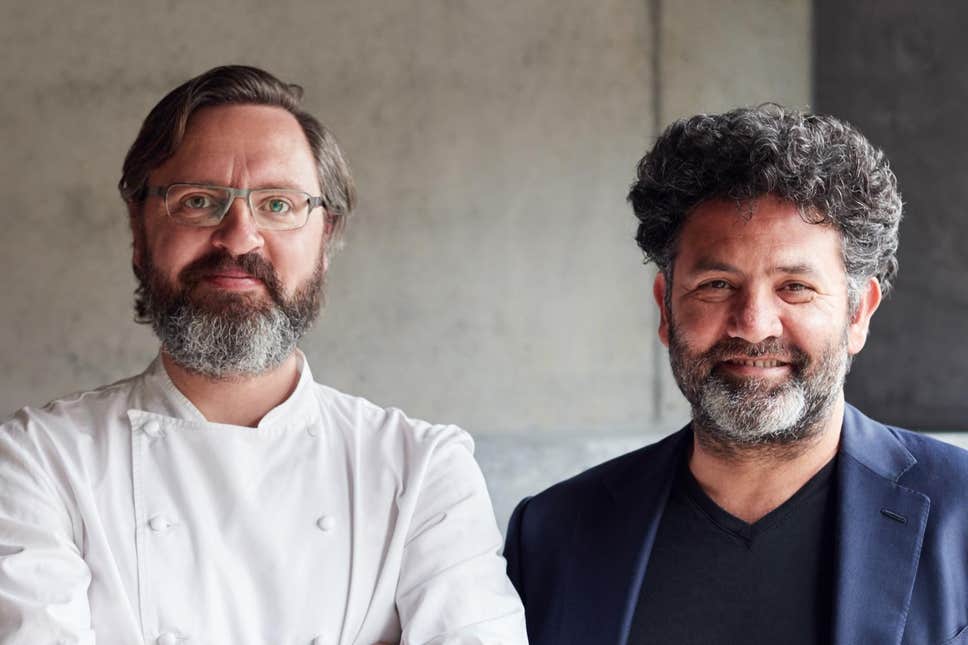 Former Fat Duck chef and sommelier duo Jonny Lake and Isa Bal will open a restaurant and wine bar in Bermondsey this year.
Trivet is planned to launch in autumn in the new Snowfields Yard development. The duo have described their venture as an "informal, high-quality dining restaurant utilising the finest ingredients and wines".
Lake, former head chef at the Fat Duck group (he departed in January 2018), and Bal, previously group head sommelier, bring a wealth of experience to Bermondsey, and are backing it up with a bold statement of intent in Trivet.
"The name Trivet came about organically," said Lake.
"A trivet is an age-old cooking utensil – elevating pots over an open fire or providing a resting spot for dishes and pots.
"Trivet implies balance and warmth which forms part of our vision and values for the restaurant, as well as our working relationship."
Bal added: "Throughout the many years we have worked together, Jonny and I have always been in pursuit of inspired culinary excellence. At Trivet, we will showcase our explorations of ingredients, dishes and drinks from different regions around the world.
"The design and experience of the restaurant will also be inspired from our travels, juxtaposing Nordic functionality with the warmth of the Mediterranean and a dose of fun."
The pair worked together for more than 12 years at the Fat Duck Group but both have been pursuing personal projects more recently.
Recent News from Harden's