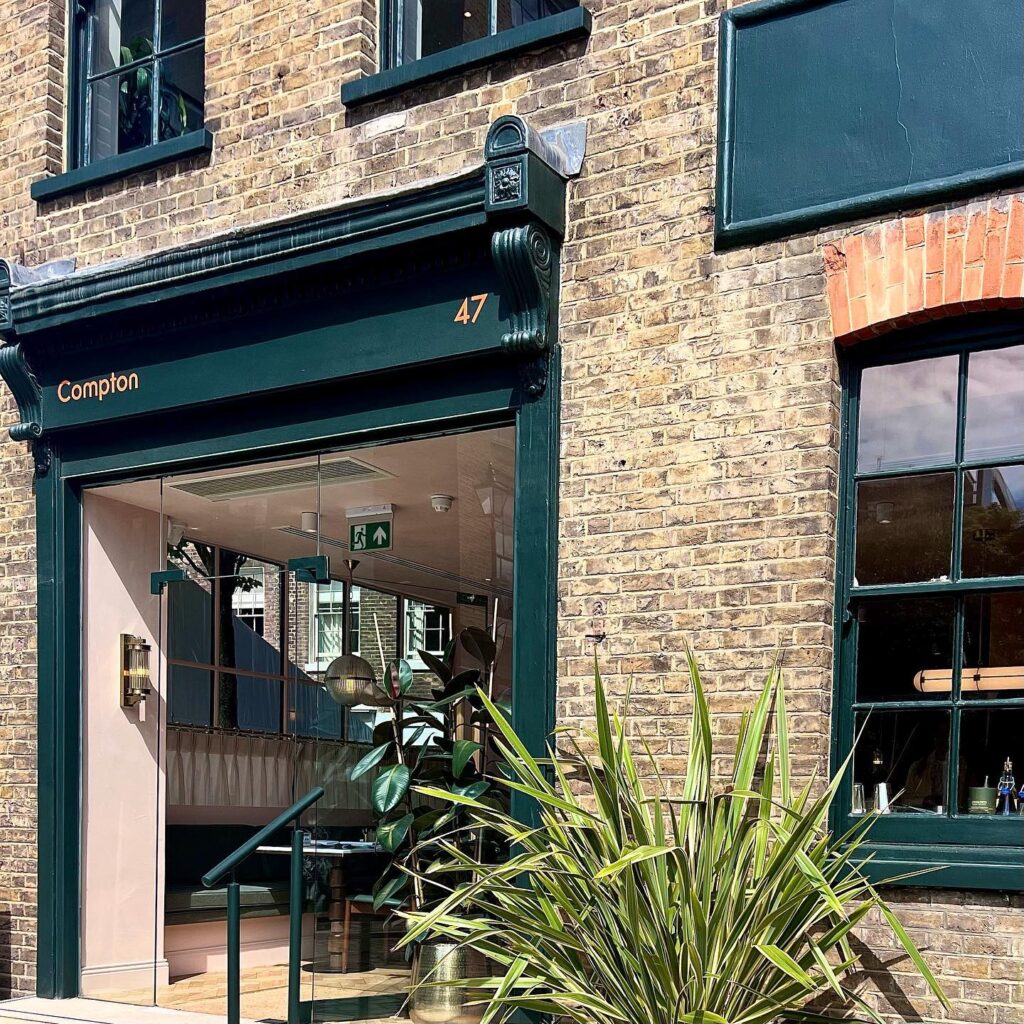 A new restaurant/deli is being launched on the Clerkenwell site previously occupied by Anna Hansen's influential The Modern Pantry. Compton Restaurant opened this week for walk-ins as part of Clerkenwell Design Week, and opens fully on Thursday 16 June.
Described as an "easy dining bistro", the restaurant will serve a short modern menu with plenty of Mediterranean influences from chef Mike Shaw, who has worked at Trinity in Clapham and Zibibbo in New Zealand.
The red-brick building has an outdoor terrace on St John's Square. The restaurant will be open from breakfast until late, alongside a deli and coffee shop selling artisan goods from 8am until 5pm.
The project is owned and operated by the Compton property company, which specialises in design-led workspaces, although it is fully open to the public.
The Modern Pantry, meanwhile, is poised to reopen nearby in the Zetter Hotel – minus Anna Hansen, who left the business after 11 years in 2019.