Here's our regular round-up of what the nation's restaurant critics were writing about in the week up to 26 March 2023.
*****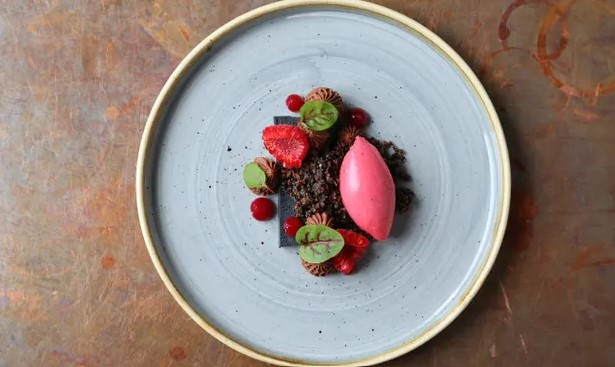 The Observer
"Settle back into this gunmetal-grey velvet booth, put your elbows on the polished copper table and enjoy the ride."
Jay Rayner was in Glasgow, trying out the Total Trust menu at 111 by Modou; normally here you "choose a main ingredient at each course, list any allergies or major dislikes, and they do the rest" but on Sunday and Mondays, you don't even get to pick an ingredient, "it just happens: five courses of extremely good, inventive cooking for a ludicrous £25 a head".
Chef Modou Diagne's inspiring rags-to-riches story (from homeless Senegalese kid to kitchen porter to head chef to restaurant owner) adds flavour to an already "rich and layered" menu. Jay could tell that the kitchen was one "having fun, but which had not lost sight of the importance of us having fun, too".
"Did I work out what most of the things on each plate were without prompting? Well, yes, I did, but not because I'm a flavour ninja. It's because they prepared each ingredient so it shouted its name."
"Extremely good, inventive cooking" + "terrific" staff + a "delightful price" + "the delicious story of Modou Diagne" = "a banging recipe for a great restaurant".
*****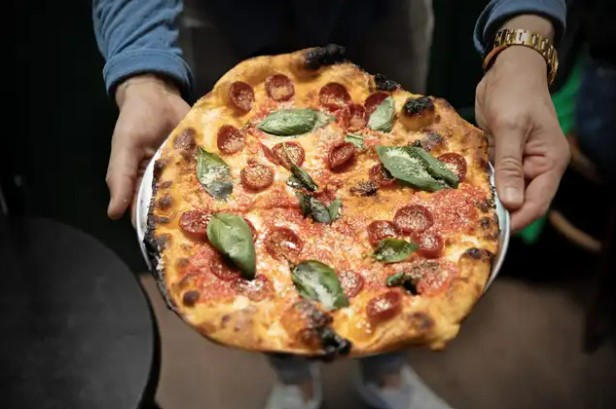 The Evening Standard
Jimi Famurewa enjoyed the complete opposite of an "internationally revered, clamorously buzzy new London restaurant" at Crisp Pizza, which has made its home at The Chancellors pub on Crisp Road in Hammersmith ("decidedly more Michelob than Michelin").
This "permanent kitchen residency slinging thin, crackly New York-style pies" has inspired "hours-long queues", celebrity visits and "gastro-tourists from the US", with many claiming the pizzas "as perhaps the best in the capital".
Self-taught chef Carl McCluskey "took over the pub from his grandma" and started making pizzas in lockdown; he "is clearly pursuing honed simplicity and a purity of purpose", "turning the food world's most boring, over-exposed ubiquity into something fresh, distinctive and utterly undeniable".
Is Crisp "worthy of its current hype and attention"? "Absolutely." (****)
*****
Also in The Standard, a round-up of London's best "high style, low spend" restaurants: "chic but cheap" places that don't cost the earth
*****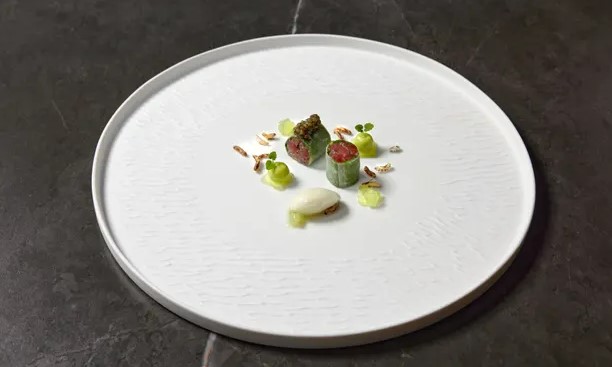 The Guardian
When the headline of a restaurant review says "gigantically ambitious and pointedly bonkers", you know you're in for a treat.
Grace Dent went to Musu in Manchester, "very possibly the most expensive restaurant" in the city, having opened with a £3m refurbishment that Grace says "resembles nothing so much as the Starship Enterprise, albeit one with geishas on the walls".
She is much "cheered that there are still people north of Watford who have the faith and gumption to open places as pointedly bonkers as this" in a city "already pretty well favoured with good and reasonably pan-Asian dining choices of every kind".
It goes without saying that there will be Guardian readers champing to "boycott Musu over the sheer cost, the din and the small portions" but maybe they could be tempted by mention of the "outstanding" food?
"This is Japanese food served in the manner of Le Manoir … Every bowl is a minuscule portion of exquisite pleasure."
"If someone else is funding your wanton extravagance, then drag them there. It's unforgettable for many reasons."
Just to rile the readers further, Grace finished by saying "very rarely – in fact, never – do I wish I'd chosen the longer tasting menu, though at £150 plus drinks, that would have been guaranteed to cause a reader revolt".
*****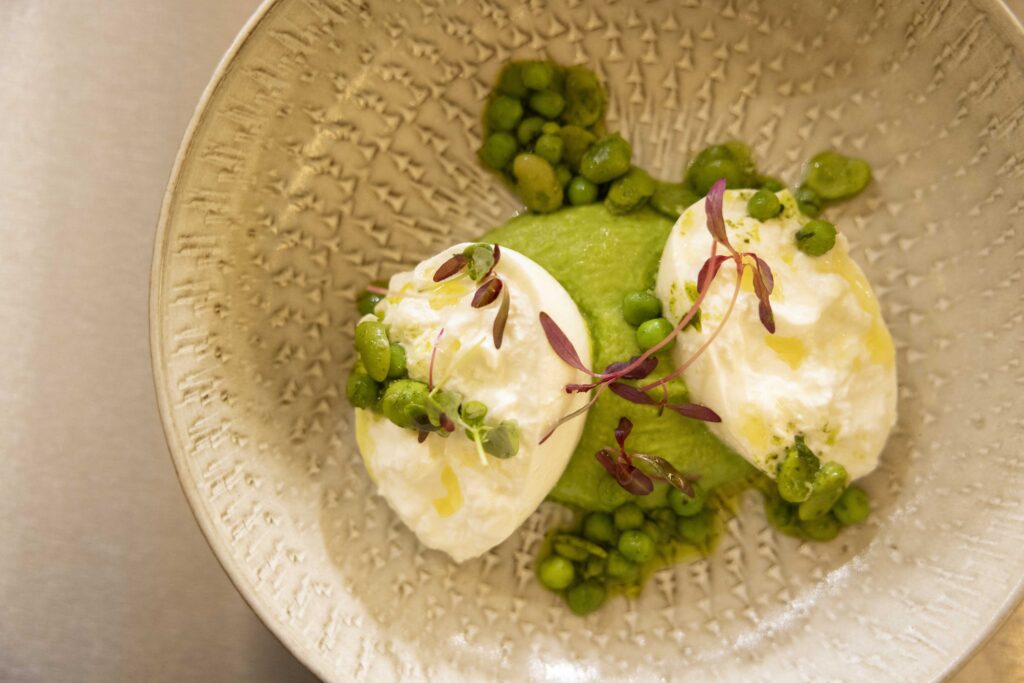 The Scotsman
Rosalind Erskine was in Glasgow, at grand new opening Banca di Roma, the "first Scottish restaurant from the Cozzolino brothers, a trio of talented Italian chefs", who "worked for London-based chef Francesco Mazzei": they have taken over the former Royal Bank of Scotland building in Royal Exchange Square.
The "vast" interiors are "fabulous" (no sign of previous incumbent Zizzi), "with a decorative tree in the centre of the restaurant" and open kitchen (of course).
The concept is sharing plates, with a "small menu of fresh pasta for those looking for something… more traditional".
*****
And also…
In The Telegraph, William Sitwell reviewed Maresco, claiming that the "fashionable" restaurant cooking Scottish produce in a Spanish style delivered "a tasting menu of near-identical dishes" : "somewhere there's a decent lunch trying to get out". (**)
*****
Ben Arnold of the Manchester Evening News had "the best pie of my life" (except it was actually a pudding) from Great North Pie Co at Kampus, on "one of Manchester's last cobbled streets"
*****