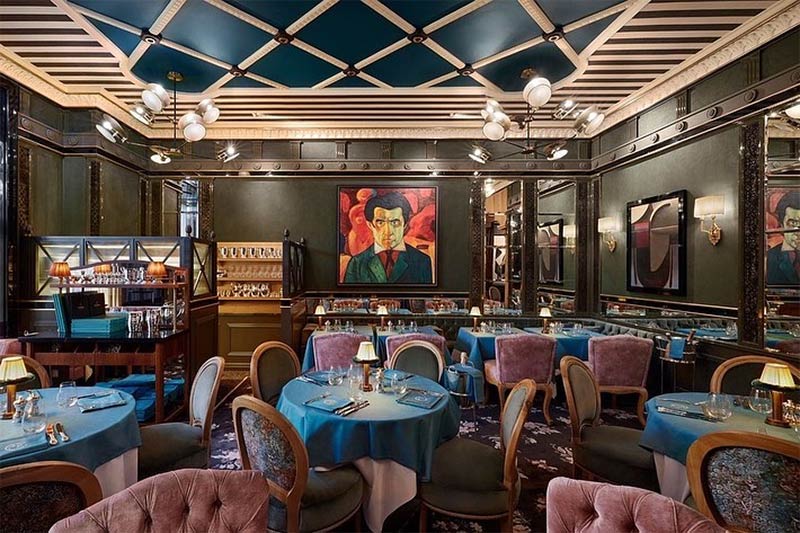 Parisian caviar emporium Caviar Kaspia has quietly opened a London outpost in Mayfair. The new venue, in Chesterfield Street, operates as an invitation-only members' club: there is no joining fee, but members are required to deposit £2,000 a year in their account, from which their bills will be deducted.
Caviar Kaspia was founded in 1927 by Russian emigré Arcady Fixon, and has occupied its current premises on the Place de le Madeleine since 1953, where it entertains the wealthy and a smattering of celebs with a combination of Tsarist-era deference and Parisian chic.
An earlier outpost operated in Bruton Square in the 1990s, and a current wave of global expansion under chief executive Ramon Mac-Crohon follows a pop-up world tour to celebrate its 90th anniversary in 2017. Five key cities have been targeted for opening, with Dubai, Sao Paulo, Los Angeles and New York alongside London.