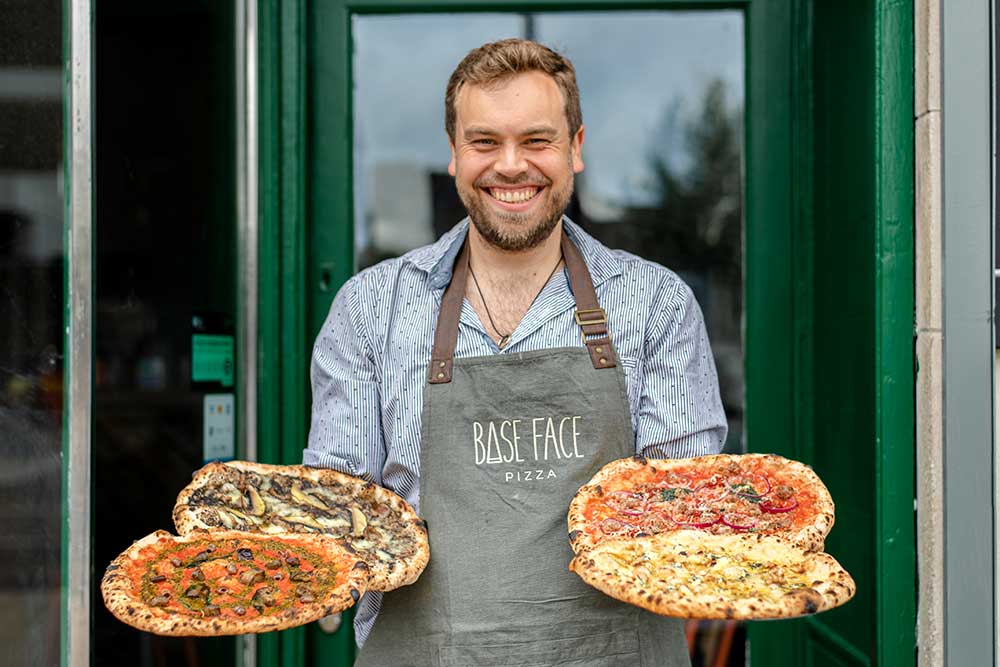 Jazz musician Tim Thornton this week opened a second branch of Base Face, the pizzeria he started in west London as a lockdown project in 2020 when live music was silenced by the Covid pandemic.
The new site is by the River Thames in Barnes High Street – just a few doors away from the Bull's Head pub, the legendary jazz venue where Tim played regularly in his years as a full-time musician. These days he has less time to play the bass, but he recently recorded a set for the Radio 3 show In Tune.
His original Base Face, in King Steet, Hammersmith, is hailed as a "fantastic little pizza restaurant" in the new 2023 Harden's guide, and its success gave Tim the confidence to consider opening a second venue.
He said, "I found the premises when I was going for a jog along the river and saw a 'to let' sign. I made enquiries straight away and put in an offer that day – it was quite spontaneous, but then a lot of the best decisions are based on gut feelings."
Tim added that he wanted to create a neighbourhood place to serve locals who would become regular customers, and that Barnes feels local to him given that he lives directly across the river in Chiswick.