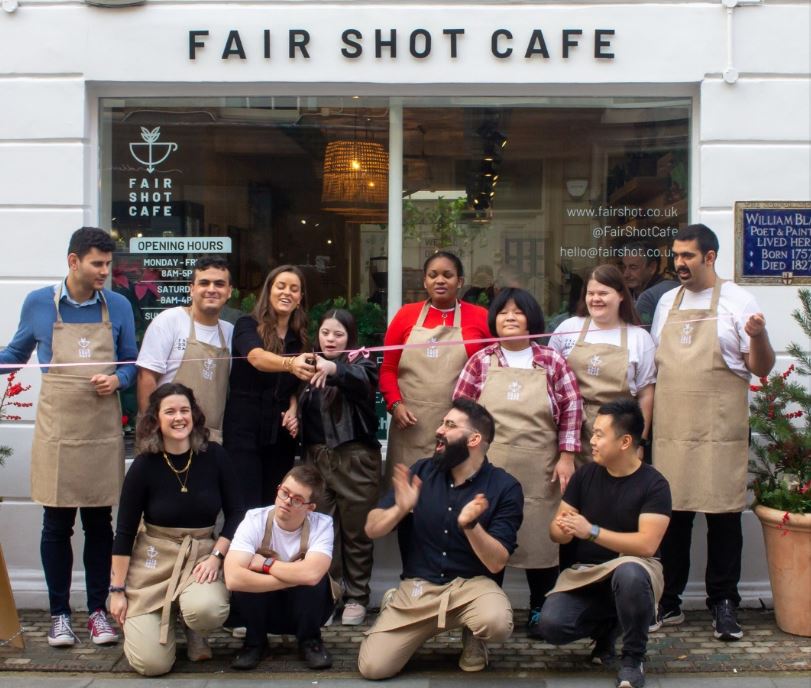 Fair Shot Café, the all-day venue that provides training and jobs for young adults with educational disabilities, is moving into smart new premises in Covent Garden's development The Yards, where it will be the West End's first not-for-profit café.
Founder Bianca Tavella, previously creative director of Petersham Nurseries, opened the original Fair Shot Café in South Molton Street, Mayfair (pictured), in December 2021, having raised £300,000 in funding to help tackle the 94% unemployment rate suffered by people with educational disability.
Each year the social enterprise takes on 12 trainees who work in the café four days a week and study at West London College on the fifth. It also helps place graduates of the scheme in jobs with supportive employers in the hospitality industry.
Bianca says: "We believe every single person deserves a fair shot, and opening at The Yards is a huge step forward in helping to achieve this. Fair Shot Café The Yards will unlock a whole new set of opportunities for our trainees and our business."
Fair Shot Café The Yards opens at 3 Slingsby Place on Wednesday 1st February.