Our weekly summary of what the national and local restaurant critics were writing about in the week ending 18 September 2022.
*****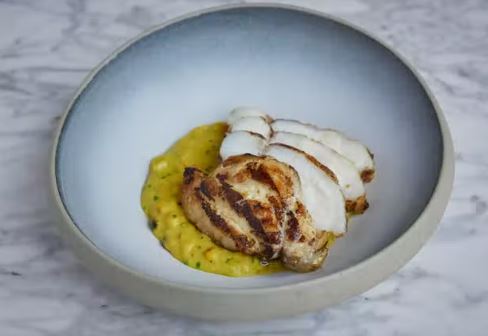 The Evening Standard
"One of 2022's best openings."
Jimi Famurewa reviewed Caia, a Notting Hill wine bar with a "banging soundsystem" from the same team as Fiend nearby.
"Its specialness hit me by degrees." The concept is "live fire cooking" from Canadian chef Jessica Donovan, who has "a rare command and understanding of the language and subtleties of open smoke and flame".
There's a bar and private dining room on the ground floor, and more downstairs; the "open kitchen, with its leaping flames and blazing creativity, is unquestionably the source of its firecracker soul".
*****
David Ellis reported that Philip Howard, formerly of The Square, is behind a new restaurant opening this November in Piccadilly. Otto will be a permanent version of Howards's lockdown pasta delivery service, with ex- Bancone and Tavolino chef Louis Korovilas said to be "at the helm".
Also in The Standard, a new restaurant finding app that's launching next month, helping to fill those profit-killing no-show tables; people looking for somewhere to eat will enter their details into Ambl (already soft launched in the City with 100 restaurants and 5,500 signed up users) and local restaurants will be given a chance to offer up empty tables that wouldn't otherwise get filled on the day.
*****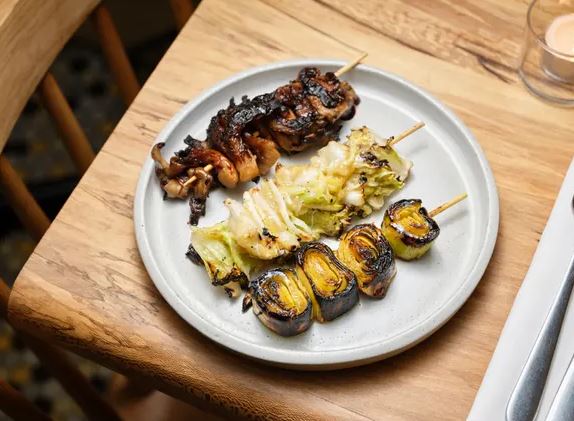 The Guardian
Grace Dent was in Soho, at the new branch of Bubala, which has a "menu so deliciously worded and branding so smoothly positioned that my lunch guest was for some time quite unaware she was in a meat-free restaurant".
Bubala's "modern Middle Eastern food" first popped up in Spitalifields three years ago, with an "all-day, plant-based, rather elegant spot" that thankfully survived the pandemic. Grace and her friend plumped for the "Bubala Knows Best" feasting menu after some deliberation.
The dishes, from the "fancy hummus" onwards were "glossy and luxuriantly finished", "desserts, if you get that far, are simple, wholesome and homespun", while "service is that type of warm that makes you want to stay and hang out with the gang afterwards, because they seem to be having such a good laugh."
*****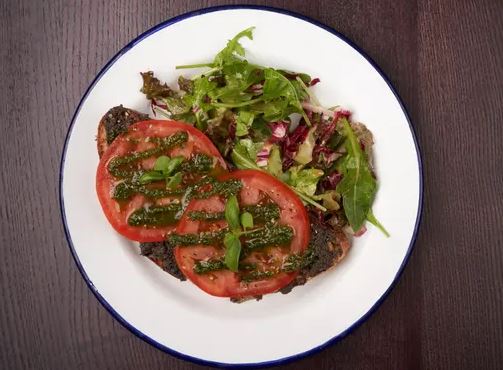 The Observer
"The sort of place we could all do with more of, when money is tight and we need to take our pleasures with care."
Jay Rayner was in Norwich, where husband-and-wife team Thomas Aubrit and Gemma Aubrit-Layfield run their "tiny French restaurant" L'Hexagone.
The menu is a "distillation of southern French country cooking down to its essentials" from morning pastries, to lunchtime salad and evening specials, "just a bunch of simple things done very well and with true, beguiling charm". Predictably, the "short wine list… hasn't heard of anywhere outside France".
"Don't come to L'Hexagone expecting life-changing drama. Come here expecting to be fed."
Jay also visited XO Tavern while he was in Norwich; chef Jimmy Preston's "face-slapping flavours" take "a cheeky, magpie-like romp across Asian flavours", with the "utter genius" of a "golden, crispy rubble that Preston calls XO seasoning " which includes Frazzles, Scampi Fries and Monster Munch.
*****
The Times
Chitra Ramaswamy visited Lobster Shack in North Berwick before it closes for the winter; the shack is "perched on the weathered red sandstone" of the harbour with the bracing roar of the North Sea at its back.
The "small but substantial" menu of dishes are cooked to order, and there's now a "new seating area, covered with a red-and-white-striped awning", and always a queue at lunch for fresh, locally sourced fish and seafood.
Chitra had a few gripes – no sauces or condiments on the tables, no lobster-picking implements, no prawns in the chowder and the "hermetically sealed" seating area does detract from the al fresco experience.
"Scotland possesses ever more simple, sustainable seafood restaurants in spectacular settings and the Lobster Shack is one of them."( 21/30)
*****
And also…
In The Scotsman, Gaby Soutar was bewitched by the display at The Artisan Pasta Maker, which, over the last couple of years, "has been selling at Stockbridge and Leith Markets, for customers to takeaway and cook at home"; it now has a "small restaurant and shop" with just two indoor tables. "I've often thought that Edinburgh needs a place like this – where you can get a bowl of pasta for under a tenner, in casual surroundings."
Also in The Scotsman, Rosalind Erskine visited newly opened gastropub Queen's House in Bridge of Allan for the "enjoyable" afternoon tea.
*****
Tim Hayward in The FT Magazine found "some of the best food in town" at The Pem. "It is easier to find the back entrance to MI6 than this restaurant, but it's worth the trek – the food is absolutely bloody cracking."
*****
Fay Maschler in Tatler reviewed the attractions of "locavore cuisine" at Lancashire's Moor Hall, where she and friends enjoyed an interactive, " long, complex fixed tasting menu" that included a kitchen garden tour and wine pairings that were "agile and original".
*****
Bristol Post reported on Namak in St Werburghs winning a 'best in Bristol' award, while the Birmingham equivalent was awarded to Piccolino in Brindleyplace.
*****