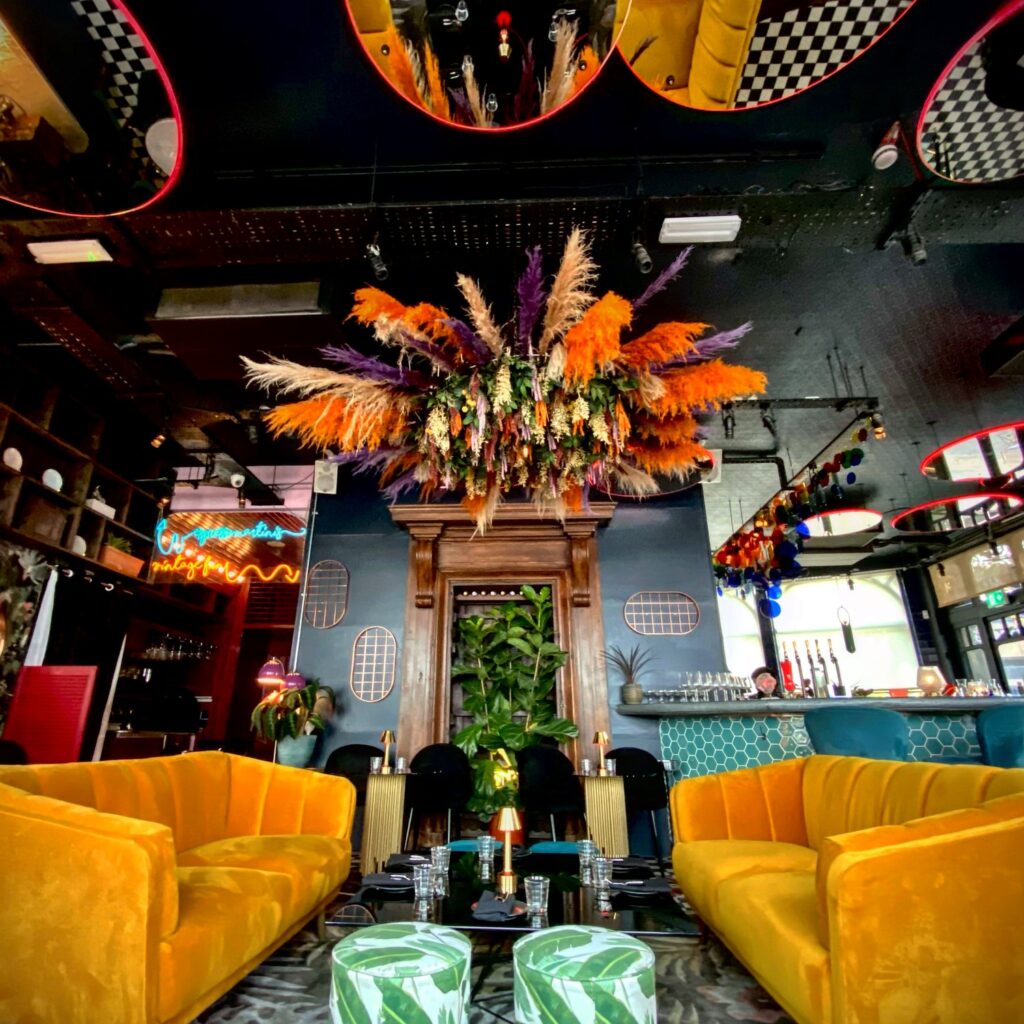 Duck + Champagne, a new restaurant concept serving a menu of duck dishes from around the world accompanied by a list of champagnes from small independent growers, opened this week in the Chelsea Funhouse, formerly the landmark World's End pub on the King's Road.
The menu runs from duck charcuterie and duck bao buns to confit duck cassoulet, pulled duck burgers, Vietnamese duck salad and duck shawarma, plus some vegan options and all-you-can-eat sides including fries, tomato salad and grilled flatbread.
Fun by 'immersive hospitality' group Lollipop, who also have venues in Shoreditch and Hackney, the Chelsea Funhouse took over the three-storey Renaissance Revival pub (after which the World's End area was named) four years ago. The venue also includes a basement WW2-themed cocktail bar, the Bletchley, and a first-floor bar with music, Chelsea Black. Duck + Champagne has replaced a French restaurant, Jolie, on the ground floor.