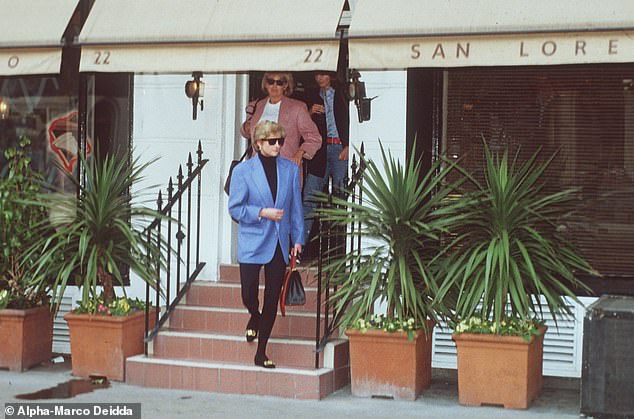 Osteria San Lorenzo, the celebrity haunt in Knightsbridge launched as the Swinging Sixties took off in 1963, will not reopen, having remained closed since last year's Covid lockdown.
Named after the early Christian martyr roasted to death on a grid-iron, who coolly asked his torturers to turn him over because he was "done on that side", the restaurant attracted high-profile diners from Princess Margaret, Peter Sellers and Jack Nicholson to Liz Hurley and Shane Warne.
But it was Princess Diana (pictured) who carried it to its greatest prominence, sharing meals at its tables with her lovers James Hewitt and James Gilbey. Mara Berni, co-founder with her husband Lorenzo, enjoyed a reputation as a psychic and recognised that Diana was unhappy in her marriage. Her reward was to be confided in as the princess's "mother confessor".
This was very much a restaurant where food was not really the point. As long ago as 1992 – barely half way through its eventual life – Harden's reviewers marked San Lorenzo down as a "passé Knightsbridge trattoria, popular with celebs and royalty".
Mara died at the age of 79 in 2012, leaving her daughter Marina at the helm. Promises were made that it would reopen after lockdown last September, but the news emerged this week that there would be no come-back.