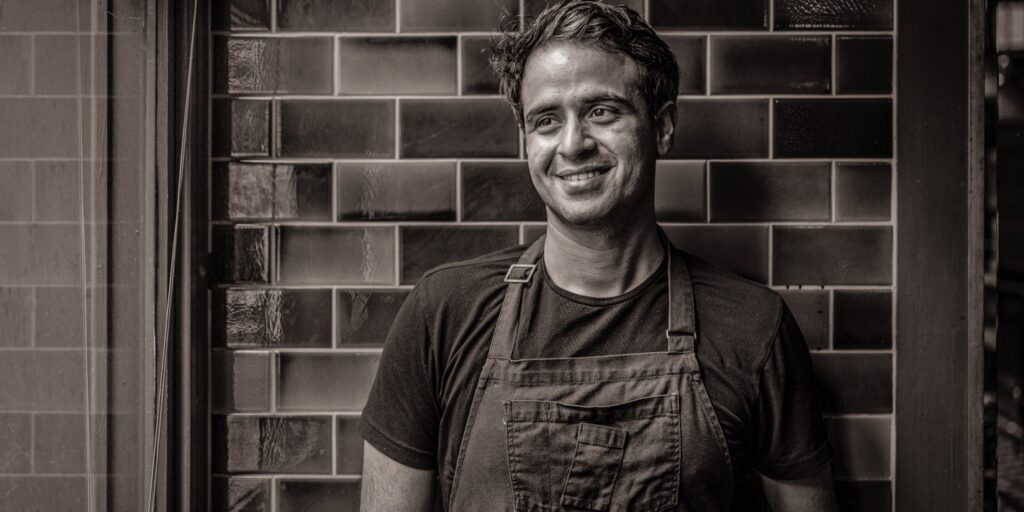 Chef Rishim Sachdeva opens his "mostly vegan" restaurant Tendril today as a three-month summer pop-up off London's Regent Street, while he continues his search for a permanent venue.
This month he completed a successful crowdfunding campaign on Seedrs, raising £150,000 towards a project that he has already road-tested with a residency at the Sun and 13 Cantons in Soho.
Rishim said: "We've been overwhelmed by the response to the crowdfunding campaign this month as we continue to search for a permanent restaurant home for Tendril.
"In the meantime, we were offered the opportunity of a summer pop-up restaurant for Tendril by the Crown Estate, which means we can continue to showcase our mostly vegan signature dishes, as well as develop some wonderful new dishes and offer some brilliant vegan wines in the pop-up restaurant space. The site is perfectly located in the Regent Street neighbourhood, right between Soho and Mayfair. We hope to see some familiar faces and Tendril regulars, as well as lots of new ones."
Born and raised in India, Rishim trained exclusively in European cuisine, starting out as a pot-wash for Marco Pierre White and working his way up through the ranks at the Fat Duck and Robin Gill's The Dairy. The Tendril pop-up will occupy the former premises of Mark Jarvis's restaurant Stem on Princes Street.