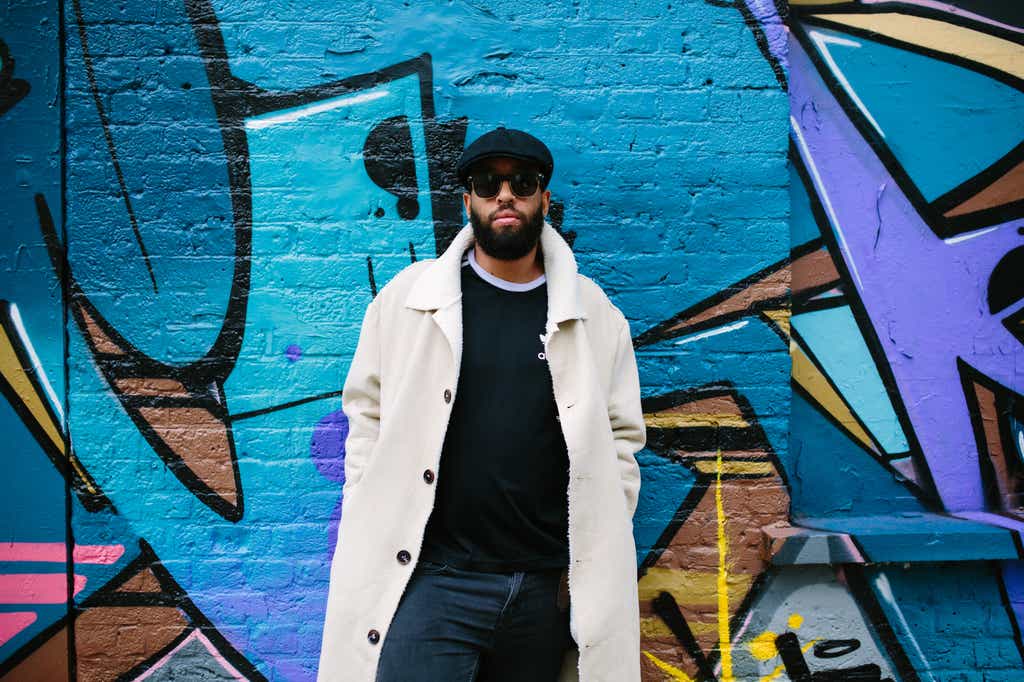 Chef James Cochran is to open a sports bar next month with a menu built around his signature buttermilk fried chicken. Valderrama's – named after the big-haired Colombian footballer Carlos, a cult hero in the 1980s and 90s – is within walking distance of James's highly rated Islington restaurant 12:51.
The bar represents a permanent home for his lockdown pop-up project Around The Cluck. His fried chicken is served with blue cheese mousse, bacon scratchings and the chef's own scotch bonnet jam, and the menu will offer similarly pimped-up versions of fast-food classics such as chip shop curry sauce.
Margaritas will be frozen and Beavertown beer on tap, while the décor and soundtrack will add to the 90s' atmosphere – with televised sporting events providing the another layer of excitement.
A Great British Menu winner who cooked under Brett Graham at the Ledbury, James has mined his dual Caribbean-Scottish heritage to create a distinctive culinary profile.
He told the Evening Standard: "Valderrama's is exactly the type of bar I've been searching for my whole life. I'm so happy to have found a permanent home for Around the Cluck, and where better than a bar I've created with some of the best in the business?
"This is a game-changer. It's a sports bar, but we're inclusive — there's no discrimination here, just good drinks, great food and an amazing atmosphere. I can't wait to open the doors and show everyone what we've made for them."