The World Cup kicked off today. You might not be all that interested in the opening match… Russia and Saudi Arabia are hardly the most riveting of sides.
Then again, it's the World Cup, and the excitement is palpable. We've waited four years for Russia 2018 to finally arrive.
So, yes, we need snacks, beers, and funny flags. We need bottles of wine and burgers and BBQ ribs. And we need somewhere to celebrate.
Where to watch the World Cup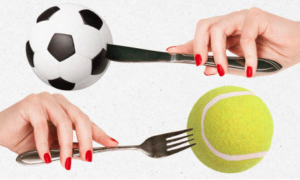 Percy's Den at Percy & Founders is one such location. The Fitzrovia restaurant is available for private dining and screening for all the major sporting events this summer. There's a private room that fits 24 seated, or 35 standing. Fancy something a little more casual, or a touch more  intimate? We've got you covered.
Here are some other ideas from Harden's…
Galley
Galley London has a special World Cup three-course £32.50 menu. On it are caramelised scallops with strawberries and balsamic; beef shin pappardelle; and raspberry yoghurt cake. A free Peroni is included.
Games will be broadcast at the venue from June 14, and you can eat before, during, or after matches. Alternatively, you could order a chicken or beef burger and a bucket of six Peroni for £40.
Galley is said to be a "welcome" and "upmarket" dining spot in Islington and has a food score of three in Harden's. No doubt a higher-end restaurant in which to enjoy the Russia 2018 action.
Brigadiers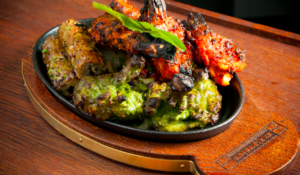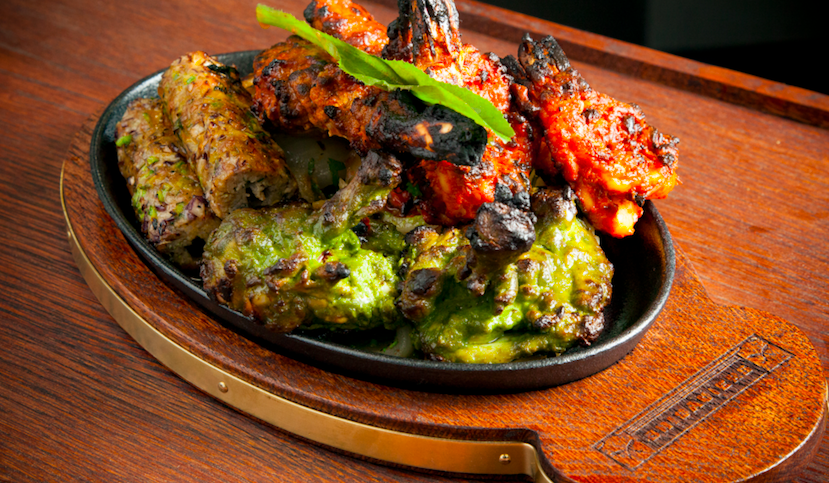 Brigadiers, the launch of which was reported by Harden's last week, is an Indian BBQ restaurant and traditional tavern perfectly suited to watching football. There's no set menu or offer – but plenty of samosas, naan breads, curries and pints all the same.
Guests can reserve a table in the Blighters section of the building (there are lots of rooms), where classic, spicy Indian dishes cooked over smoke and flame will be served. Games will also be shown in the Pool Room, which features four screens, a pool table, rare whiskys and self-pour beer. Chin chin!
London EDITION hotel
The London EDITION has teamed up with Bad Sports – originally of the Hackney Road dive bar – to host 'unconventional' World Cup evenings with DJs, quizzes, cocktails and party food.
Entry is free, but special tickets can be brought in advance via Eventbrite for £20. They assure entry and include one taco (a choice of black bean hummus tacos with black garlic and avocado salsa or crispy lamb tacos with pickled cucumber relish and coriander), one beer, and a margarita slushy or banana daiquiri.
The Blue Posts
The Blue Posts, the historic Soho pub recently renovated and given a dose of modern charm from the co-owners of The Palomar and The Barbary, will be showcasing this year's World Cup with fervour.
It's a superb venue – on the ground floor is a classic, traditional-style pub, while upstairs guests will find a more relaxed area for mixed drinks and wine. Downstairs in the basement, meanwhile, Southern European dishes are served on a kitchen counter, with plenty of good booze to enjoy as Russia 2018 unfolds.
The Blue Posts is probably one of the more authentic venues to enjoy the World Cup. Also, there are brilliant cheese toasties – perfect, we think, to accompany the footie. Harden's readers need to check the new look, and new menu out!
Cinnamon Kitchen
Cinnamon Kitchen in Devonshire Square? The World Cup? Really? Football is kinetic and boisterous – the Indian restaurant is many things (all of them good), but hardly that.
Still, the team there has set up a projector, and put up big screens across the restaurant and adjacent bar this year. There are tailored menus with modern Indian snacks fit for groups, as well as buckets of beer to keep everyone watered as well as fed. Dishes include paneer tikka wraps and Koliwada hot-sweet fried fish.
What do you say about Cinnamon Kitchen? It has a food score of four. "Excellent Indian food that's reasonably priced for the City," reads one review.
Big Easy
Big Easy
has World Cup evenings planned across all three of its London sites (Canary Wharf, Chelsea, and Covent Garden).
All games will be screened on the 55-inch flat screen TVs at the restaurants and a World Cup special will be on offer – hot dogs, chilli dogs or chicken wings, and a Schooner beer for £10!
Let the football commence.
Recent News from Harden's