Here's our regular round-up of what the nation's restaurant critics were writing about up to 10th September 2023.
*****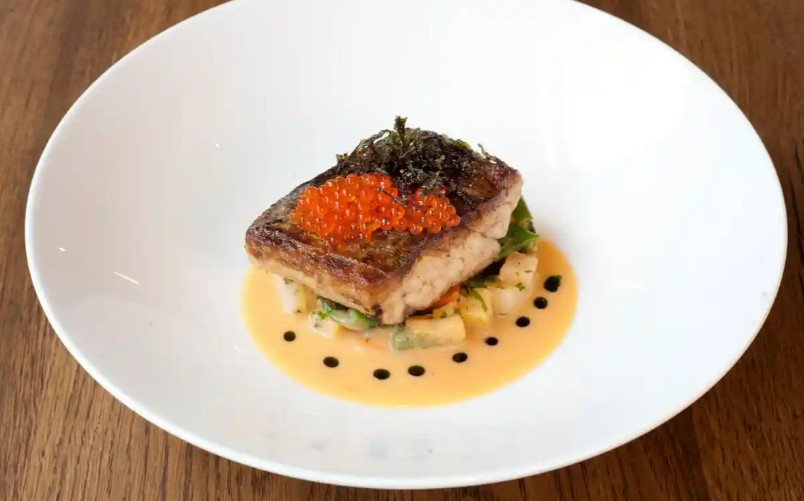 The Observer
"Slapping the words "nose to tail" on your website is a gutsy flex for a new restaurant, when it's located fewer than 250m from Fergus Henderson's St John."
Jay Rayner reviewed Origin City, a new Smithfield "meat-led restaurant" from the Landsberg family, who own not just the organic estate in Scotland where the meat comes from , but also Loch Fyne (for the seafood) and the vineyard that supplies the wine.
There's "a 90s power-lunch vibe" to the whole affair ("and I am very much here for it", says Jay). It's not for veggies, even though there are token dishes for non-carnivores.
The food is "good. At times it is nothing short of magnificent". The fish was "spectacular" and desserts "perfectly made".
"The Origin City kitchen has some classical chops and it's determined to use them… one of the most traditional restaurants I've reviewed this year."
*****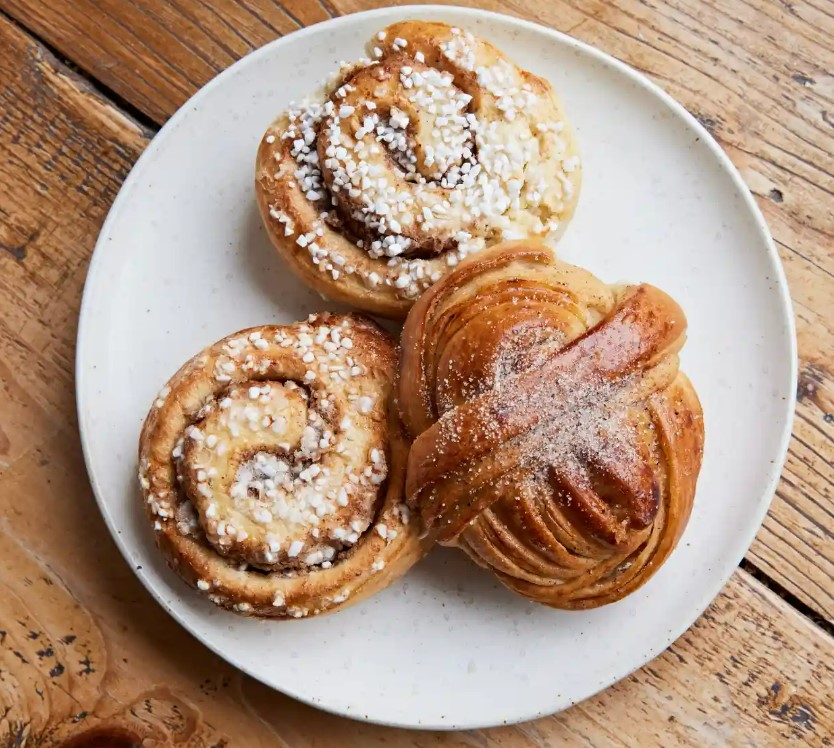 The Guardian
"A little slice of sedate, small-batch, Scandi-sourced loveliness."
Grace Dent popped to Putney to review Blåbär (which means 'blueberry' in Swedish), after breakfasting at Hjem, a "suitably pared-back Danish-inspired cafe in the heart of genteel Kensington" (unconnected with the Northumberland hotel restaurant of the same name, which means 'home').
She ruminated on how "Nordic living has become synonymous in the UK with elegance, style and good manners" in direct contradiction to previous attempts to bring the Scandi culture to the UK (the Vikings, not IKEA).
"Blåbär packs an awful lot into its tiny, two-floored space" including a café whose "menu errs on the side of vegan, although that is never underlined".
"Damn these Nordic types with their delightful, dignified living. They may have pillaged my ancestors' farms, but now I have all their scatter cushions, domino sets and dream cake. Peace tastes completely delicious."
*****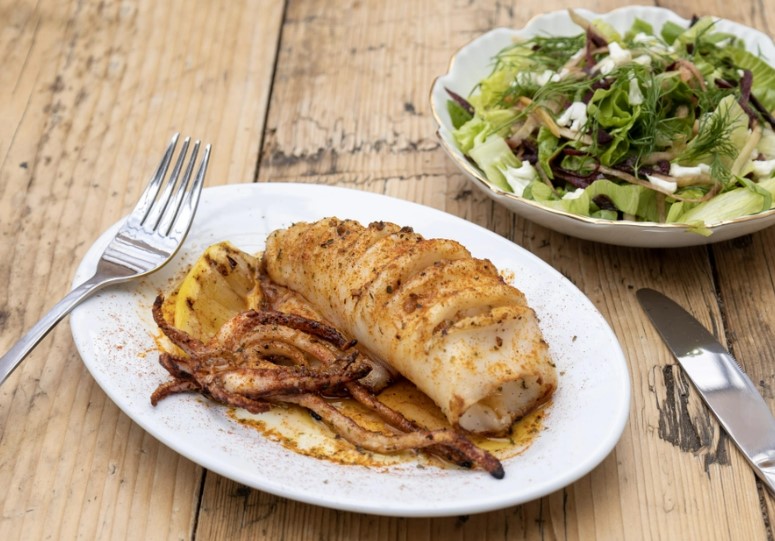 The Evening Standard
"A palpable passion project and a finely-honed reflection of what happens when you do your 10,000 hours in London's sweltering street food trenches."
Jimi Famurewa was in East Dulwich to review the Greek fare serve up at Evi's, a "special little place" where there are "daily queues and a scramble for tables" (although online booking has now been introduced to ease this). It's "an unassuming spin-off of… longstanding street food brand" Souvlaki Street (which this space was briefly launched as) from Evi Peroulaki and Conor Mills.
Dishes are not "perfect" but they will "knock you over with their culinary acuity, gushing succulence and punching, vibrant freshness"
Evi's "has a curious magic and subtle, urgent power emerging from its occasional chaos". (****)
*****
Huge congratulations to Jimi who was awarded Restaurant Writer of the Year 2023 by the Guild of Food Writers, the third time he has received the honour.
*****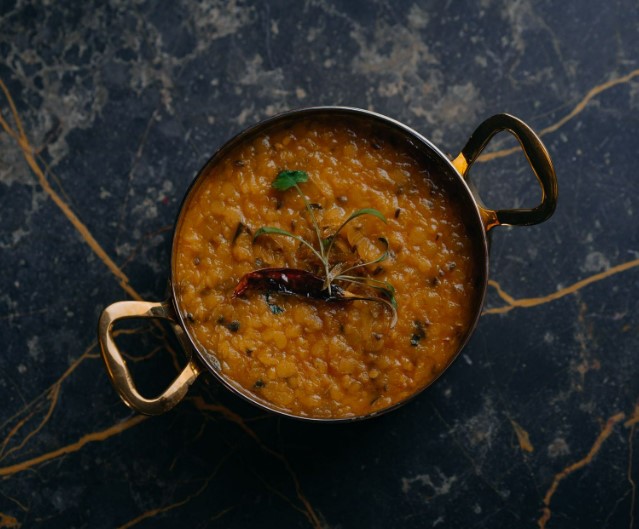 The Telegraph
William Sitwell was in Newcastle where the "utterly perfect" tadka dal at Khai Khai took him back to his "late teens when I worked in Delhi".
He ate a simple meal of "a naan, some rice, lamb chops, broccoli and rice pudding", not touching the majority of the menu, but testing out enough of "the touchstones that might attest to greatness".
Only the not-sweet-enough rice pudding and masala chai didn't find favour. (****)
*****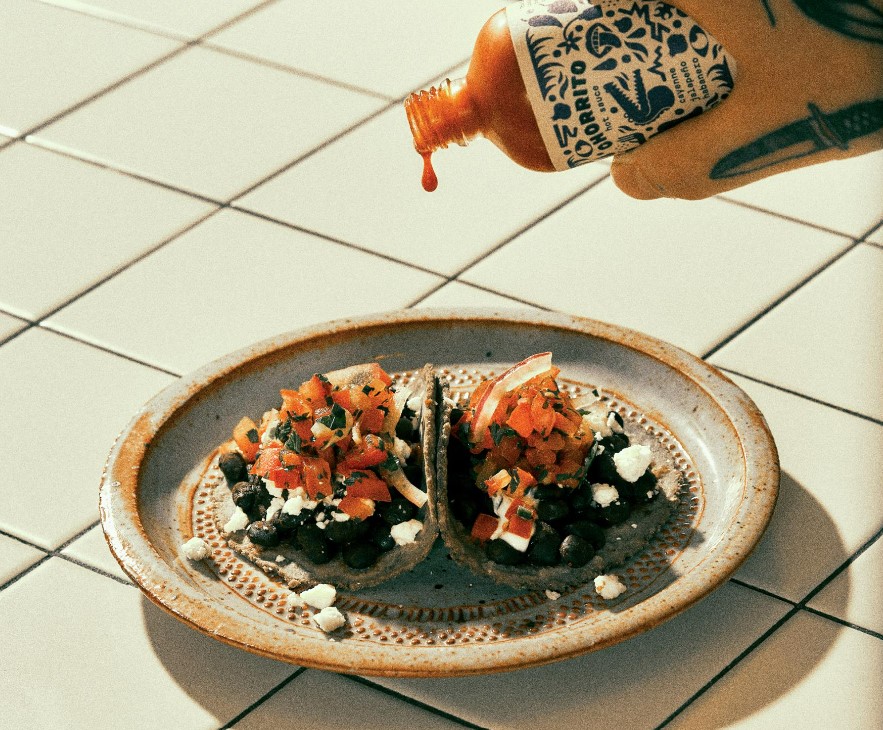 The Times
In Leith, Chitra Ramaswamy visited Chorrito, a sauce-making company and part-time cantina in the Red Sandstone buildings that local activism saved from demolition.
The "seriously hot" spot is "on the expensive side of cantina chic" – but that's the price for having "tailored sauce" choices delivered with your tacos ("None of the sauces are blow-your-head-off hot. All are unique, adventurous and delicious.")
Chef Dan Bentlett "presses his tacos to order and they're flawless: dense and nutty from blue corn" while his partner Dawn Freeman, serves "in the narrow sliver of cantina" that's "gorgeous, with a white metro-tiled bar".
"The biggest dilemma Chorrito presents is how to restrict oneself to just one, two, even three of its beautifully bottled range of hot sauces." (27/30)
*****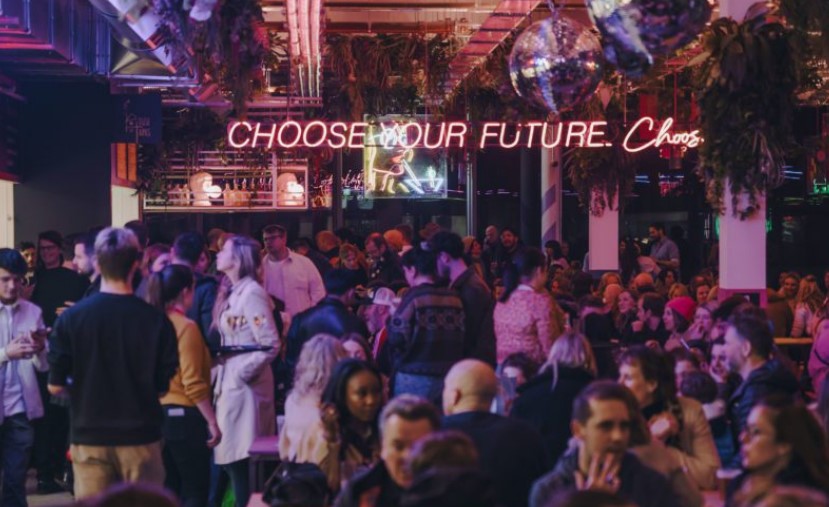 The Scotsman
Rosalind Erskine visited Edinburgh Street Food – the "capital's only permanent street food location" – during the Fringe Festival. "It's an ideal spot as it's quick, easy to get a seat and brimming with atmosphere due to the crowds and music. There's no stress over queues or a booking, it's all very straight forward."
"Undoubtedly a welcome, relaxed and efficient addition to the Edinburgh food scene and the Scottish street food scene in general." (14/20)
*****
Gaby Soutar visited the new, 10-seater Private Dining Room at The Balmoral where you can have "a bespoke menu, or the standard seven-course tasting number for £115pp".
The space is "comfortable and neutral" with "the monogram of their house Champagne, Charles Heidsieck, on the doors". (17/20)
*****
And also…
In The FT's How to Spend it, an article on the story behind new Primrose Hill bakery It's Bagels.
*****
Condolences to the family and friends of two important figures in the restaurant industry; last week, it was announced that Turkish chef and restaurateur Esra Muslu, former head chef for Soho House and founder of Zahter has died. And just today (Monday 11th September) we heard that Nico Ladenis, self-taught chef and giant of the London restaurant scene, has died aged 89. RIP.
*****