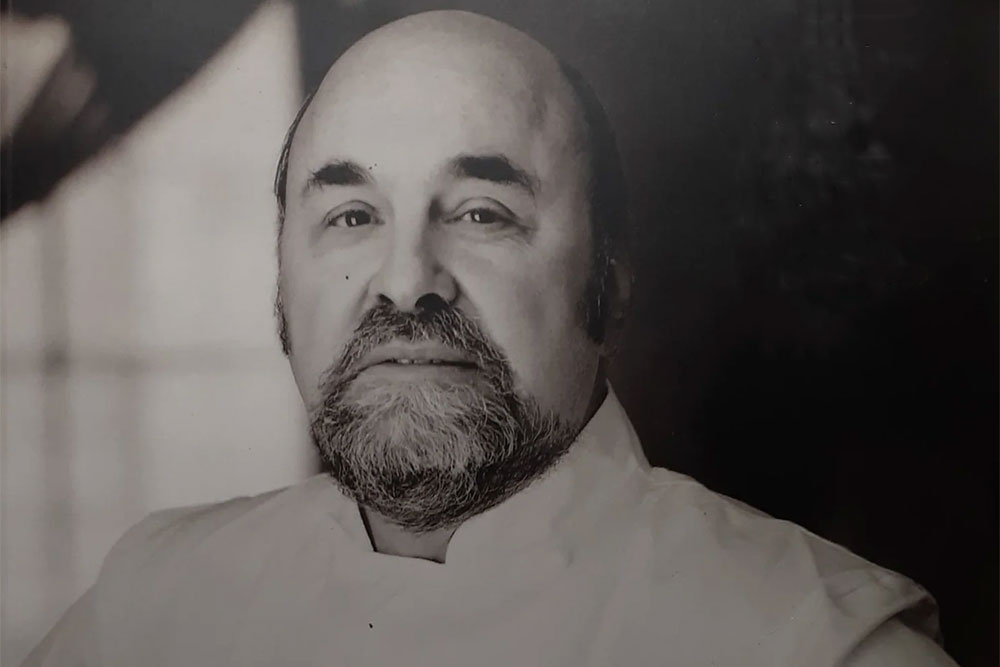 Tributes have flowed this week for chef Nico Ladenis, one of the titans of the London restaurant scene, who has died at the age of 89.
Largely self-taught in the kitchen, Nico was the first British chef to win three Michelin stars – a feat he achieved in 1995 with Chez Nico at 90 Park Lane, his Mayfair flagship.
Born to Greek parents in Tanganyika, then a British colony, he was a late starter in hospitality at the age of 37, having studied economics and embarked on a career in the oil industry. He spent a year eating his way across France with his wife, Dinah-Jane, as research before opening his first venue, Chez Nico in Dulwich. Success ultimately led to a prominent location in the West End.
Beyond the sheer quality of his cooking, he was known for his uncompromising attitudes and famously refused guest requests for salt and pepper on the grounds that his kitchen seasoned dishes accurately. Chapter 8 of his 1987 book 'My Gastronomy' was titled "The Customer is Not Always Right" and he further boosted his renown by throwing people out when he didn't like their attitude. In the UK, it started to crystallise an uncompromising 'bad boy' playbook for chefs, later successfully mined by Marco Pierre White and Gordon Ramsay.
He had several other restaurants with variations on the Nico name, including Nico Central, Simply Nico and Incognico, and in 1999 handed back his Michelin stars – later revealing his battle with prostate cancer. He retired, initially to France, 20 years ago.
A number of chefs who passed through his kitchens regarded Nico as a mentor, including Marco Pierre White (for whom Nico was something of a role model in refining his 'enfant terrible' image); and Jason Atherton. Also amongst them was Steve Drake, who posted the message: "Nico Ladenis, incredible chef and mentor. I have a lot to thank him for."
James Martin described him as: "one of the few true greats of the UK food scene"; Sat Bains: "a true gastronomic leader of chefs that inspired a whole generation" and Tom Kerridge: "a true culinary hero".
Harden's own relationship with the late chef was somewhat more fraught, as he didn't take criticism especially well; and diners in our survey often did not revere his restaurants quite as much as the tyre men, often considering them too stiff and expensive.
One memorable afternoon, an expletive-laden message erupted from the fax completely out of the blue, labelling us "dwarves" and "c**ts" and inviting us to "pack up our guide, as no-one takes it seriously". The slightly obvious question as to why, then, if no-one cared about the survey's conclusions, he was bothering to fax, was not lost on the Evening Standard's 'Londoners' Diary'…