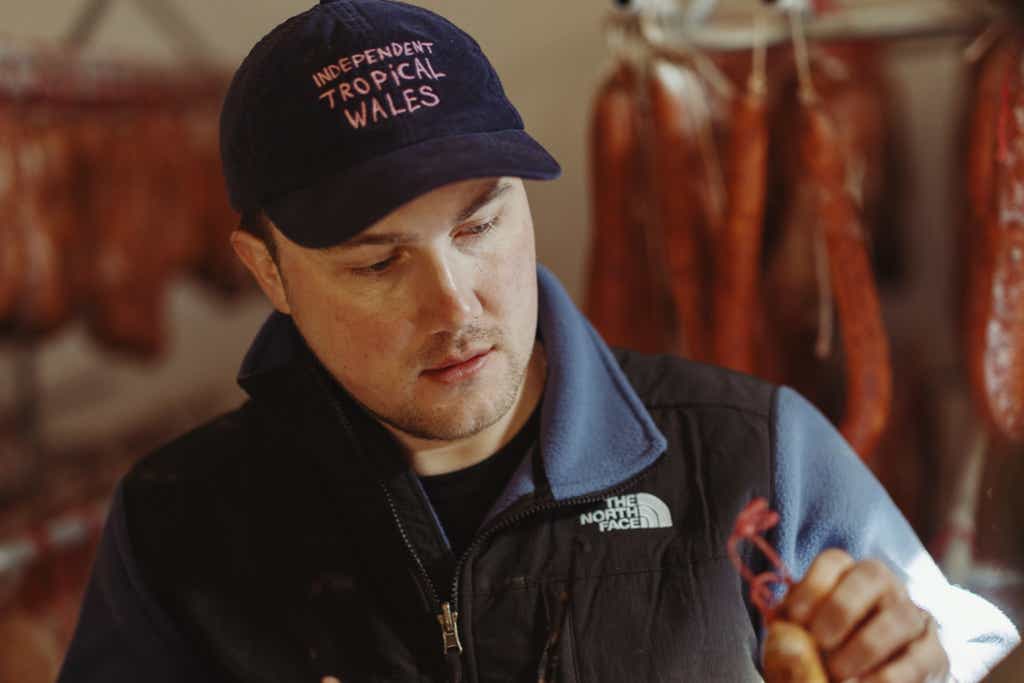 Anglesey-born chef Tomos Parry opens his new restaurant Mountain next week, bringing together his love of robust Spanish cooking with ingredients from his native Wales.
The restaurant, a former Byron just off Regent Street in Beak Street, Soho, is the chef's follow-up to Brat in Shoreditch, where he refined his approach to cooking over wood fire and made turbot a cult dish for London foodies.
Much of the cooking will be done 'a la plancha', on a metal plate which sears ingredients at a very high temperature. Tomos says, "It's exciting because we'll have a different flavour profile to the Brat dishes". There will also be "marketplace dishes made with raw fish and clams", and "big sharing dishes and braises that might take a day to make, like lovely stews."
The opening menu includes two types of sobrasada sausage made specifically for Mountain by Luis Cirera on his organic farm in Mallorca, along with raw Carmarthen prawns, wild asparagus, and braised peas with cockles.
The restaurant is laid out over two storeys, with a bar downstairs where guests can watch bakers and pastry chefs at work and a dining room upstairs. It is part of the Super 8 group founded by Ben Chapman of Thai restaurants Kiln and Smoking Goat – which are also noted for cooking over live flames.
Mountain opens on Tuesday 11 July.