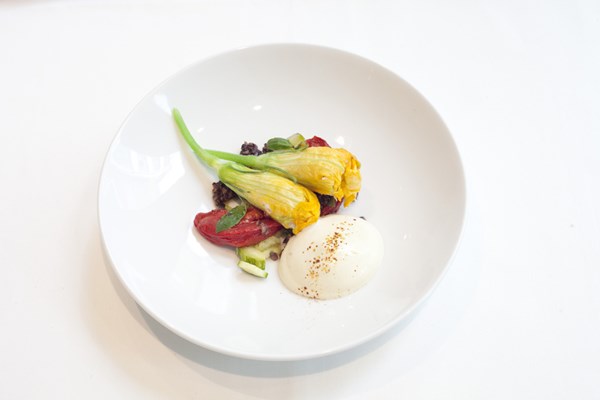 Michelin-starred Bonhams is to close on December 19: the victim of a change of direction by the famous auction house's new private equity owners.
Head chef Theo Clench confirmed the Mayfair spot, housed at the rear of the famous London sales room, would no longer be a fixture in an Instagram post this week.
Bonhams Restaurant, which achieved a 5/5 rating for food in the 2019 Harden's guide, will be shutting down as the new bean-counter owners, Epiris, streamline the businesss. The auctioneers, founded in 1793, changed hands unexpectedly at the end of September.
"It is with a heavy heart I must announce the closure of Bonhams restaurant," wrote Clench.
"Our last service will be on the 19/12/18. Due to new owners of the company the decision has been made that there is no room in the big world of Bonhams for our little hidden gem.
"The cliche that blood, sweat and tears have gone into this place couldn't be more true. Me and Kemble achieved something way bigger than us or anyone expected. I want to thank all the team past and present for all the hard work and dedication over the past four years."
A statement from Bonhams itself said the move was due to an ongoing "restructuring process". The Bonhams Cafe is expected to continue trading.
Bonhams Global chief executive Matthew Girling said: "While it is sad to see the restaurant close, our priority is to focus on our core business of auctioneering.
"I would like to thank Theo Clench, Charlotte Logan-Jones and all the other team members who contributed to the restaurant's success."
Bonhams Restaurant began under the stewardship of former head chef Tom Kemble. In 2019, it was described as "calm and perfect" with its previously sensational wine list as a "key factor" in its appeal.
Recent News from Harden's