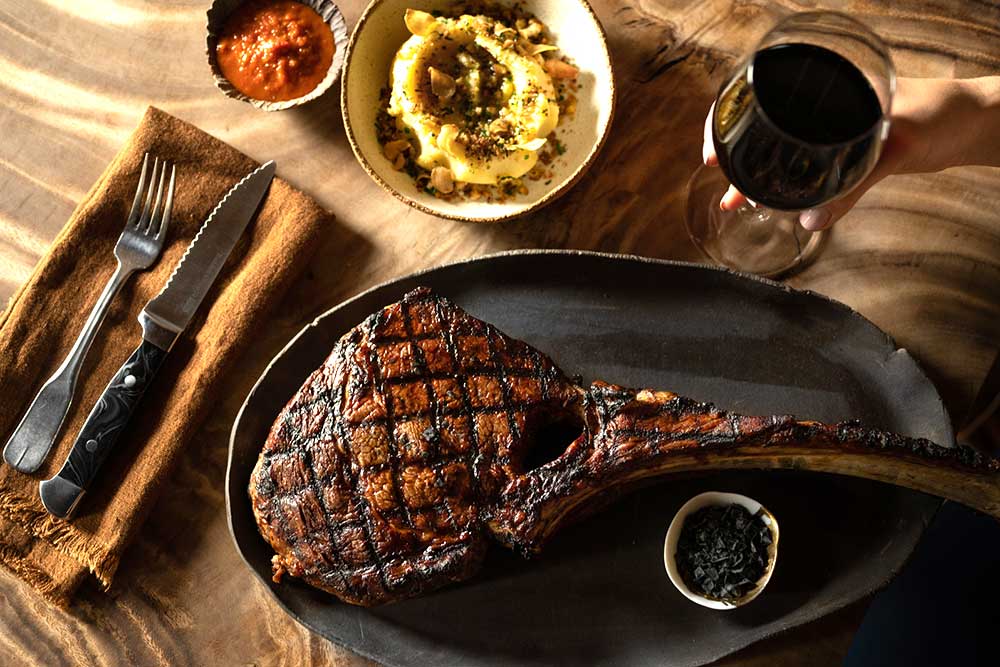 No sooner have Boris and Carrie Johnson belatedly celebrated their nuptials with a South African braai on the Bamfords' Daylesford Park estate than a South African-style steakhouse opens in Mayfair.
Meat & Wine Co, which launches next Monday, 8 August, in Curzon Street, is the brainchild of Bradley Michael, a former personal training instructor in the South African army who is now based in Sydney as owner of the Seagrass Boutique Hospitality Group.
Meat & Wine's unique approach is to dry-age grass-fed ribeye steak from Scotland and Northern Ireland in two stages, for a total of up to nine weeks. A third of the way through, it is dipped in butter infused with coffee, which provides tannins and acidity to cut through the richness of the meat and intensify its flavour.
The steaks will cost £140 per kilo, and can be accompanied by a selection of wines from Stellenbosch and the Western Cape.