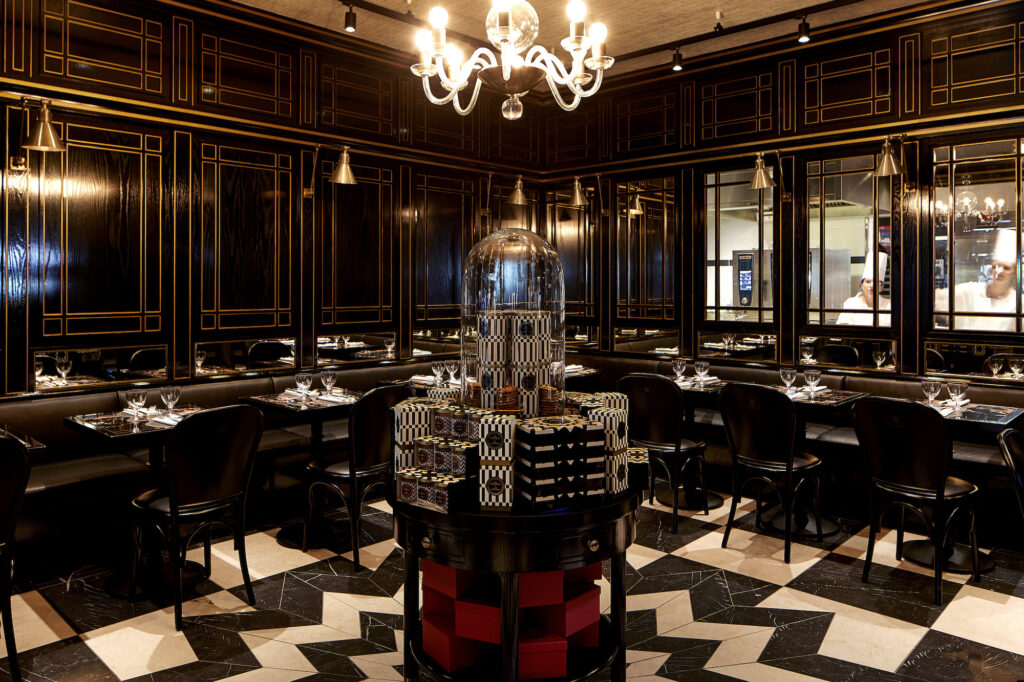 The Wolseley's outlet at Bicester Village shopping centre is closing down in a blow to Minor International, the Thai-based company that took over Corbin & King in April and renamed it The Wolseley Hospitality Group (TWHG).
In a curtly expressed press release, TWHG said the closure would take place by next Wednesday, 10 August at the latest and was at the insistence of the Retail Value Group, which owns Bicester Village, and despite the continued successful trading of the four-year-old Café Wolseley.
"TWHG has lobbied Retail Value extensively to get them to change their decision, but to no effect. We asked Retail Value to justify its decision to prematurely terminate the lease, in order that we could explain it to our team and stakeholders, however, no satisfactory commercial reason was given, with Value Retail instead relying on a lease technicality. Again, TWHG highly regrets this decision, which will be a loss to Bicester Village, the Oxfordshire community, the valued patrons of Café Wolseley and last but not least the team members who have shown such commitment and dedication to build the business to what it is today."
The release also stressed that "Jeremy King, one of the founders of TWHG, remains an employee of the group" – which may come as a surprise to those who read accounts of the widely reported ousting of the well-known industry leader, who resisted Miner International's take-over to the last.
Value Retail has yet to comment publicly on the matter, but it was revealed this week that plant-based Holy Carrot is operating a pop-up canteen at Bicester Village for the next six months – so shoppers will not go hungry. Holy Carrot was founded by former Vogue magazine producer Irina Linovich within the Urban Retreat beauty and wellness salon in Knightsbridge.
Meanwhile, it also emerged this week that TWHG has hired Baton Berisha only three months after he joined D&D London as managing director from Richard Caring's Caprice group, where he had spent seven years with the Ivy Collection before being promoted to group chief executive. One of the two Ds, David Loewi, will revert to his former role as chief operating officer at D&D.