Here's our regular summary of what the national and local restaurant critics have been writing about in the week ending 31 July 2022.
*****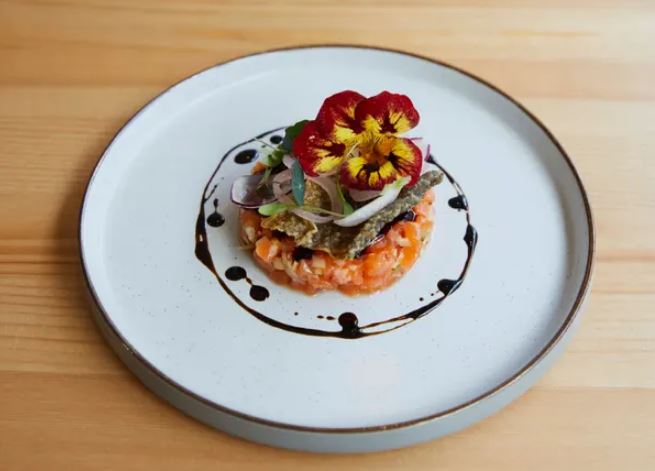 The Guardian
"Delicate, imaginative and painstaking cookery….this is a place that deserves to prosper."
Grace Dent visited Maidenhead, but not on the new Elizabeth Line, which won't arrive there until 2023; in the meantime, new high street restaurant Seasonality is "very much up and running" and "has the feeling of an intimate house party just before things get a bit hectic".
Owned by Wesley and Francesca Smalley, Seasonality started as a high-end produce spot, and still sells meal kits on weekends, but "now… is the time for Seasonality the restaurant to shine".
The menu is "dainty, ornate and thoughtfully sourced, similar to the sort one might get in a fancy, arduous-to-book, London spot" and there's "a two-course set lunch for £18".
"It would be a travesty to miss out on Seasonality's pudding list because there's a lot of joy to be had there," with all the options made from scratch.
Maidenhead "may not be a destination dining spot like nearby Bray or Windsor, but Seasonality is a positive addition to a town on the brink of big change".
*****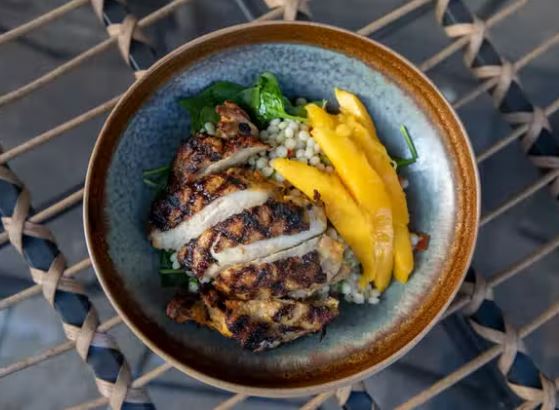 The Evening Standard
Jimi Famurewa has always considered Filipino cuisine as "massively underrated" and was keen to investigate a new restaurant in Deptford, which fuses it with Colombian tastes and techniques.
"Kilig is occasionally inspired and enormously likeable but also prone, here and there, to a kind of erratic overreach" although overall there was "much more good than bad".
"Founded by hospitality veterans Ivan Ruiz and Anjelica Serra (whose respective Colombian and Filipino heritage inspires the concept), it occupies a sleekly reconfigured railway arch" that's "bedecked with hanging plants".
"Arepa with pork adobo was basically impossible to dislike… making a compellingly messy two-bite case for the innate harmoniousness of these food cultures."
Allowing for the "bumps along the tracks," Jimi praised Kilig as "a soulful, spirited and commendably affordable labour of love, going somewhere worthwhile, interesting and wholly original".
*****
Also in The Standard, news on JOIA, the new restaurant at Battersea Power Station that will open later in the year, with star Portuguese chef Henrique Sá Pessoa – who trained in London almost 30 years ago – at the stoves.
*****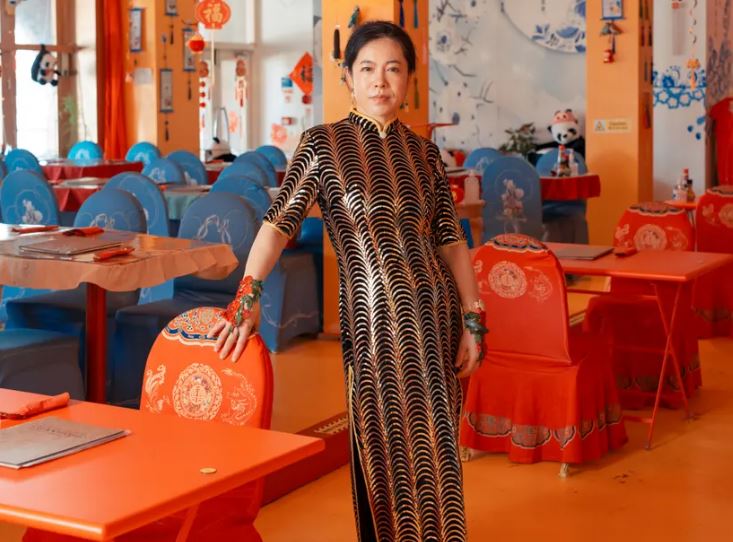 The Observer
"The best kind of nuts."
Jay Rayner was in Swansea, at Gigi Gao's Favourite Authentic Chinese where the staff and owner were dressed to impress in floor-length sequinned gowns (paired with "sensible-looking trainers" of course); the sensory overload continued with the decor (" walls are painted mandarin orange and … expanded images from Willow pattern… the ceiling is strung with fairy lights and wide bolts of red, diaphanous cloth") and table decoration (the "laminated menu is an equally garish riot of images and typefaces").
"All of this pageant and jollity would be merely annoying if the food… wasn't up to much, but it is very much up to everything." The "largely Sichuan-accented food" packs a "grand old wallop of flavour and intent and just all round bloody good things"; the menu features "a few standard Anglo-Chinese crowd pleasers" but Jay would recommend being adventurous, especially with the "non-meat options".
"To embellish the old line about Sinatra, it was Gigi Gao's candy-coloured, garlanded, ribboned, sequined and tasselled world; we were just living in it. Is it really authentic? I don't care. What matters is that it's good."
*****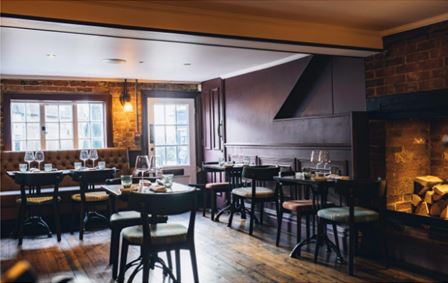 The Telegraph
"We searched for faults but came up wanting."
William Sitwell travelled to "dreamily suburban" Oxshott in Surrey, to visit The Victoria; he approved of the refurbishment of the 19th century "beer house". There's now a "good blend of tradition with quiet, smart modernity".
He also approved of the service (it "has an air of the smartest restaurants, that hotel-like welcome that I lap up like a puppy dog") and the food ("standards… were high").
"You would, as we did, cheer the place to the rafters at the vision and eating joy that was the 'salt chamber aged tomahawk steak' with its fabulous entourage." (*****)
*****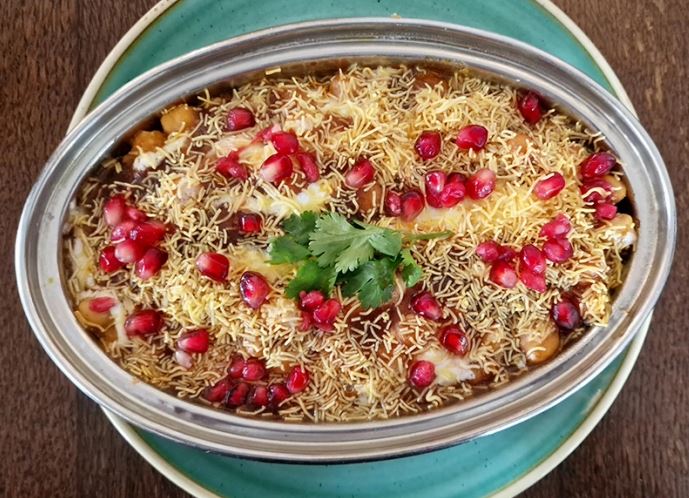 The Mail on Sunday
Tom Parker Bowles for YOU Magazine was at The Prince of Wales, "an unashamedly old-school boozer in the heart of London's Southall" that serves "an epic Indian menu… mainly food of the Punjab".
As a bonus (for him), there's live sport on the TV, and he enjoyed the cricket and Wimbledon along with his "turbo naan (it's spicy)… tangy lamb vindaloo (old-school curry house to its chilli-powder core)" and "perfectly poured pint of Guinness".
*****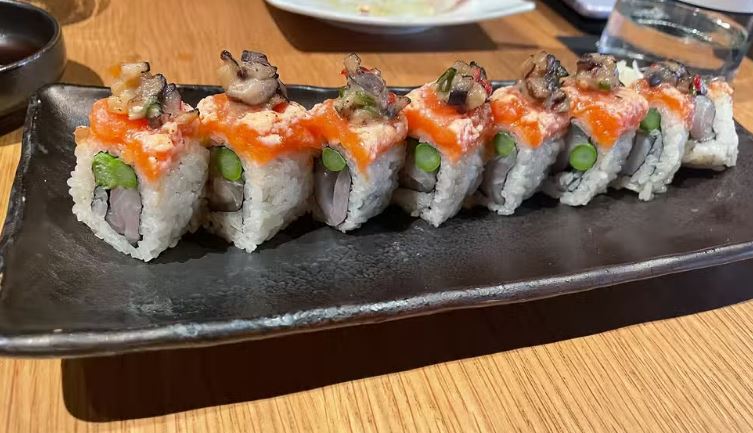 The Independent
Kate Ng has never liked the thought of fusion food, but she's changed her mind: "Japanese-Peruvian food is actually bloody amazing".
This revelation came as she reviewed "time-honoured Soho institution" Chotto Matte, a "humongous three-story establishment, which… has been feeding Soho revellers for the past nine years".
The "interiors look pretty tired" (although it's "temporarily closed for renovation and has promised to reopen with a dramatic transformation by September") but "the food still dazzles"; the "zingy, spicy nature of Peruvian cuisine brightens the palate and brings the umami flavours and soft textures of Japanese sushi to life even more," with fish "the star of this partnership".
*****
And also…
In The Scotsman, Gaby Soutar reviewed Pomelo, an "Asian-inspired cafe and restaurant" in Marchmont; she found a "new favourite dish" of skinny noodles "scattered with chopped spring onions and featuring a single raw yolk on the top" while other guests went for the "kelp-strand-like hand ripped noodles".
Pomelo "may look a bit basic from the outside" but "they offer sensorial cooking, with heat, numbing, cooling, and big brave flavours", and "visiting is a bit of a thrill, especially at lunchtime".
*****
In Manchester Evening News, news of the new rooftop bar – complete with vineyard – at 20 Stories, the "highest open air bar in Manchester".
*****
In Birmingham Live, a new pizza has been created by @pizza to celebrate the Commonwealth Games; the special will have "all of Birmingham's most popular toppings: "basil pesto sauce, grated mozzarella and cheddar, roasted red onions, roasted red peppers, mushrooms, chicken and garlic mayo".
*****