Here's our regular round-up of what the nation's restaurant critics were writing about in the week up to 30 April 2023.
*****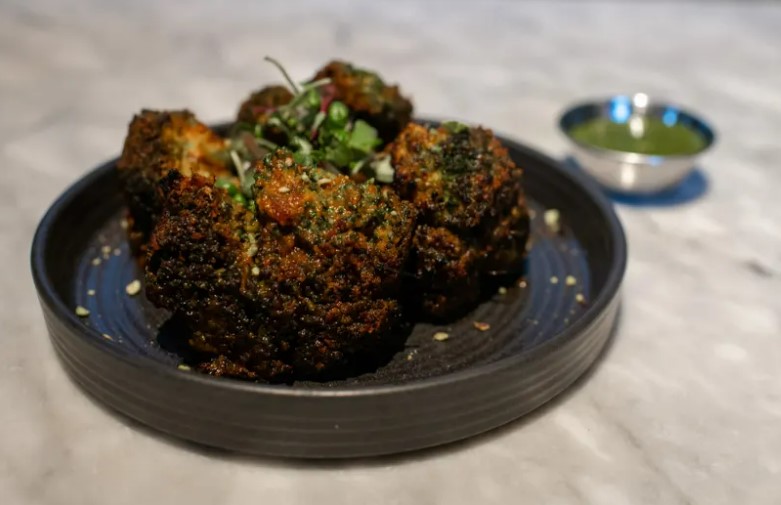 The Guardian
Despite being unsure about the term "smoke play" (referring only to the Josper grill in the kitchen, thankfully), Grace Dent has been wanting to visit Khai Khai, on Newcastle's Quayside, for months, "simply because people keep telling me about it".
The "smoke-enhanced Indian small plates" spot is "genuinely exciting", offering "a large chunk of the familiar" but also some more "mysterious" dishes, plus breakfast and "a large scoop of Dishoom-style, broad-based likability".
The "signature tandoori broccoli (pictured)… looks wildly charred, as if it had been chipped out of a crack in a Pompeii pavement" but turned out "to be so wonderful that I spent the whole of the next day wondering how they did it… Broccoli should not be this delicious".
"It's the kind of food you pause halfway through eating so you can text friends about it." Gordon Ramsay apparently praised the "butter chicken (and it is very, very good) and the tandoori pineapple martinis" on his visit.
"Khai Khai is friendly, absolutely jam-packed, open from breakfast until midnight and serves reliably good food without seeming to break a sweat. I, for one, am ready for the Khai Khai roll-out."
*****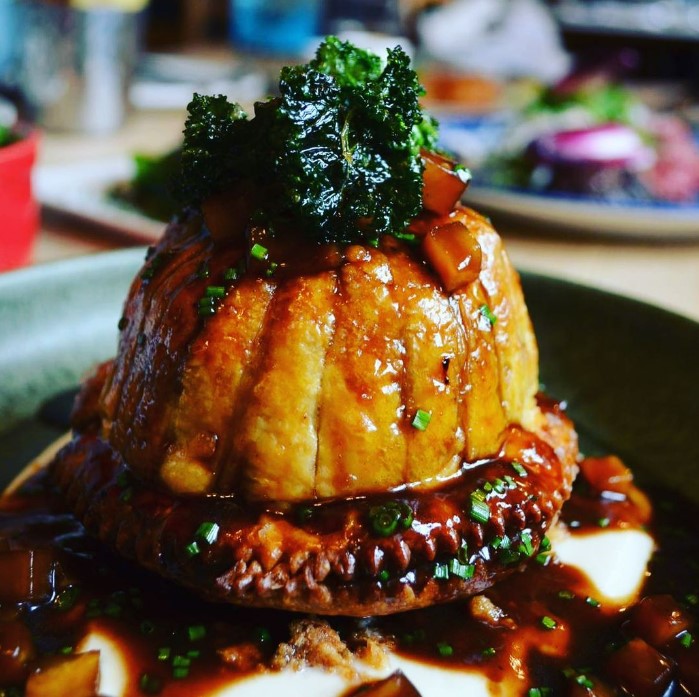 The Times
"Worth a very big detour."
Giles Coren had "the best pie in England, no question" at pub-with-rooms The Halfway in Kineton, in the Cotswolds, which he inexplicably reviewed through the lens of George Orwell's Nighteen Eighty-Four.
Open for just three months, it's the new place from "two Big Boys of the Gloucestershire restaurant scene" Nathan Eades and Liam Goff, formerly of The Wild Rabbit in Kingham. Handily for Giles, it's also very close to his country pile.
"It's a lovely old Jacobean inn with stone floors and now a sea of plain wooden kitchen tables and chairs." (Budget constraints on the self-funded project meant no fancy leather chairs.)
Giles chose a veggie pie (mushroom and celeriac, pictured) having seen it on the pub's Instagram; "it arrived looking like a British Sunday lunch for the ages: a beautiful Dickensian thing, a shimmering golden dome, a copper-colored bowler hat" and was served with "the best roast potatoes I've had in a pub".
*****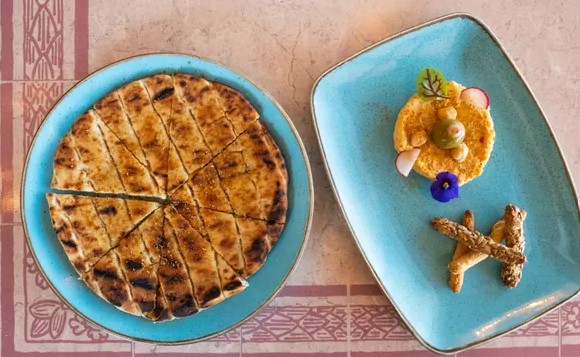 The Observer
"To make a living, you have to be full on a Wednesday lunchtime."
Jay Rayner was in the north of England for this week's review, at Alexandros, "a venerable Greek restaurant, which has been feeding the good and greedy of Carlisle for more than two decades" – and was "doing trade of which others can only dream" at his Wednesday lunch sitting.
He was there to celebrate Greek food (having reviewed another Greek restaurant recently – and "without apology" because the cuisine should "be celebrated for being gloriously bathed in sunlight; for being delightfully free of faff and ponce and prissiness" – but also because "the story of restaurants that have built up a loyal following over decades is also worth telling".
Alexandros is a "family affair", a converted terrace that's now a deli and restaurant (with "of course, a Parthenon frontage over the bar") serving "enthusiastic portions" of "solid and reassuring cooking" with influences from all over the Med and into Cumbria. There's "a pleasing restlessness, as though the kitchen is actively working to keep both itself interested and its customers returning".
"Interestingly, the relatively modest bill makes no reference to service or tip. It's delightfully up to us and we respond appropriately."
*****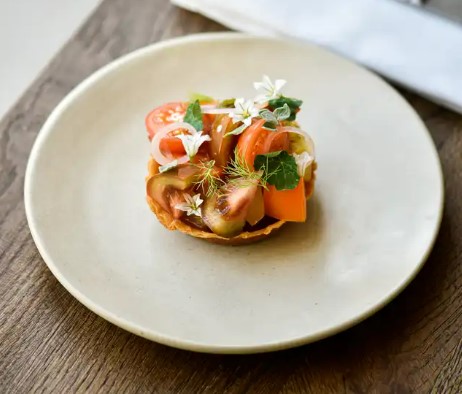 The Evening Standard
A "well-intentioned, slightly undercooked sequel".
Jimi Famurewa reviewed Maene in Spitalfields; it's a fourth-floor space that's "unusually determined to not be found" but – once you have found it – also "airy gorgeousness incarnate".
This "strange, unintentional game of hide-and-seek" ironically hints at "some of the confused thinking and absent meticulousness hampering an otherwise perfectly lovely venture".
Head chef Amber Francis serves a "brutally concise" menu that "marries hemp-trousered, strictly seasonal modern British… with a lusty streak of Aperol-swigging continental abandon" but also has "repetition" that's not ideal on a one-page menu.
Restaurateur Nick Gilkinson also owns Townsend, so the potential for "indulgent inventiveness" is definitely there, just not very evident on Jimi's "very early days" visit. (***)
*****
Also in The Standard, news that Great British Menu star Budgie Montoya is opening a Filipino street food joint called Apoy in Oxford Circus at Market Halls on May 15, following pop-ups with his Sarap concept. Apoy will focus more on BBQ.
Also, the restaurateurs behind OPSO and INO are to open a 'fin-to-gill' seafood restaurant in Marylebone next month; the food at Kima (which means 'wave') will be inspired by the Greek islands.
*****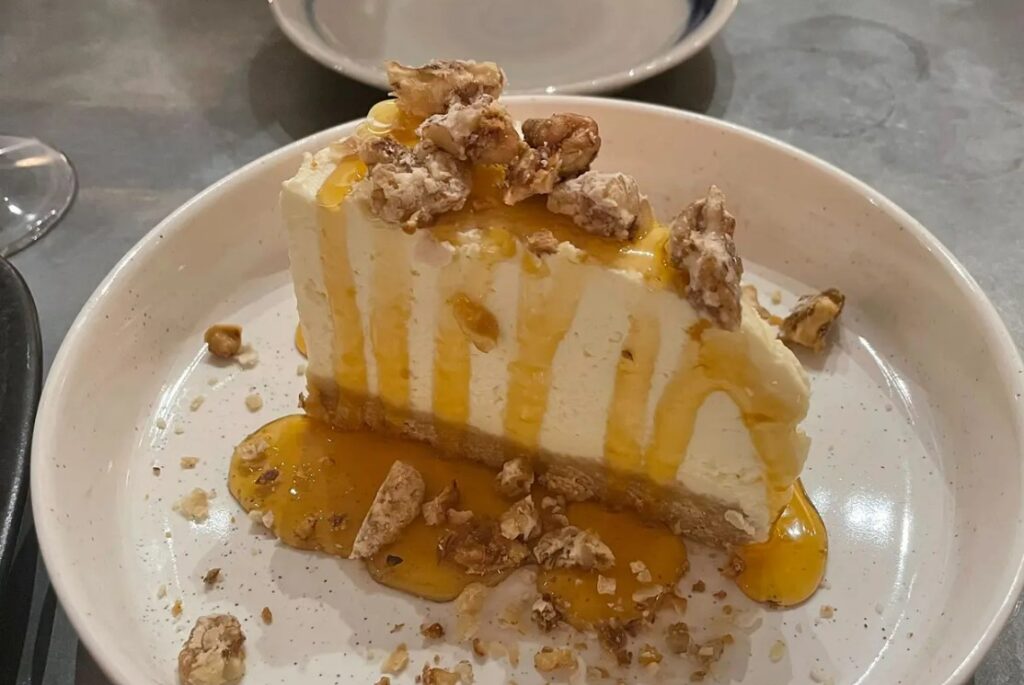 The Independent
"Be transported to the Greek isles for a couple of hours."
Kate Ng headed to Holland Park, where Vori Greek Kitchen opened in late 2022, to test out their claim of serving "the best cheesecake in London".
It's a "cosy venue, with its white walls and blue" that "seeks to emulate a quintessentially Greek space". Owner Markos Tsimikali previously ran Hungry Donkey in Spitalfields.
The menu offer "lesser-known Greek plates" beyond the "done-to-death dishes Londoners always return to (souvlaki, I'm looking at you)", with "a variety of dishes from different islands".
And that cheesecake? It's a sugar-free, Cretan recipe made from sheep's milk and goat's milk with candied walnuts and wild thyme honey (pictured) and was "truly delicious… certainly up there with the greats".
*****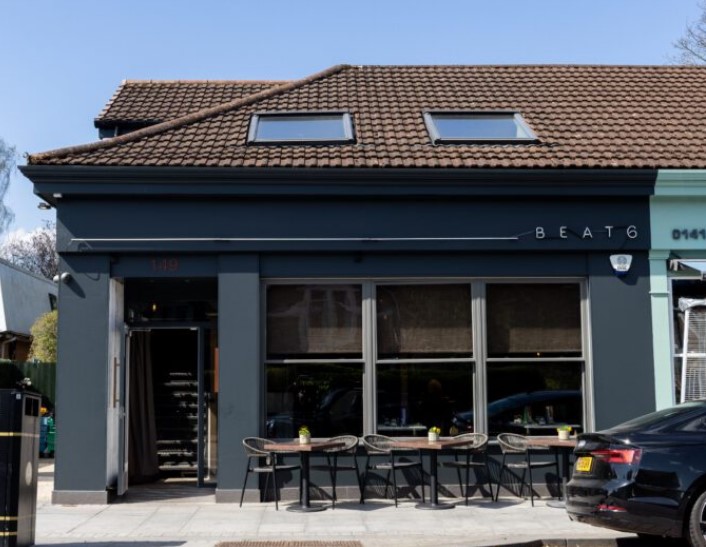 The Scotsman
"From the snacks to the dessert, this was a meal you'd expect to pay at least double for, and with the knowledge that you're supporting a brilliant cause, dinner at Beat 6 is time well spent."
Rosalind Erskine reviewed the charitable project from Nico Simeone (of Six by Nico fame); it has moved from its original Whitehill Street location to a 48-seat spot in Bearsden (with private dining), where the "chefs in charge… have come from Unalome by Graeme Cheevers… so the expectation is high, and they do not disappoint". (16/20)
*****
And also…
"Outrageous views and bijou food."
A review of Lympstone Manor was featured in the FT Magazine: "lots of chefs do tweezer food, but Gidleigh Park stalwart Michael Caines does it better".
Also, in How to Spend It, Rambutan, London's newest Sri Lankan restaurant, where "the spice is right" and "Cynthia Shanmugalingam's dazzling Tamil flavours are worth the wait".
*****
"Beige respectability."
William Sitwell for The Telegraph reviewed Nessa, the "public-facing cash cow" of a new private members' club in Soho, which he thought has "commendable" food but a "total charisma bypass". (***)
*****