Breaking news
November 2018: Micheal Caines has announced that he is going to be opening an as-yet un-named restaurant at a new Exmouth waterfront development. It will open in Summer 2020.
Harden's says
Michael Caines MBE has renovated this once-private home (Courtlands) near Exmouth to create a 21-bedroom country house hotel with 60 covers spread across three individual dining rooms. With a vineyard and landscaped gardens and views over the Exe Estuary; watch out Gidleigh Park?
Summary
"Gidleigh Park on steroids!". Michael Caines "has shown exceptional skill" in creating this hugely ambitious and "luxurious" two-year-old ("you can see a lot of money has been pumped in"), which has a "wonderful setting, now complete with a vineyard"; and "once the grounds have matured a bit, it will be even more stunning than it already is", and with excellent views of the Exe estuary. "Dining is split between several rooms so you do not feel you are in a crowd" and the "very confident" cuisine is "as you would expect of Caines: if not overly inventive, then classical, delicious and executed to perfection" from either the à la carte or the 'Signature' or (in the evenings only) 'Taste the Estuary' eight-course tasting menus. For many reporters it's just an all-round smash hit, and an "unpretentious" one too. But there are others who qualify their praise. The "ornate surroundings" ("the pomp factor is off the scale") can feel "very quiet and refined, but lacking buzz" and service though generally "very helpful" and "unobtrusive" is found on occasion to be a "work in progress" or "stilted". Top Tip – afternoon tea is another option here: "the scones and sandwiches are particularly delicious".
Summary
"Micheal Caines back at his best: his passion and drive for his hotel are boundless!" – all of the many reports on his "flagship hotel, situated on the Exe estuary" are rapturous about "the complete package" delivered by his year-old solo venture: "foodie hotel heaven" which combines "awesome views", with "exciting food", "lovely contemporary design", "immaculate service", a "serene and beautiful environment" and a sense of "pure luxury". Some "work is needed to keep the prices in the real world" but quibbles are surprisingly few in this respect. Both Estuary (all fish) and Signature tasting menus combine exceptional flavours, textures and presentation to make them "a unique experience".
Summary
With its "to-die for-views" over the Exe estuary, Michael Caines "stunning" new venture (his solo project after over 20 years at Gidleigh Park) "lives up to expectations" for the fair number of reviewers who have already made the pilgrimage to this converted Georgian country pile (once owned by the Baring family). "Furnished to compliment and comfort" in style that's more "grand" and traditional than it is funky or boutique-y, its "classic, top class cooking" ("exquisite, balanced and satisfying") plus "you-want-for-nothing" service all add up to an experience that's "exceptional in every way". In October 2017, Michelin speedily stepped up to award it a first star – two next year?
Owner's description
Lympstone Manor is a historic Grade II listed Georgian manor house that has been creatively and comprehensively transformed into a contemporary country house hotel. Situated overlooking the mouth of the Exe estuary, our 21 luxurious guestrooms and suites take full advantage of this wonderful situation. To reflect this, they are each named after the birds of the Exe estuary and each name-sake an inspiration to our guestrooms which embody our vision of luxury, refinement, comfort, quality, and originality.
Dining at Lympstone Manor is an exceptional experience in every way. Here in the beautiful fine dining rooms of a Georgian mansion, Michael Caines MBE, chef/patron and one of Britain's most celebrated and influential chefs, is able to fully express his vision of modern British cuisine that is fresh, seasonal, original, and exciting. Utilising the bounty of the Exe estuary, East Devon and the Southwest, his faultless cuisine is superbly matched by wines selected from a world cellar that contains over 600 bins.
Michael has long championed the outstanding larder of Southwest England. It is Michael's brilliant creativity allied with his global taste and vision that allows him to transform the seasonal and regional into dishes of rare precision, focus and flavour.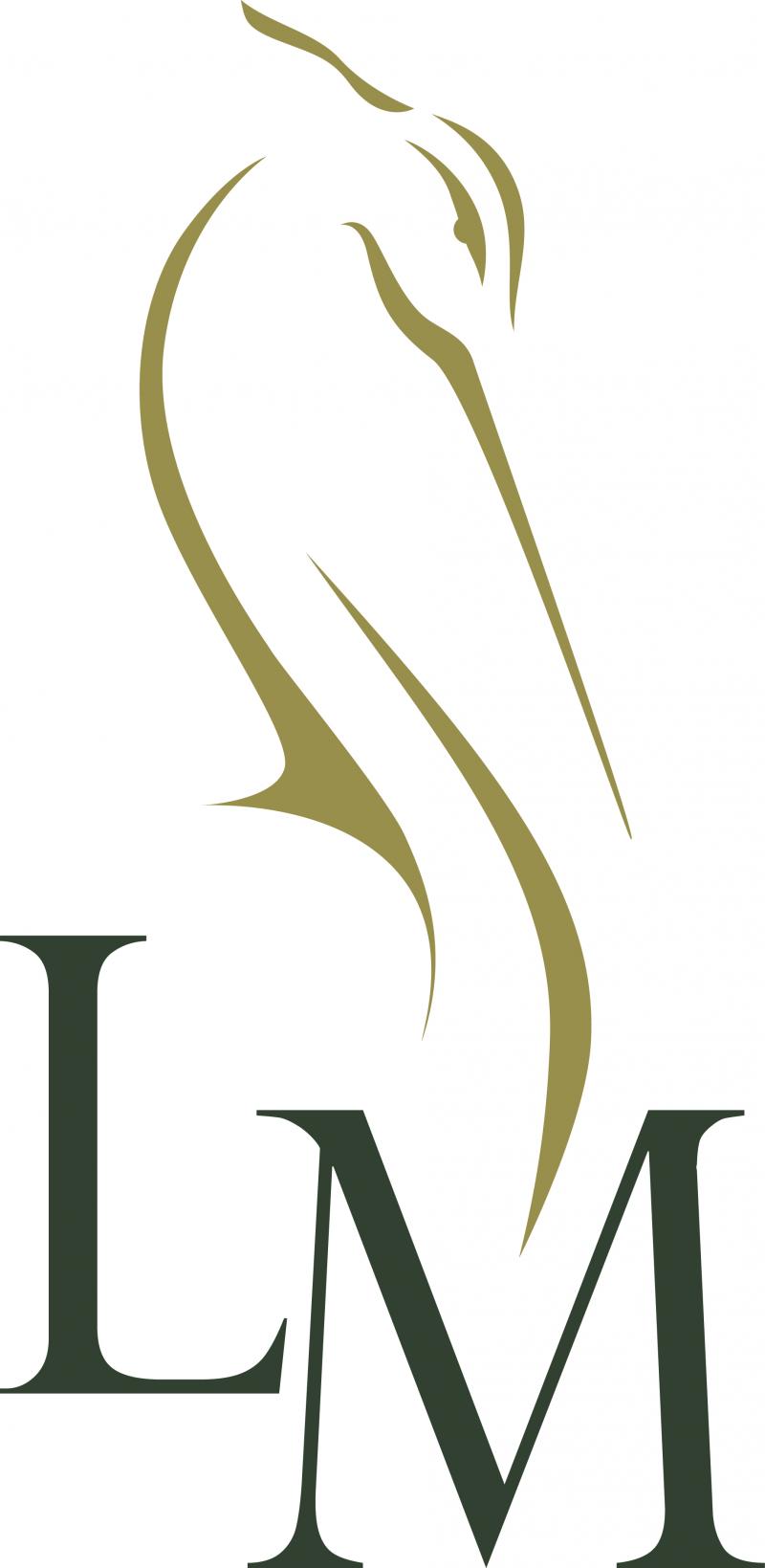 Prices
| Drinks | |
| --- | --- |
| Wine per bottle | £49.00 |
| Filter Coffee | £4.50 |
| Extras | |
| --- | --- |
| Service | 12.50% |
The chef
Michael Caines MBE, chef/patron of Lympstone Manor, is one of Britain's most celebrated and acclaimed chefs, and has held a reputation of two Michelin stars for 18 years. Over the past 21 years he has earned a global reputation for his distinctive modern European cuisine utilizing the finest local and regional produce and ingredients. Amongst numerous other accolades, Michael has cooked in 10 Downing Street for the Prime Minister, received an MBE in 2006 for services to the hospitality industry and was awarded AA Chef's Chef of the Year in 2007.
Lympstone Manor marks the pinnacle of a career that has been simply scintillating. For the past two years, Michael has spent his time creatively and imaginatively transforming an historic Grade II listed Georgian mansion overlooking the Exe estuary into his wholly personal and exciting vision of contemporary country house hospitality for the 21st century.
In addition to Lympstone Manor, Michael oversees Michael Caines restaurants in North Devon - The Coach House by Michael Caines at Kentishbury Grange and North Wales - Palé Hall. He is also a partner and ambassador for Williams Formula 1 Motor Racing team.ian mansion overlooking the Exe estuary into his wholly personal and exciting vision of contemporary country house hospitality for the 21st century.
Lympstone Manor Restaurant Diner Reviews
Reviews of Lympstone Manor Restaurant in EX8, Exmouth by users of Hardens.com. Also see the editors review of Lympstone Manor restaurant.

Paul A
It was a shame that what could have been an...
Reviewed 9 months, 27 days ago
"It was a shame that what could have been an excellent dining experience was spoilt to a degree by the restaurant's inability to cope with a large party and still keep up a decent rate of service for the rest of the diners in the dining room. Our first three courses, one of which was a pre-prepped duck liver terrine requiring no kitchen time, took an hour and a quarter to be served, which we consider inexcusable and certainly not up to Michelin star standards. The situation was not helped by the variable quality of the waiting staff, with the notable exception of the excellent Emma who came on our scene rather too late in the day to compensate for her less gifted colleagues. We chose the signature tasting menu, the prelude to which was some decent "snacks", gazpacho, salmon mousse, and duck croquette served with our pre-dinner glass of Michael Caines champagne. It took a while to peruse the very good wine list, but we came up with a couple of halves to see us through to the dessert. We were shown through to the dining room fairly promptly and our table had a delightful view of the extensive gardens. The selection of clearly home-made bread selection was a good start and we settled back in anticipation of our first course of local crab raviolo. And we stayed settled back for some time before it arrived. When it was put on the table we were struck by the lovely aroma of the crab enhanced by coriander and the clever combination of the lemongrass and ginger bisque with the rest. Next came an interminable wait for the duck liver terrine, which was actually very good, especially with its madeira jelly, followed by yet another hiatus before perfectly salted cod imaginatively coated with smoked paprika and with a topping of crab salad balancing a chorizo foam and completed by a lemon purée. A really impressive dish, as was the delicious, tender Cornish duckling with outstanding orange-braised chicory and a super jus redolent of anise and orange. The courses were beginning to arrive less slowly now, but the local lamb was not particularly special and was rather outshone by the accompanying ratatoulle and smoked aubergine purée. Unusually these days, a selection of cheeses, the star of which was a local Blue Bay, was served as part of the menu. The palate cleanser, an apple mousse, green apple jelly, sorbet and vanilla foam concoction, was almost a dessert course in its own right. Opinions differed on the white chocolate candle dessert with its mousse and contrasting raspberry sorbet, but one thing was certain - the Moscato recommended by Michael Caines to go with it was a perfect match. We agreed that overall the food was good enough to make us think about a return visit, with the proviso that the service was up to scratch."
Report this comment

Tim W
First class food, well presented with atten...
Reviewed 11 months, 14 days ago
"First class food, well presented with attentive/efficient but unobtrusive service all in a lovely setting. Wine list is not cheap."
Report this comment
Have you eaten at Lympstone Manor?
Post your own review of Lympstone Manor and contribute to our annual restaurant review guide.
Post your own review
Courtlands Lane, Exmouth, EX8 3NZ
Opening hours
| | |
| --- | --- |
| Monday | 12 pm‑2 pm, 7 pm‑9 pm |
| Tuesday | 12 pm‑2 pm, 7 pm‑9 pm |
| Wednesday | 12 pm‑2 pm, 7 pm‑9 pm |
| Thursday | 12 pm‑2 pm, 7 pm‑9 pm |
| Friday | 12 pm‑2:30 pm, 7 pm‑9:30 pm |
| Saturday | 12 pm‑2:30 pm, 7 pm‑9:30 pm |
| Sunday | 12 pm‑2:30 pm, 7 pm‑9:30 pm |
What social media is saying