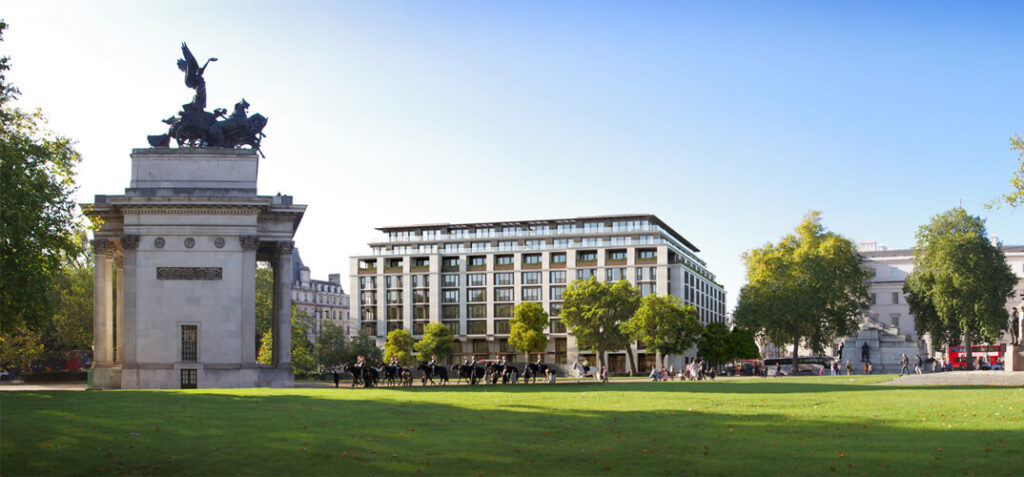 Claude Bosi has been appointed chef-director of the new ultra-high-end Peninsular London hotel, which is due to open this spring near Hyde Park Corner. His rooftop restaurant, Brooklands, will serve contemporary European cuisine, and features a cigar tasting lounge with walk-in humidor.
The hotel is the latest international incarnation of the landmark Hong Kong hotel that opened in 1928. There are now branches in 10 cities including New York and Paris, with Istanbul opening on Valentine's Day.
Lyons-bred Claude made his name with Hibiscus (RIP) in Ludlow and then Mayfair, and has operated Bibendum at Michelin House in Chelsea since 2017. This spring he is also launching Socca, inspired by the French Riveria, in Mayfair, partnered by Samyukta Nair of Jamavar.
Brooklands is named after the motor racing circuit in Surrey and will be dominated by a scale model of Concorde, reflecting the personal interests of the Peninsular's owner, octogenarian Hong Kong billionaire Sir Michael Kadoorlie. The original Peninsular is famous for its fleet of Rolls Royces – it purchased 14 long-wheelbase Phantoms in one order in 2006 – and the Peninsular London boasts four hybrid Bentley Bentaygas, an electrified 1960 Austin taxi and a restored 1935 Rolls Royce Phantom.
The Peninsular London will also have a Cantonese restaurant on the ground floor, Canton Blue from chef Dicky To, and will serve afternoon tea in the lobby. The new-build hotel has 190 rooms and suites, plus 25 residences.