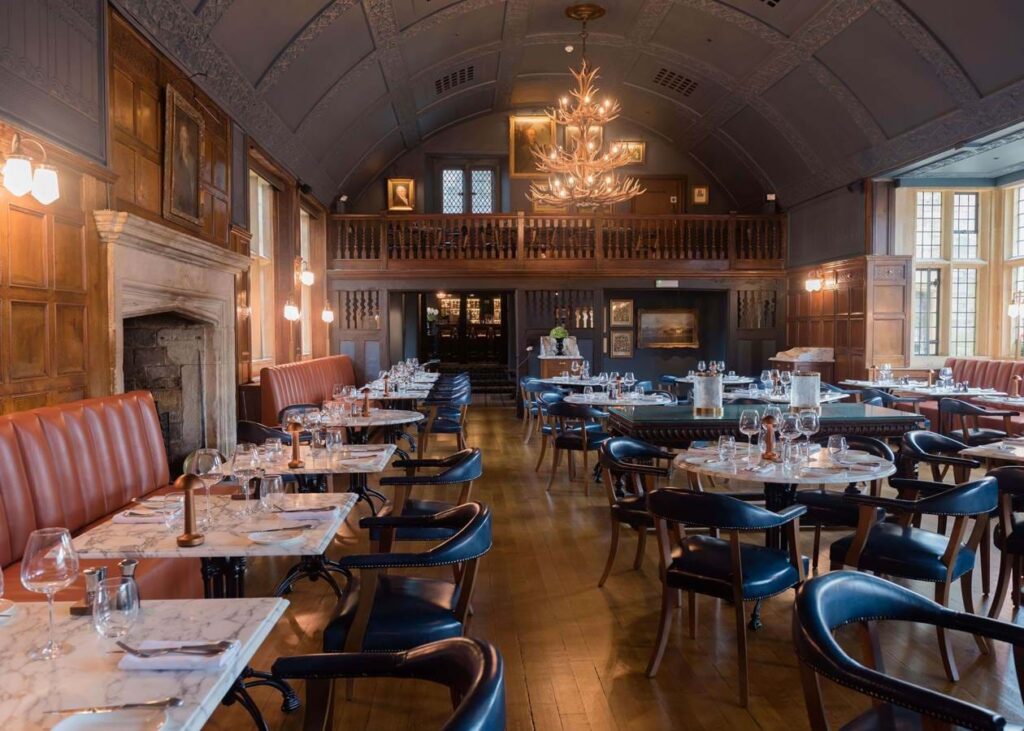 James Martin is launching two new restaurants at the landmark Lygon Arms in the Cotswolds this spring – the Grill, in the barrel-vaulted, wood-panelled dining room (pictured), which opens next month, and the more pub-like Tavern, which follows in March.
The famous coaching inn in the Worcestershire village of Broadway has origins in the 13th century and its Tudor architecture has made it a long-term hit with historical celebs (including both Oliver Cromwell and Charles I) and modern tourists. The new 2023 Harden's guide points to the dining room's "rather incongruous" current offer of steaks and burgers, which inspired no feedback at all in our most recent diners' poll.
James already has an association with the Lygon's sister hotel, Chewton Glen in Hampshire, and will certainly lift its culinary profile. The TV chef plans to host 'Dinner with James Martin' evenings in the Grill, and will invite well-known chef colleagues to join him in the kitchen.
He has operated a flagship restaurant, James Martin Manchester, for the past 10 years inside the Manchester235 Casino, part of a large Victorian warehouse conversion.