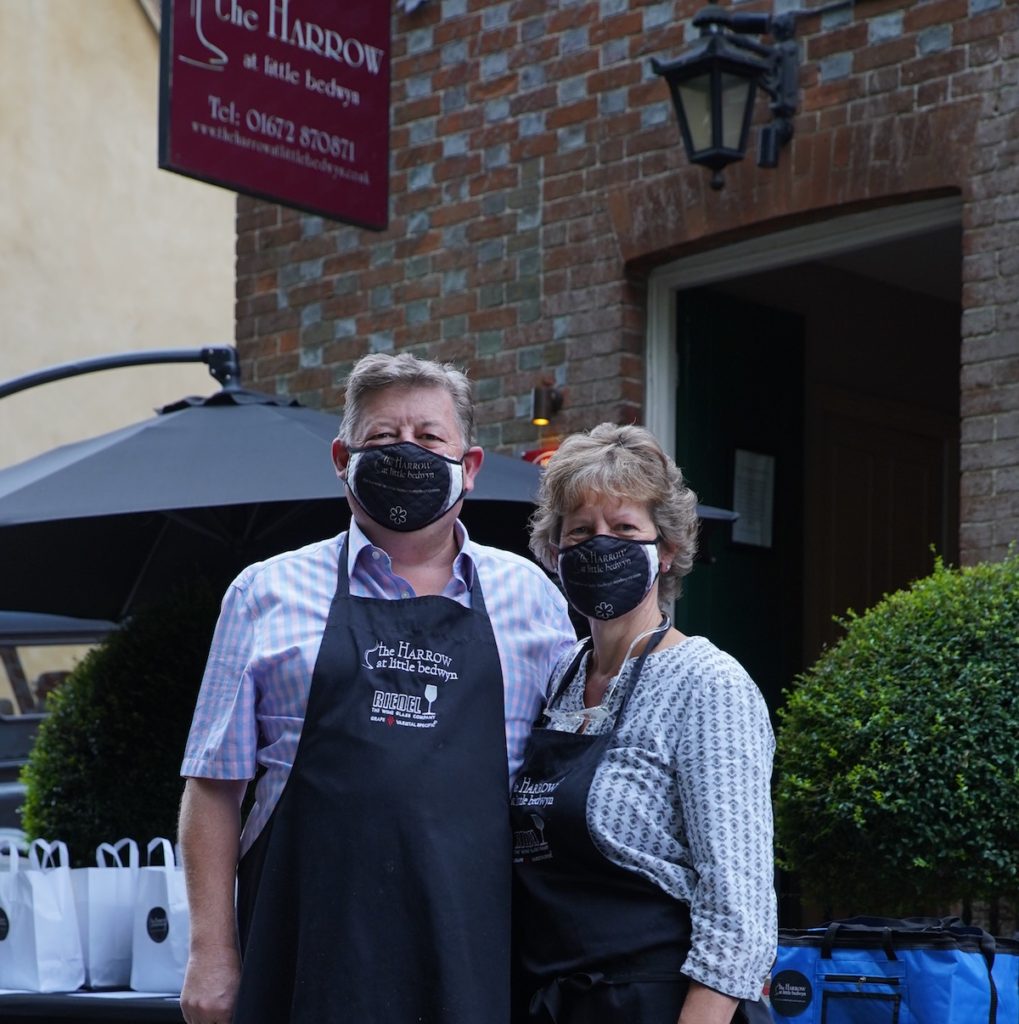 Pre-pandemic, Roger & Sue Jones had announced the closure of the celebrated Harrow at Little Bedwyn. But now, they've decided to partially re-launch the business based on delivery – and it's all thanks to Covid-19…
In December 2019 – when Coronavirus was a name known to very few outside the scientific community – restaurateurs Roger & Sue Jones decided to call it a day with their well-known pub, The Harrow at Little Bedwyn.
With the closing date set for March 28, Roger – an acknowledged expert on wine – was to concentrate more on wine judging, writing and consultancy: "The kitchen shift may be over, but I certainly have not finished on the wine side. Even though I will be turning 60 next year, the slippers are not coming out quite yet", as he told Decanter.
Then Covid-19 struck with full force, bringing with it a change of plan.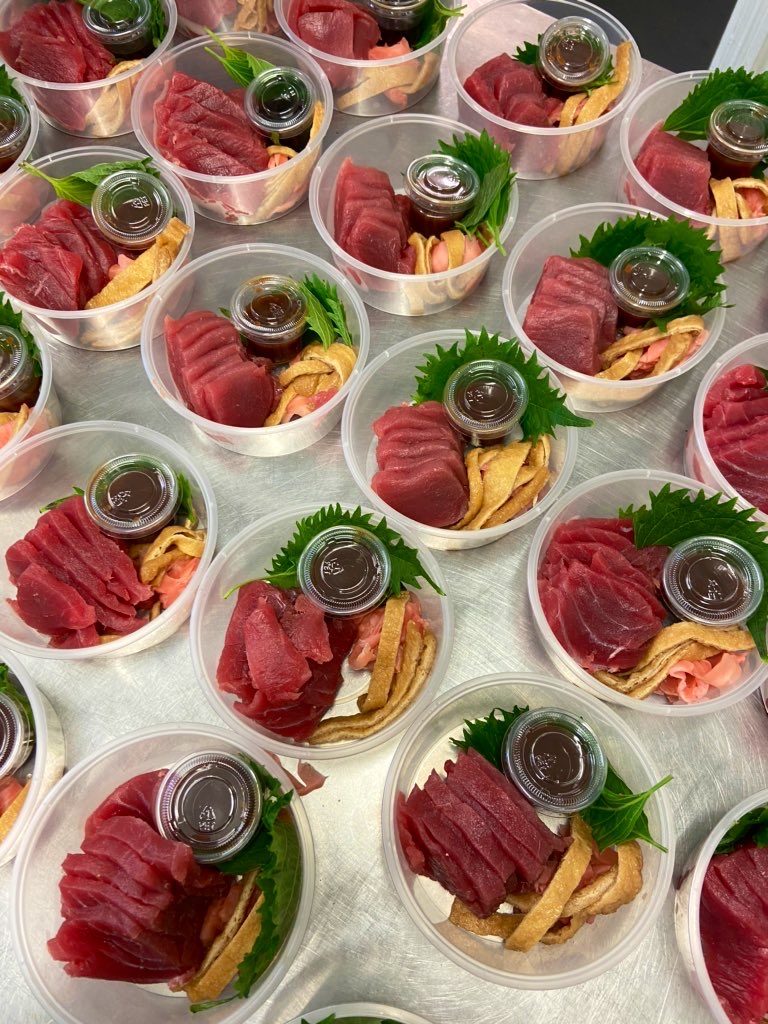 "We had always supported numerous charities, and it was easy to do so whilst we had the restaurant, we were known for being able to raise £40,000 over a lunch at The Harrow."
"So with The Harrow closing I felt that we could easily afford to produce quality food to people within the locale at a tiny cost to us. We also of course had food left over from the last few days before closure."
The idea was a free meal service for the vulnerable and needy within a 10 mile radius of The Harrow which was how the couple operated up to July funded by themselves.
But their thinking started to change.
"The needy meals sometimes went to the wrong hands, teenage granddaughters in London were ordering them for their Grannies as (free) gifts, we were turning up to places that had three cars in the drive, or the 'lady of the house' had a busy morning and did not have time to go to Waitrose!"
"Hence we thought there is a demand here let's try it. "
From June the couple have been providing a once weekly collection from The Harrow on a Friday morning. These Tasting Menus are priced at £40.00 per person, with dishes such as Grouse & Guinea Fowl Ravioli, Fresh Lobster and Sashimi and Diver Caught Orkney Scallops.
"The first time we put it out it went mad. We sold 200 tasting menus in one day. Bear in mind the Harrow was a 32 seater restaurant, and we quickly realised we needed Shopify to control and help it all work."
"We have seen a steady increase in trade and one of our best weeks was in August during EOTHO. We just launched a Friday evening drop off at Chesters, The Wine Merchants in Abergavenny on October 2nd and sold 40 tasting menus in the first 2 hours of the deal going out. So there is a huge demand for this style of take away. People travel from London, Southampton and Cardiff to pick up, our furthest pick up was to Switzerland!"
"Financially the net profit is better than when we traded as a normal restaurant. Interestingly we even have Michelin Star chefs and local 5 star hotels buying our packages."
But is it something that's going to last. Roger and Sue seem certain it is for the long term, but with caveats.
"It's definitely a business for the duration, but how long will Sue and I do it, I am not sure as the main reason I retired was to fulfil my ambitions on the wine side".
"Luckily there is no travelling currently, but when it returns it will make it much harder to continue."
"However both Sue and I are loving working together as a team – just the two of us, which we sometimes lost whilst running a business having to be the boss and mother/father to the team."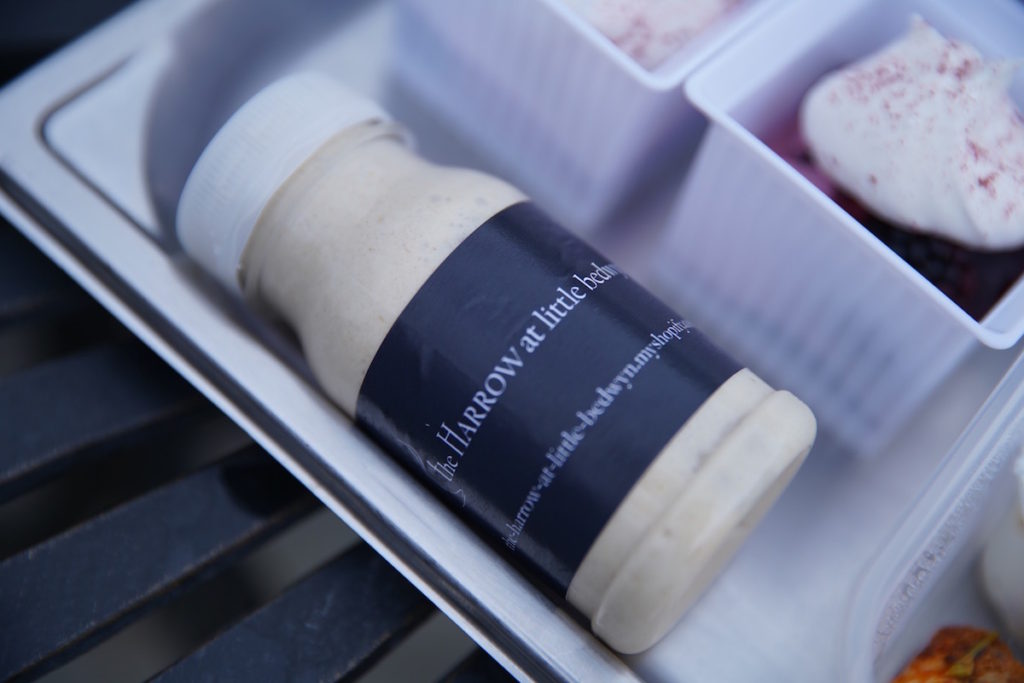 Recent News from Harden's