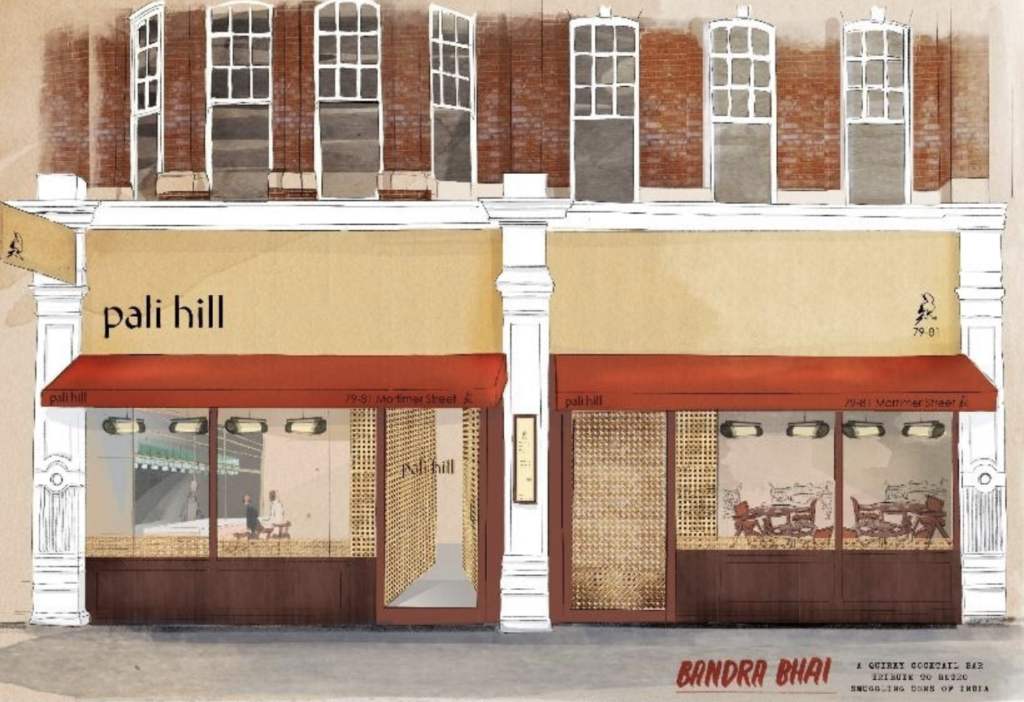 A new Indian restaurant and bar will launch on Mortimer Street in Fitzrovia in October.
Initially set to open in March – it was unsurprisingly pushed back by the pandemic – Pali Hill will serve regional sharing plates upstairs, while the bar, Bandra Bhai, will host cocktails and parties below.
The operation is the work of newcomers Rahul Khanna and Kabir Suri. The name Pali Hill comes from one of the oldest neighbourhoods in Mumbai, an area particularly well known for the apartment 'building societies' that appear all over the country. As a result, the food in such areas is always eclectic, a mix of cultures from across India.
The menu has been designed by head chef Avinash Shashidhara, and will include papadi chat with spiced yoghurt, roasted pumpkin, fine sev, mint and tamarind chutney, and girolle and potato prantha with homemade ghee and pickle.
There will also be large sharing dishes such as chettinad style veal shin with black pepper, fennel and chilli, and a canteen thali including spinach and methi daal, pulao, spiced okra.
Dishes from the traditional tandoor and grill will include mackerel marinated in homemade mango pickle, mustard and lemon zest and charred corn salad, and venison tikka 'junglee mass' marinated in chilli, yoghurt and chestnut.