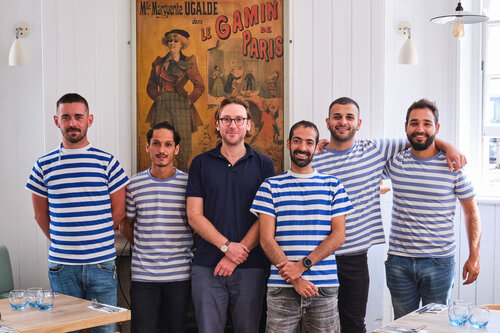 Soho's venerable L'Escargot, reputedly London's oldest French restaurant, is to reopen its Suffolk summer pop-up as a permanent seaside outpost called L'Escargot sur Mer in Aldeburgh.
Currently being renovated for the launch, L'Escargot sur Mer at 152 Aldeburgh High Street will have 60 covers, a wine bar, six bedrooms and a rooftop terrace with sea views. It will be run from front-of-house by George Pell, a partner in L'Escargot.
He said: "I'm excited to have the opportunity to bring the sense of life and purpose back to this great building and make it, once again, the heartbeat of Aldeburgh. For me, this is the realisation of a childhood dream to have a restaurant beside the sea."
L'Escargot was founded in 1927. The pop-up previously operated in nearby Woodbridge.