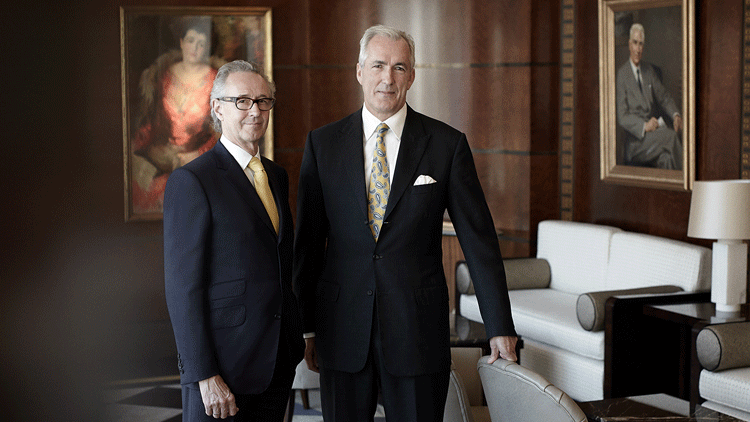 Corbin & King looks set to open a landmark new restaurant in Soho.
The famous restaurant group, behind destinations such as Brasserie Zedel, The Delaunay, and The Wolseley, has plans to open a seafood fixture close to Soho Square.
The new restaurant will reportedly sit between 1-8 Bateman's Buildings, but plans are in their early stages and approval on updated proposals are still being considered by Westminster Council.
According to MCA, Corbin & King hopes to alter the restaurant spacing somewhat before pressing on. A three-storey site is expected, with space for 241 covers.
A spokeswoman, indicating it is too early to provide much in the way of comment, gave little away with the following:
"In taking the above tenancy within this run-down part of Soho, Corbin & King is planning a seafood concept providing a high-quality product with great service and value for money."
However, we do now know a little more about Corbin & King's new St John's Wood venture, Soutine, which will open in spring 2019.
A spokeswoman said: "Similar in many ways to Colbert, the informal neighbourhood rendez-vous will take inspiration from the great boulevard cafés of Paris.
"Located in an impressive period building, the front room and pavement will offer relaxed café and bar seating, leading to a slightly more formal space at the rear.
"The restaurant design, led by Jeremy King and Shayne Brady of BradyWilliams, is heavily influenced by the area's strong artistic heritage where the nearby St John's Wood Art School, which subsequently became the Anglo-French Art Centre, was opened by returnees from the Parisian Art Community.
"Celebrating this history, the space will evoke the Arts and Crafts Movement whilst taking visual cues from Edwardian architecture."
Recent News from Harden's