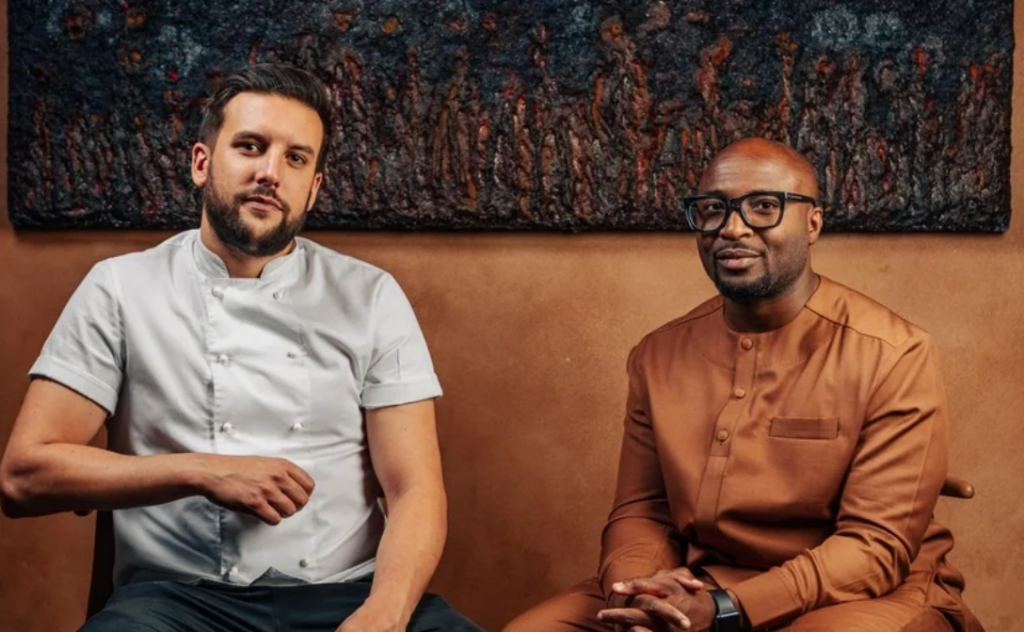 Akoko in Fitzrovia has appointed Theo Clench as its new executive chef.
Clench joined Akoko in December last year as temporary chef director, and was brought in to oversee the restaurant following the departure of head chef William Chilila, who left just a few months after opening.
Owner Aji Akokomi said he has spent months working with Clench, teaching him the foundations of West African cuisine. Clench previously worked as head chef at the likes of Portland and Bonhams.
He said: "Learning new skills from Aji has been such a fantastic experience. I am constantly learning and perfecting dishes using traditional recipes, innovative techniques and ingredients that I have fallen in love with. Every day is a challenge and a learning experience, and as a chef, that's what keeps us passionate and driven in our jobs.
"The spicing of the dishes is such a delicate balance, and I'm using spices that taste like nothing I've tried before that bring incredible depth and flavour to each dish – grains of paradise, grains of selim, calabash nutmeg and scotch bonnets to name just a few."
The restaurant offers modern West African dishes such as Gambian oyster stew, slow-cooked Cornish turbot, jollof rice with carrot terrine, and Ivorian aubergine sauce.
Akokomi added: "I wanted to ensure that my guests always have the opportunity to try ingredients and flavours they may not have known before. I thought the best way to do this would be to offer only set menus, that way each guest is given the complete Akoko experience."