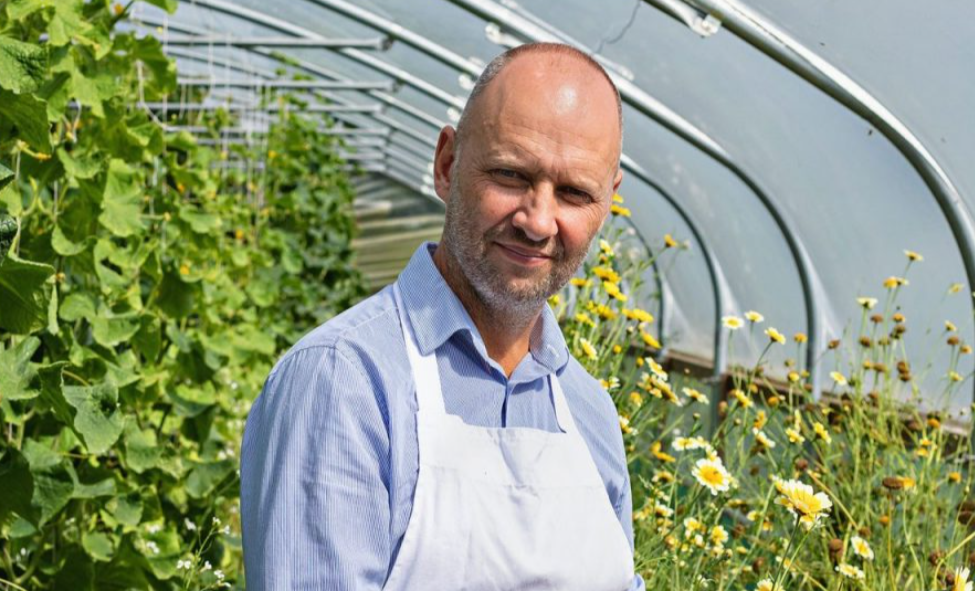 Simon Rogan will launch a new culinary academy in collaboration with Kendal College.
The school will focus on nurturing aspiring chefs through a specialised apprenticeship and the aim is to see young talent gain the experience to be commis chef level.
The Simon Rogan Academy is currently recruiting its first cohort of students, with space for up to 14 to begin with. Entrants must be 16 or over.
The course will run for 18 months and includes a fully expensed week-long stage at Roganic in Hong Kong.
Rogan said: "I've established the Simon Rogan Academy as a way of doing something positive to help try to fill this skills gap in the hospitality sector. I've chosen to work closely with Kendal College, who share the same values and requirements for excellence that I do to ensure that students achieve their potential.
"I also want to show people that choosing a career in hospitality is an exciting prospect, one that can literally take them anywhere in the world.
"It's an incredibly rewarding industry, day in, day out you are surrounded by people who are passionate and creative in everything they do. Hopefully, the academy will play a small part in encouraging more people to consider a career in the sector."
As part of the course, trainees will also get paid work across Rogan's Lake District restaurant kitchens and farm for four days a week. One day a week will be spent at Kendal College to attain an accredited Level 2 City & Guilds qualification.
Richard Axford, head of faculty and service industries at Kendal College, said: "This is a ground-breaking moment for the Cumbrian hospitality industry, as this course offers a fantastic opportunity to work with Simon and his team, whilst training at our state-of-the-art training facility.
"We have long enjoyed a superb working relationship with Simon, and this enables us to come together to give young people a chance to pursue a career at the highest level in this wonderful industry. We look forward to developing this concept with Simon and his team to become an industry leading experience."
Sam Ward, managing director of Rogan's restaurant group, added: "We are really proud to be able to provide students who enrol in the academy with a unique opportunity to learn the intricacies of culinary craft from some of the UK's leading chefs and to gain industry leading qualifications, which will enable them as chefs to travel the world."
Recent News from Harden's