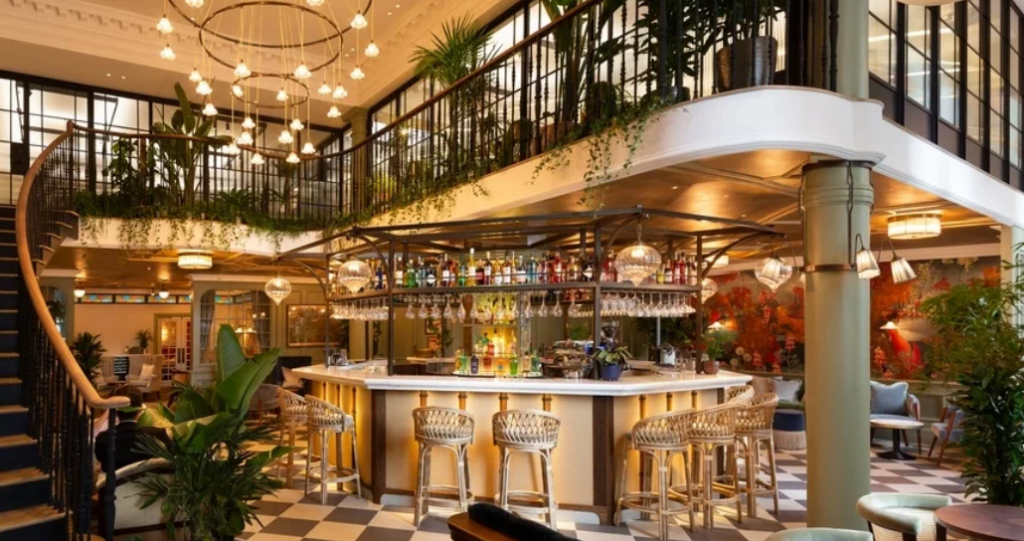 Tom Kerridge has been brought in to design the menus for the new Pavilion private members' club in London's Knightsbridge.
The six-storey property, which opened last week, has a serviced club and members' lounge, two members' bars, 17 private office spaces and one penthouse suite. The interiors were designed by Russell Sage Studio.
The chef's first foray into members' club dining, Kerridge has come up with simple dishes such as a bacon and smoked cheddar burger, dressed Cornish crab with radish and apple, and a smoked king oyster mushroom masala with coconut naan.
Kerridge said: "We are really looking forward to this. It is an incredibly exciting project in the heart of London that connects the business world and entrepreneurial spirited, like-minded people with a food style that is fast, accessible but also high level.
"The brand ethos of Pavilion Club and the Tom Kerridge group sit really well together, as it is about embracing people and personalities, whilst delivering a high-end product that guests recognise and enjoy."
The drinks list offers wines from small producers, including organic and bio-dynamic options, with LVMH Champagne and craft beer also available.
Cocktails have been created by bar manager Fabrizio Donno, formerly bar supervisor at Stanley's in Chelsea and bar manager at Tramp members' club in Mayfair.
Harry Hunt, director of Pavilion Club, said: "We are excited to be able to deliver a new breed of members' club for people who are looking to enjoy both a casual, yet sophisticated environment nestled in the heart of London. With the evolution of remote working and working from home, Pavilion Club will provide people with the perfect space to enjoy from day to night."