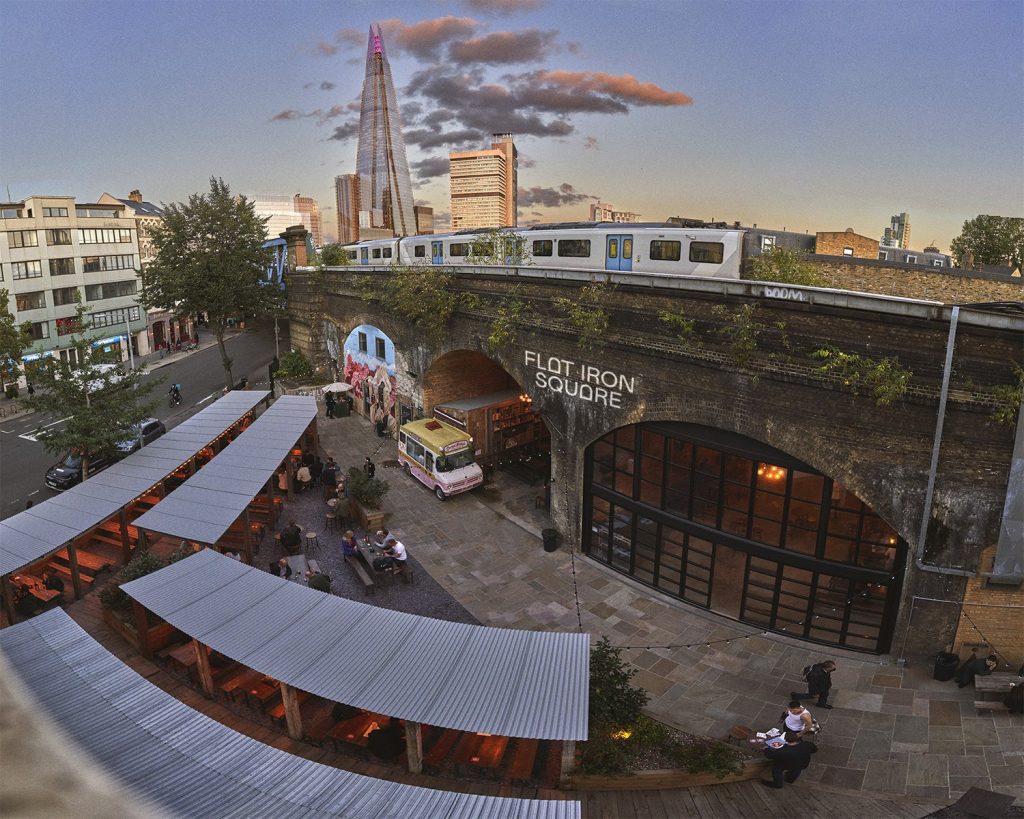 Flat Iron Square, the street-food venue that looks like an overspill from nearby Borough Market, has moved home, reopening this week on the site of its stablemate St Felix Place, 200 yards along Southwark Street.
Founded in 2016 by Ben Lovett of Mumford and Sons, Flat Iron Square was forced to move by redevelopment work on the Victorian railway arches at its old venue. The main feature of its new home is on-site taproom and brewery, which produces its own Hop Exchange beer.
The five permanent tenants include Lil' Watan, serving authentic Lebanese wraps, pastries and salads; Good Slice pizza on a focaccia base; Gamekeeper venison burgers; and Po' Bros, purveyor of New Orleans-style po' boy sandwiches. Sadly there are no oyster po' boys, oysters no longer being food for po' folks on this side of the pond – but they do serve an oyster mushroom po' boy alongside fried shrimp and Cajun blackened chicken versions.
There will also be a rotating selection of food trucks on the site, which is open from midday to late every day except Monday (with 8pm closing on Sunday).
Omeara, Ben Lovett's music venue, is staying put at the old site.
Recent News from Harden's