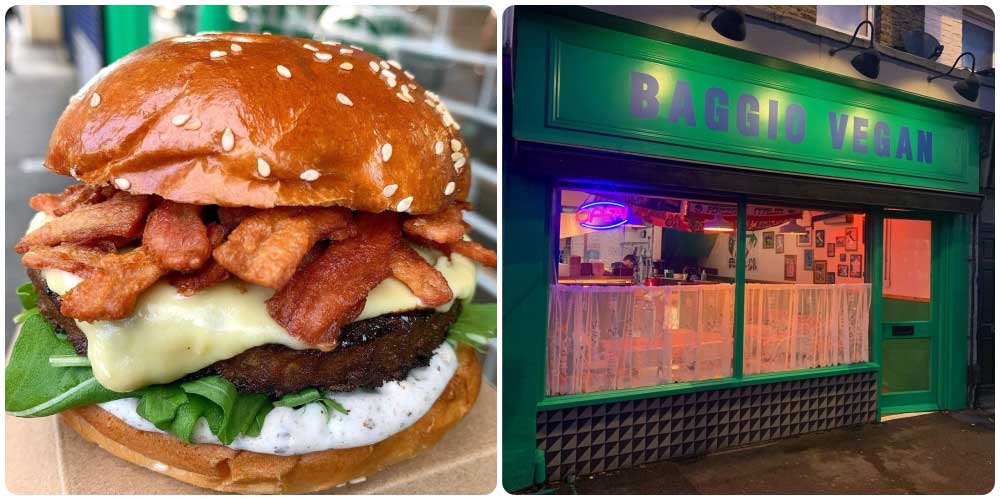 The rise of the meat-free burger continues apace, with two hitherto red-blooded burger operations opening specialist vegan outlets in London since the New Year.
Honest Burgers, now a sizeable chain with about 40 branches across England, has unveiled V Honest in Garrick Street, Covent Garden, to showcase the popular vegan options it has already developed, along with some new additions. The menu includes plant-based V beef and V fried chicken, along with vegan cheeses and "pulled shiitake mushrooms".
Further east in Walthamstow, niche Italian Baggio Burgers – street food specialists with a permanent pitch at Crate in St James Street – have opened their first dine-in restaurant, Baggio Vegan in Hoe Street.
The business is named after founder Nino's favourite footballer, Roberto Baggio, and the star of the menu at Baggio Vegan is the Mancini – after another Roberto, who managed the Italy team that beat England in the final at last summer's Euros. It is described as a "plant-based 'beef' patty with melted vegan notzzarella cheese, truffle and porcini mayo, crispy facon bits and rocket, in a sesame seeded vioche bun".