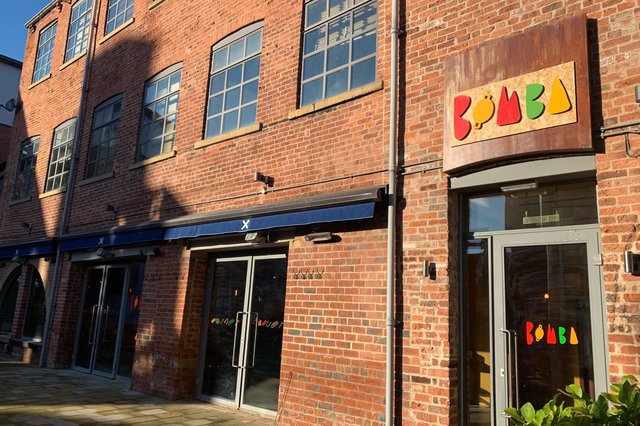 Veteran Leeds restaurateur Joe McDermott has opened a paella and tapas specialist, Bomba, at Saw Mill Yard in Holbeck Urban Village, on the city's South Bank. Named after a variety of rice from eastern Spain, Bomba started off as a paella delivery service during lockdown, operating from Kirkgate Market.
Joe originally made his mark on the Leeds dining scene almost 30 years ago, launching the Arts Café in Call Lane in 1994. The business carried on after he left, finally closing after a 25-year innings in early 2020.
After working in London for several years, Joe returned to Yorkshire, running the Ilkley Moor Vaults in Ilkley before setting up in Kirkgate Market, initially selling crepes. A switch to paella proved hugely popular, leading directly to a bricks-and-mortar site.
Joe said: "We'd been looking for a venue that would allow us to move into evening service for a while and when we saw this space, in such a fantastic heritage area, we knew it was perfect for us. Holbeck Urban Village and the Leeds South Bank is quickly becoming a bustling community with lots of new places to live and work. It feels like the place to be, atmosphere is incredibly important to us and this area has it in spades."